Being Your Own General Contractor
By Lauren Busser, Direct from the Designers Contributing Writer
At the heart of your home building project is your contractor. He or she will be responsible for coordinating the building schedule, arrival of materials and making sure all the inspections are done.
Hiring a contractor to build your house is much like hiring a mechanic to work on your car. What you end up paying is sometimes 30 percent on top of what materials cost, which is to be expected. Doing the job yourself can save you that expense, but it can also lead to some challenges.
If you are patient, you have an interest in construction, and you really like doing things yourself you might want to consider being your own contractor. The job will involve managing people, finances, and general good sense along with a willingness to ask questions. If you decide to take on the title of contractor, you should be prepared for some snags along the way but it is the best way to get what you want.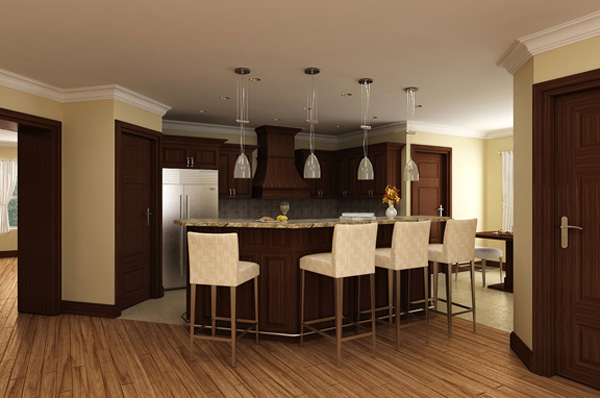 ---
This 1,768 square foot single-story craftsman house plan won first place in the ENERGY STAR® Design Competition for its sustainable design, open floor plan and high end amenities.
---
The Job Description
Being your own general contractor means that you will be responsible for coordinating the availability of materials to keep the building schedule on track. This is a supervisory position and doesn't necessarily mean that you will be strapping on a tool belt and swinging a hammer. Be aware that the general contractor usually has his own people frame the house so this is one less thing you'll need to farm out to a carpenter.
Since you are supervising the building of your home, one of your key responsibilities will be selecting and hiring all of the subcontractors. You alone will need to supervise and be sure that all the subcontractors are doing their jobs correctly an on-time. Your list will include carpenters, plumbers, electricians, and other tradespeople who will translate your plans and ideas into brick, mortar and wood.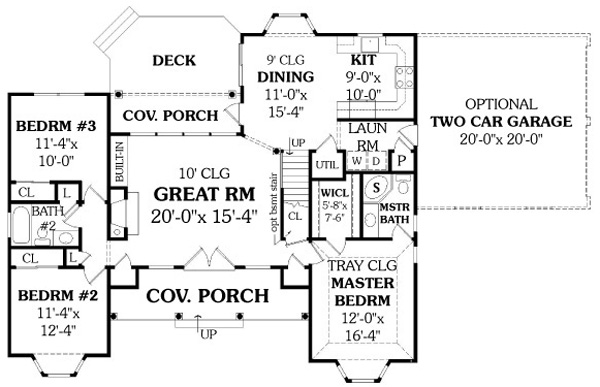 ---
Simple one-story ranch house plans are the perfect floor plan for consumers looking to act as their own contractor.
---
Insurance
When you act as your own contractor you need a builder's risk or fire policy. Prices tend to vary little within states because they tend to be closely regulated. To acquire this you can check with the agent who handles your homeowner's insurance (which you'll also need) to file the necessary paperwork. When you are arranging for insurance, keep in mind that you'll need it to be effective the moment the first materials arrive or the first workers set foot on your site, whichever is first.
Benefits of the Job
The biggest benefit of being your own contractor is the ability to make sure you are getting exactly what you want, and of course saving money. Professional contractors are in the business to turn a profit, and charging twenty to thirty percent on top of materials costs is not unheard of. If you do the job yourself you obviously save that percentage.
But don't be blinded by saving money. There is a lot to juggle when it comes to being a contractor including checking your local building department to determine permit regulations and any special requirements. Overseeing the entire project, from subcontracting to ordering all the materials and getting them delivered on-time and on-budget requires a great deal of time and effort.
Professional contractors stay profitable by executing jobs quickly and accurately without costly mistakes and call-backs. Your goals as your own general contractor must be similar. If you have the time and skills, and really have the desire to tackle the job yourself, being your own general contractor can work to your benefit.