Build a Green Home
By Lauren Busser Direct from the Designers Contributing Writer
As the weather warms and your home building project begins to take shape, now's the time to make a few simple changes to your plan to make your project a little greener.
If you are building a home this season, consider building your home with green products. There are lots of products on the market right now that are good for the environment without sacrificing quality, as well as plenty of green products that provide comforts you will enjoy every day. One of these products is insulation.
Insulating your home will benefit you in many ways. By making sure that your home has enough insulation from the ground floor to the attic, you will not only save money on your heating bills but you will also be comfortable in your new home, which is the most important thing of all.
When it comes to environmentally friendly insulation, you can look to Owens Corning EcoTouch® insulation, which is made from 99% natural materials and, at minimum, 57% from recycled materials. It's the perfect solution to both insulate your home and continue using materials that help the environment.
After insulating your walls you might be wondering what you can use for green materials inside your home. There are plenty of solutions there as well, including your floors and paint. Each type of flooring has green solutions; from carpet to hardwood, bamboo, and even cork.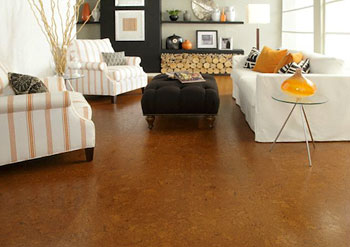 One of the greenest flooring options is a cork floor. Those unfamiliar with cork flooring might be a bit puzzled by the idea, but rest assured that it's not only stylish, but also 'green' in that it's made from the bark of mature trees, and is only harvested once every nine years. It is also soft underfoot and naturally water resistant, making it the perfect choice for kitchens and baths.
Paint is another area that has plenty of green solutions. Many major paint providers carry what are known as no-VOC paints. No-VOC paints are solvent free and contain no volatile organic compounds. 'Low' VOC paints have been on the market since the 1980s, but in 2006 paint suppliers started introducing no-VOC paints as well. A good example is Benjamin Moore's Natura®. Benjamin Moore® calls Natura 'Green Without Compromise' as it is odorless, contains no-VOCs, and comes in an unlimited color selection.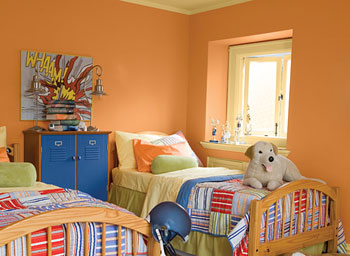 Not only can your home be green, but there are plenty of ways to keep your lifestyle green as well. Naturally everyone looks to save some money on their energy bill, and to that end you can use ENERGY STAR® labeled appliances whenever possible in your kitchen, bath, laundry or wherever there's a need for a large appliance. You can reap further savings by using light dimmers. Installing a dimmer automatically reduces energy consumption by 4 to 9% and can be adjusted for more.
You can make the most of your dimmers by installing a light control system such as Lutron HomeWorks®. A lighting system such as HomeWorks coordinates dimmers using programmable timers to control the amount of artificial light in relation to natural light, throughout the day and evening. Lutron's HomeWorks system can be set up to adjust for daylight savings time and special holiday or weekend lighting needs. And it can be integrated into security and audiovisual systems for added home protection.
Anytime is a good time to consider going green, so as you start building your new home please consider using as many environmentally friendly materials as you can. All the little things add up, and when you are out in the yard overlooking your grass, flowers and other beautiful plantings you can be satisfied to know that you did your part to help keep our environment as clean as possible.