Giving Your Home a Green Foundation
By Lauren Busser, Direct from the Designers' Contributing Writer
So, you've decided to build a green home in order to reduce your impact on the environment. Constructing that homes means giving careful consideration to every aspect of the design, from the roof to the foundation—everything from electrical work, air quality and sustainability, while keeping it affordable. There are lots of green technologies that use less water and electricity, but before you begin to add those to your design you should take a look at these basic concepts that will lay the foundation for your perfect green home.
Build What You Need
Building too large a home can get you into trouble in more ways than one. It can lead to wasted and unused space, and ends up costing you more to run, heat and cool. When you are planning to build your home, keep your lifestyle in mind. However, since your home is an investment take some time to think ahead. If you plan on having children or taking in elderly relatives, planning ahead and putting in the proper accommodations can save you lots of work later.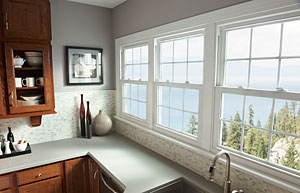 Think Ahead
You shouldn't build more than you need, and also consider how long you think you'll want to live in your house. Ten years? Or fifty? Take careful consideration into what your needs might be in the future and prepare for such.
Consider Your Plot
Finding the right size and location will help a great deal. If you build in the woods, you may disrupt the local ecosystem as you bring sewer lines, utilities, and roads into your property that don't currently exist.
Go Solar
If you are thinking of going solar at any point in the future, there are a few things you have to consider when building and orienting your home. Regardless of where you live, consider building a home that has unobstructed solar access from 9:00 in the morning to 3:00 in the afternoon. A southern exposure also helps you automatically lower your energy costs by ten percent, and south facing roofs are the ones where solar panels are placed. Optimizing for this now will ensure that you get the most out of your solar system later.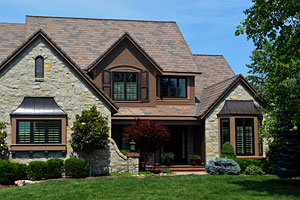 Adequate Insulation
One of the best ways to keep your home green is to make sure that you have adequate insulation. In the United States, minimal insulation codes have increased as organizations have recognized the ability of adequate insulation to prevent heat loss and gain. Not only will proper insulation help you prevent heat loss, it will also lower your energy bills overall.
Plan Your Roof
Your roof not only carries the walls of your house and provides a drainage system, but it's also vital to energy efficiency. Insulation on a roof is integral to the building's heating and cooling efficiency.
Use Environmentally Friendly Products
So much information is readily available to us that there is no excuse not to educate yourself about all your green building options. For whatever you are looking to install you can find a number of green options at various price points. One example is to consider installing a tankless water heater so that water won't sit around being heated and reheated. And as you are adding equipment and products into your home you can find almost everything with ENERGY STAR ratings, from TV's to washers and dryers.