For Generation Y, It's About Entertainment and Efficiency
by Lauren Busser Direct from the Designers Contributing Writer
In early June, the National Association of Home Builders (NAHB) reported an increase in the number of homes being built for Generation Y. While Baby Boomers and members of Generation X continue to influence the industry, Generation Y, those born between 1978 and 1995, have started to become a force as well, one that home builders are starting to pay attention too.
So what does a home for Generation Y look like? On the outside they look very different. The homes that Generation Y homebuyers are drawn to are more contemporary than ever before. In fact Generation Y prefers uniqueness over opulence. As such, new construction is expected to get bolder.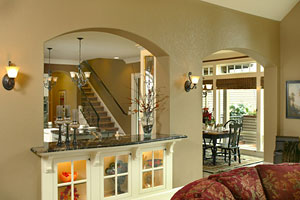 Some of the amenities are the same. They want walk-in-closets, multi-functional spaces, open floor plans, high ceilings, and energy efficiency. But there are certain parts of this wish list that are becoming more important than others.
Two of the bigger changes have been the desire for energy efficient living, and outdoor living spaces. Energy efficiency has really taken center stage. Everyone wants a green home built but most are unwilling to go to extremes. They want technology that will conserve energy as long as the initial cost isn't too high. They prefer things like tankless water heaters, motion-activated light sensors, and efficient HVAC systems.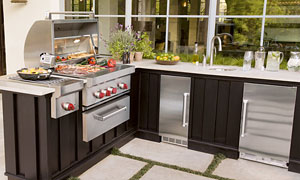 Similarly, the outdoor kitchen has been growing in popularity for quite some time, but one specific thing on Generation Y's wish list is an outdoor fireplace or fire pit. Generation Y sees the outdoor fireplace as essential, preferring it over things like a whirlpool tub or three car garage. Development in outdoor cabinetry is advancing to the point where soon the outdoor spaces desired by Generation Y will feel much like the indoor spaces they mimic.
One noticeable difference is size. The era of the 'Mc Mansion' is drawing to a close and their pricing reflects this. As home sizes shrink it is projected that the new Generation Y home will average a surprisingly small 1,500 square feet. It's simply not about bells and whistles with Generation Y; they are much more concerned with having a working and functional space with minimal environmental impact. They are also very brand-oriented tending to go with labels that have a long standing reputation for quality and reliability, as well as style.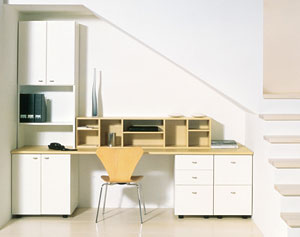 Much like their lack of interest in the formal dining room, Generation Y generally doesn't see the need for a dedicated office space. Unless their business requires folks to visit their home they would rather work on the couch or the living room with a laptop. They do however like dedicated spaces set aside as media or rec rooms. They want a home they can entertain in but they aren't concerned with settling down and having childrent just yet.
The technology inside the home is expected to change as well. Home automation is a continually growing field and new homes will be expected to be able to adapt to any of the new high-tech toys on the market.
Importantly, Generation Y wants a voice and identity of their own. This new breed of homes that Generation Y are drawn to are smaller, and more efficient and unique. There is no pretense of wealth but they want homes that can change and grow with them as the times change.