Alluring, New Interior Design Trends for 2014
by Lauren Busser Direct from the Designers' Editorial Director
This year is a great year to experiment with color but also focus on pieces that have enduring beauty and glamour. Everything from light woods, timeless colors and designs, and bold prints are making an appearance in 2014. Here are some of the 2014 interior design trends that we really like.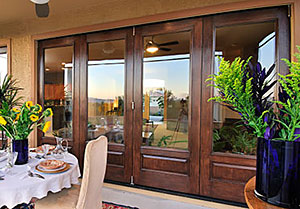 Blending the Indoors with the Outdoors
Blending the inside with the outside of homes has been a growing trend. Outdoor kitchens and living rooms are on the rise, and now indoor and outdoor fireplaces are starting to be seen on the market. But it isn't just the creation of outdoor living spaces and pools and patios giving this trend a boost—a lot of interior designers are bringing trees and nature-inspired designs into your living room or great room as well.
Whether you are creating a great outdoor living space for yourself or bringing some nature inspired designs into your home, the organic beauty of nature is sure to factor into your new home's interior design.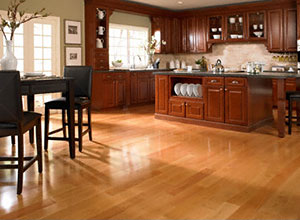 Light Colored Woods
Honey colored woods are all the rage in 2014. Rich, dark woods have been a design staple over the past five years but now a desire for lighter, fresher woods is beginning to surface. When you are looking for a light, honey-colored wood you can start your search with cherry and oak. Not only are they on-trend with their coloring but they are also durable while bringing aesthetic appeal.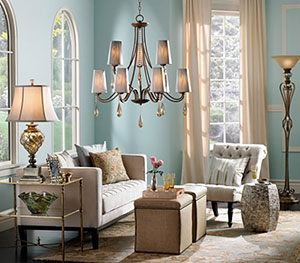 Glamour
In 2014, huge expanses of plain white walls will be replaced with interest, mood and character. Daring accent pieces will make a presence in interior design this year in lighting, window treatments and furniture. Metallic accents are the perfect accompaniment, flattering surrounding surfaces and adding a dash of glamour.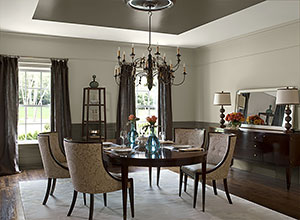 Timeless Designs
Not every palette is swanky this year. For instance, black and white is a color palette that is making a comeback, but instead of stark contrast softer tones are being used in interior design. Softer tones of black and white are easier on the eyes and make a room feel comfortable and relaxing.
Timeless, classic design is making a comeback because it allows for subtlety and will stand the test of time. Designing a beautiful, modern space with traditional looks is a great investment, particularly if you plan on selling your home down the line.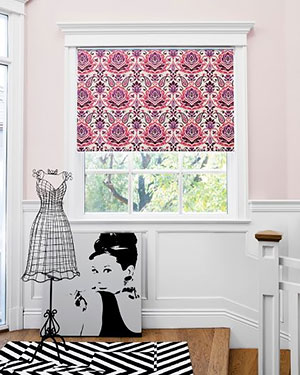 Exotic Prints
Bold accent prints are in vogue this year. You can see great patterns and fabrics on upholstery, lampshades, pillows, and window treatments. These prints are a great way to add a touch of flair and pizzazz to your home. As they carry great visual impact they make terrific conversation pieces, so don't shy away from a bold print.
Whether you are looking for a design idea for your home's entire interior or the last piece of your puzzle, these design trends can help you create a place that is uniquely you while still being on-trend. 2014 is the year to embrace timeless colors, light woods, beautiful prints and glamorous metallic accents.