New Interior Design Trends for 2014
by Lauren Busser Direct from the Designers' Contributing Writer
While 2013 was a great year for interior design 2014 is predicted to be even better, with creative inspiration coming from beautiful aspects of nature with different color palettes for each. What 2014 is all about is playing with color, shapes and forms. So while you are building and designing your new abode, keep in mind some of these trends and color palettes and you will have a house that is stylish, trendy and the envy of all your neighbors.
Seaside Retreat
You don't need to go to the coast for the perfect seaside getaway. You can decorate your great room, bedroom, and kitchen with the ambiance of a modern resort. Open and relaxed interiors (like an open floor plan) and a cool color palette with blue-green and splashes of white and warm tones can give your home a beach-like feel. The idea here is to keep your décor minimal and the environment light and airy. Add to that some sculpted driftwood accents, touches of sea glass, and tropical plants and you will have the perfect place to relax.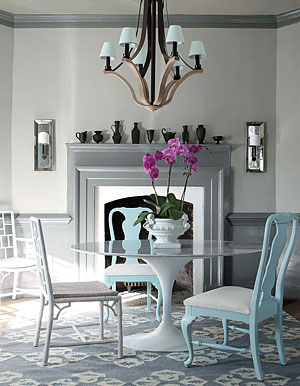 Alternative Urban Interiors
In 2014, the industrial décor of 2013 will evolve into a more relaxed, modest and classical look which can be attained without spending lots of money. Wood, metal and stonework are at the very center of this design and are complemented by earth tones, raw metal finishes, and distressed wood treatments.
Grand Romance
Romance is always something to keep in mind when designing a room. In 2014, we'll see details like gilded frames, jeweled colors, and layered textiles. The goal is to create a rich feminine or masculine look that leaves no doubt about your personality.
Natural Influence
Mother Nature is making her presence known in the indoors. Think of this trend as interpreting man's interaction with his surroundings. Combining man-made interior elements with natural elements is the perfect way to do this. Motifs like birds, butterflies and floral designs are also on-trend in interior design.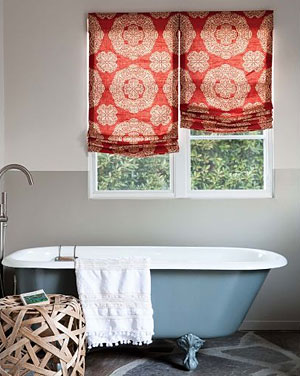 Patterns by the Dozen
Too many patterns could make your room look busy but patterned accents are making a comeback. But if you are eyeing a pair of old, funky curtains or you found a bold pattern on a lampshade or a piece of furniture, don't be afraid to incorporate it into your interior design.
In addition, patterns and geometric shapes have returned, as have fractal images and patterns that look like they have just burst into being.
Old World Reborn
Beginning in 2014, the ancients will rise. Not in an apocalyptic sort of way, but in terms of neoclassical design trends. Neoclassical trends will bring back many of these ancient cultures in new ways. Think of what would happen if the Roman Empire met Tron or if Zeus met a sleek sci-fi action hero. Get ready to see lots of busts, updated murals, columns and a return to symmetry to create timeless and balanced spaces.
Old world patterns are being revived along with colorful ethnic fabrics and primary colored wall-hangings. Look to Spain, Mexico, and Africa for culturally inspired design and search for the vividly colored gems that will highlight your interior.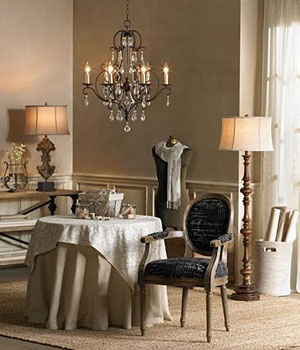 Handmade Mania
One thing that won't change is the desire for handmade items. More high-level crafts and refined skill sets will make an appearance in décor. Accent your home with skillfully made items like intricate crocheted cushions, embroidered fabrics and chunky knitted home accents.
Whether you love handmade home accents or dream of an open airy seaside vibe, you are sure to find inspiration in these trends.