Simple Tips to Freshen Up Your Home
By Christine Cooney, Direct from the Designers Staff Writer
January is a time for new beginnings and resolutions. That also makes it a great month to think about freshening up your home's interior and getting more organized. Our designers have come up with some quick, simple and affordable home design and organizational projects to get you started:
Organize your laundry room
Think outside the box and turn your laundry room into a multi-functional space where you could add a desk and computer, store everyday items in stylish, functional cabinetry, work on arts and crafts projects and of course take care of the laundry.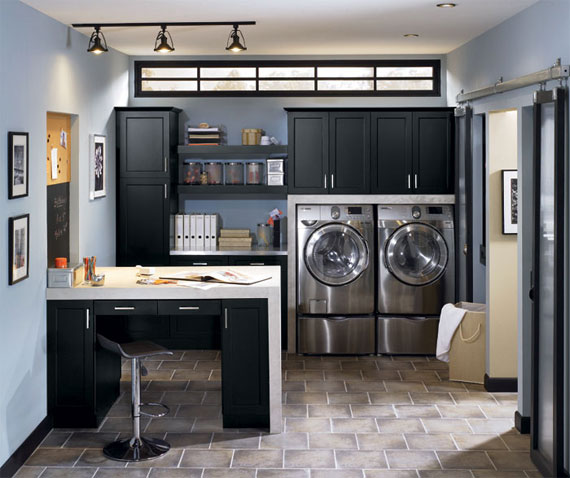 ---
This flexible laundry space was designed with KitchenCraft® Cabinetry and features plenty of wall storage around the built-in washer and dryer and an office/workstation. Shown is the Lexington Cabinet in maple wood with a black finish to give it a casual yet clean look.
---
Try on some wallpaper
It's easy to get fashionable with your walls by adding some wallpaper. You can choose from endless designs, patterns and eco-friendly textures like bamboo, grasscloth, micro-fiber, raffia and sea grass, and the application of these finishes is simple and straightforward. If you're not completely comfortable with wallpapering the whole room, try doing an accent wall or border.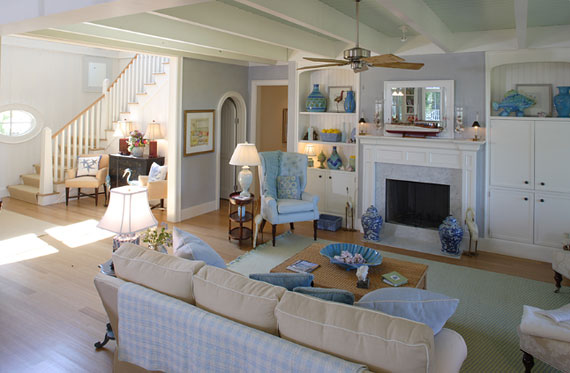 ---
Give your walls a unique look and design with American Clay® Earth Plasters™. They are a natural, environmentally friendly way to finish your home's interior and offer superior color, richness, texture and depth not typically found with other finishes. Shown is the Porcelina™ in Lake Tahoe.
---
Show off your artwork
Don't keep your favorite photographs or artwork in boxes. There are plenty of creative ways to display your art and organize your family photos. You can spice up how you hang your photos and artwork by using ribbons and ropes and hanging them in unusual places or arrangements. A popular and affordable option is to create a gallery wall using several of the same size and style frames, or a frameless collage of photographs.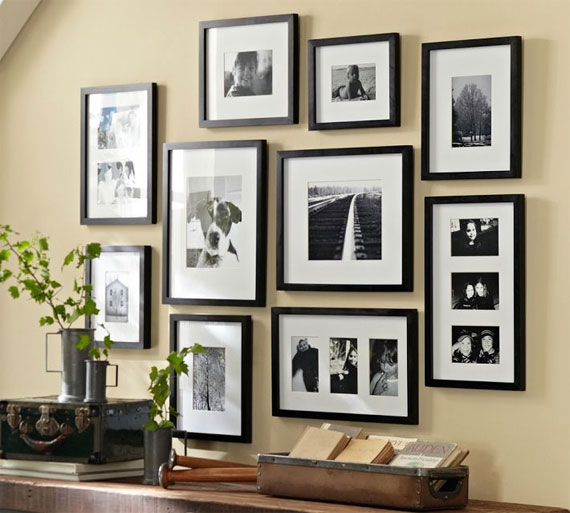 ---
Pottery Barn® offers a great Gallery in a Box frame set that comes with everything you need to easily create a beautiful wall of family memories. It includes six painted wood frames with archival mats in varying sizes to create a unique collage. They also offer a larger set that includes 10 frames. It retails for $199.00.
---