Follow my blog with Bloglovin


If you're planning on building a new, green home, here are 5 important tips to consider:
1    Green, Sustainable House Plans
Start with ENERGY STAR® blue, with ENERGY STAR® approved house plans from Direct from the Designers. All the plans in this collection are designed to inspire consumers and builders to build an energy-efficient and eco-friendly home that utilizes all the latest green building techniques and building products.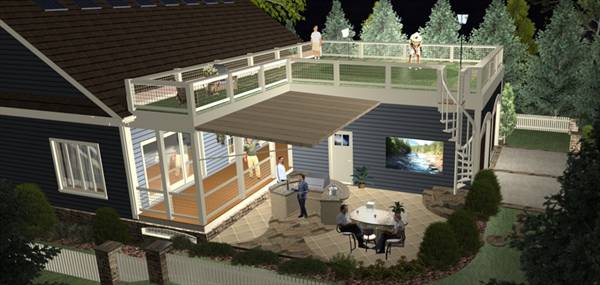 The Evergreen Cottage House Plan ‬ is an award-winning ENERGY STAR® approved home. Green, energy-efficient features include 6″ SIP exterior walls. Both active and passive energy saving technology is used in this design including a wind generator and grass roof – perfect for practicing golf. Learn more about this craftsman, eco-friendly cottage by viewing the designer notes on the plan page.
2    Size and Site Matters
A smaller home typically costs less to heat and cool and is more affordable to maintain. The trend toward larger houses is decreasing as homeowners continue to assess how many rooms they actually need for their family and lifestyle. If your dream is to build a large home, you can design a very energy-efficient home by incorporating the latest green building techniques and home building products.
This traditional house plan is perfect for a growing family. This home is packed with extras including a detached apartment studio, open floor plan, home office, large bonus room, mudroom and spacious, private master suite and front and rear outdoor living spaces.  At 3,215 square feet this flexible home is perfect for homeowners starting out on a smaller budget.
3    Eco-Friendly Construction
Use eco-friendly building techniques and sustainable materials like energy efficient windows and roofing. ENERGY STAR® appliances and heating and cooling systems will greatly reduce the energy consumption of your home. Don't forget about your interior by using eco-friendly flooring, low- or no-VOC paints and finishes and WaterSense® products for your faucets, toilets and showerheads. Be sure your builder uses the right insulation and house wrap to create a tight building envelope for your home.
4    Green Home Builders
When you're shopping for a home builder, look for a builder that is experienced in sustainable building. Check their portfolio to see what green elements they use to construct new homes.
5    Consider Extra Green Factors
There are many extra green products and techniques you can incorporate into your new home like wind turbines, solar panels, radiant heat, passive cooling and much more. It all depends on how 'green' you want to go.