Nothing quite says summer like a beautiful garden. Now that you have built your dream home the next step is to start working on the greenery surrounding it.  You've done the hard part in selecting your house plan and building your house, now comes the fun of planting and cultivating an outdoor oasis for yourself.  Here are a few helpful tips so that your outdoor space doesn't go to waste.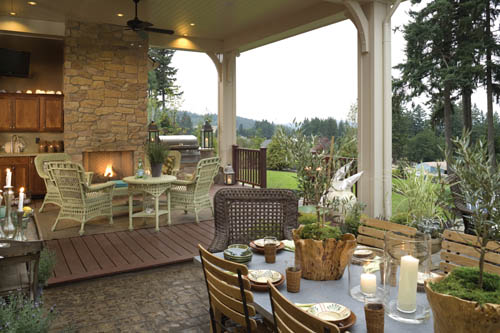 Soil is your friend. Planting a nice looking garden is all about the soil. During construction developers will often clear the land and scrape off the top soil before they build the house. After construction is complete they might put a few inches of soil back. You should make sure there is a good amount of soil left so that your plants can take root.  This means that you should have a soil depth of more than two inches. Without a sufficient soil depth your flowers will die.
Remember that plants grow. A cute little sapling might look adorable at the nursery but after years in a yard it will take root and grow. Make sure that when you go plant shopping, you read the label, or you do a little research to see what the size of a mature plant will be.  It might also be tempting to plant your sapling right next to your house. You need to factor in the space you need for your tree at maturity because otherwise you will end up with branches uncomfortably close.
Create garden rooms. Before you start planting, go for a walk in the park or in the woods and notice how plants grow. Are they along the edges? Are they alone? The answer to both of these questions is usually no.  The best advice here to is move away from edges and to use multiple of the same plant in your landscape design.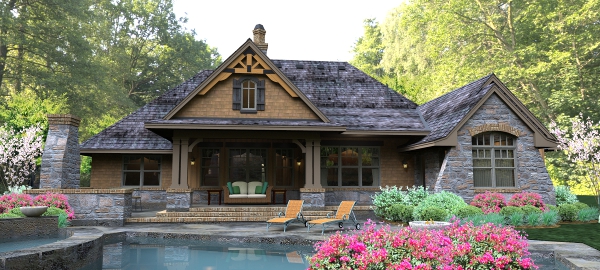 Don't use a hatchet where a scalpel is needed.  It is a common saying but it occurs in landscaping too. If you own a chainsaw it should not come out to prune your bushes and trees. Not only are chainsaws dangerous if not used properly but the use of a machine sometimes makes someone shape all there bushes into something resembling a topiary. There is a place for this, and then there is overkill. Try to keep your bushes and trees looking as natural as possible, the result will look less formal.
Don't be afraid of help. If the idea of planting your own landscape makes you a little nauseous, don't be. Just like how you can be your own contractor and subcontract out some of the more technical jobs, you can hire someone to plan and plant your landscape. Whether you just make a plan and you do DIY projects on the weekends or your landscaper does the whole thing from start to finish you might appreciate the extra help.
Remember, your landscape is meant to be enjoyed. A well designed landscape can offer a peaceful retreat from the stress of a day and it can be further enjoyed with outdoor furniture and designated outdoor entertainment space.  Take a look at the outdoor living house plan collection from Direct from the Designers for houses that lend themselves to garden serenity.