Whether you want to redefine yourself or continue a lifelong commitment, home plans with a gym can help you prioritize health! You'll also increase your home's value and desirability by having this simple room. We have plans with small gyms tucked away as well as some that rival what you'd find in a five-star fitness club, so see what you find!
The best thing about home gyms is that they are super flexible. Just because your dream plan doesn't have a space labeled 'gym' doesn't mean that we can't add one for you. It could be just a simple conversion of a bonus space, or finishing the basement. No matter what or where you want to have it, our home plans with a gym suit all styles and budgets.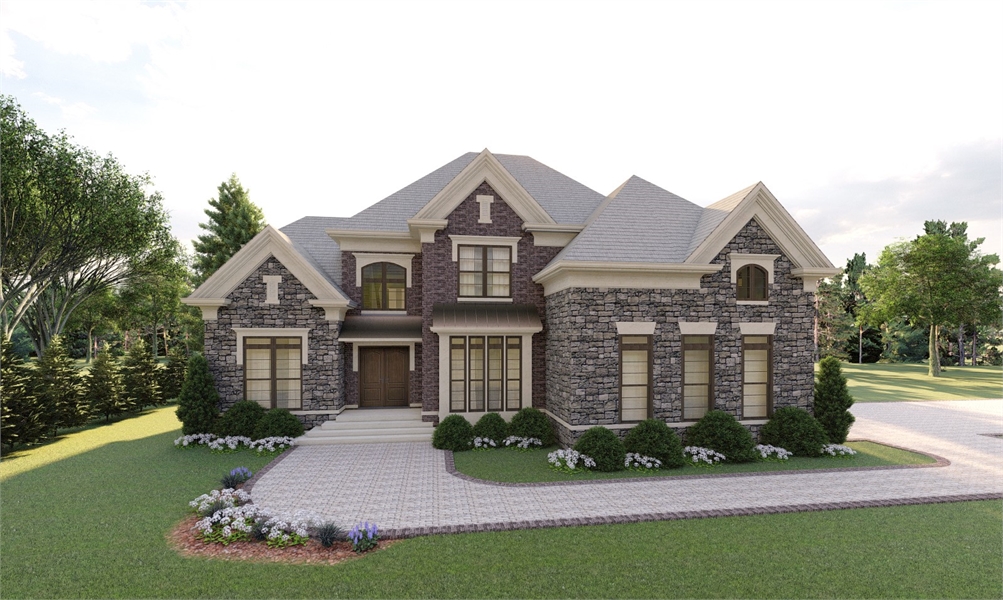 Maximizing Your Basement's Potential
An unfinished basement is a blank canvas ready for customization. While you can add bedrooms, a movie theater, or even a bar or game room, consider saving some space for a gym.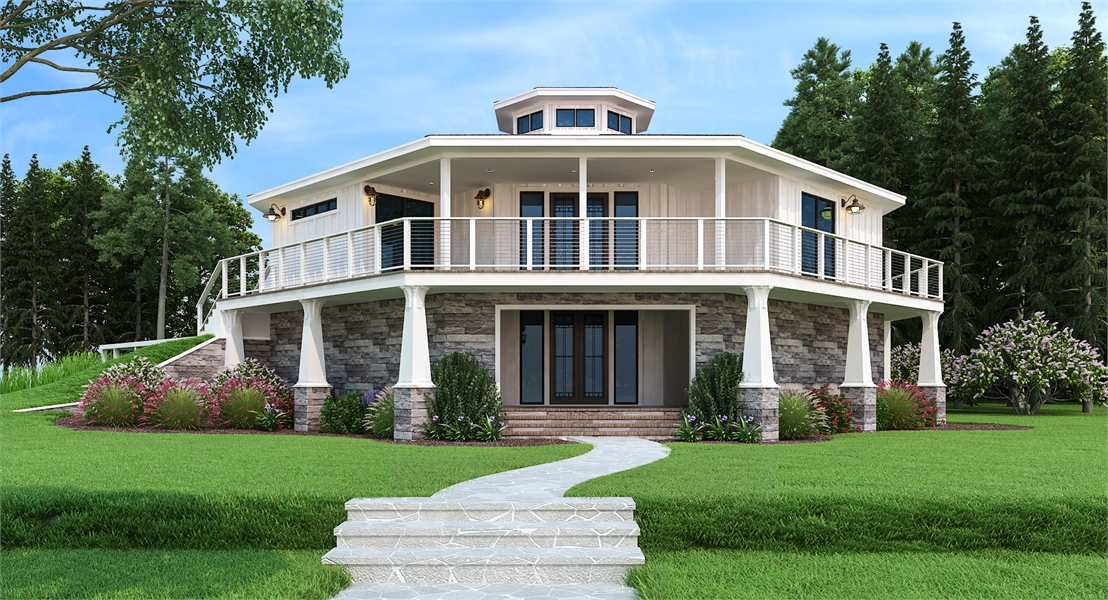 A space dedicated to fitness makes staying in shape so much easier. No more having to drive to the far-away fitness center. And definitely no more overpriced membership fees! You can get all of the great benefits of a workout without leaving your home. A gym adds value to the house and enhances your quality of life!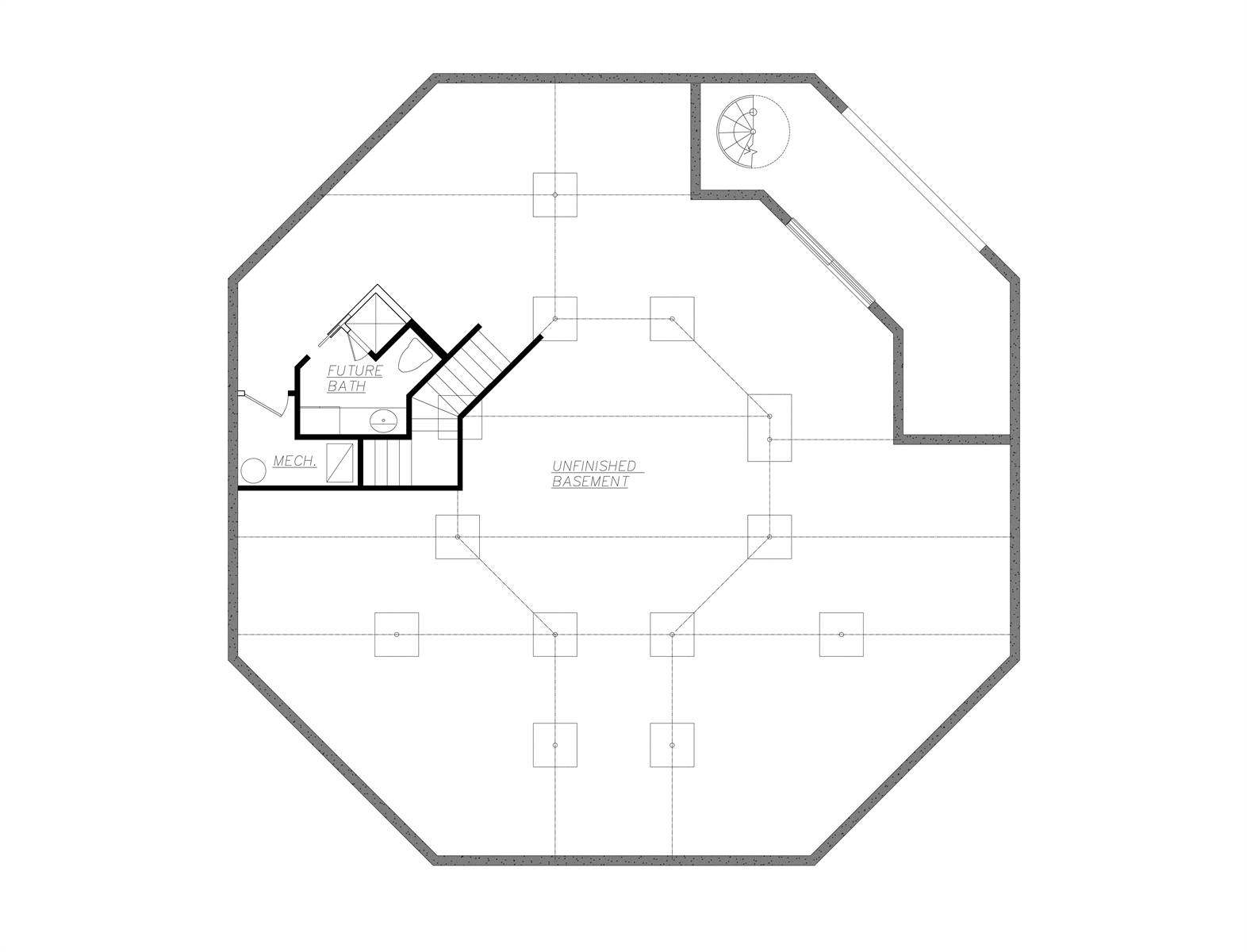 DFD-7386 has a unique unfinished basement. Just look at all of that space you could divide into different zones! You can add a home gym and still have plenty leftover for other neat rooms.
Some of Our Favorite Home Plans with a Gym
While it can be fun designing a custom space like a basement or extra floor, some people prefer to go with something that already includes the dedicated gym. We offer an extensive list of plans with their own gyms, big and small. Explore them all and see for yourself!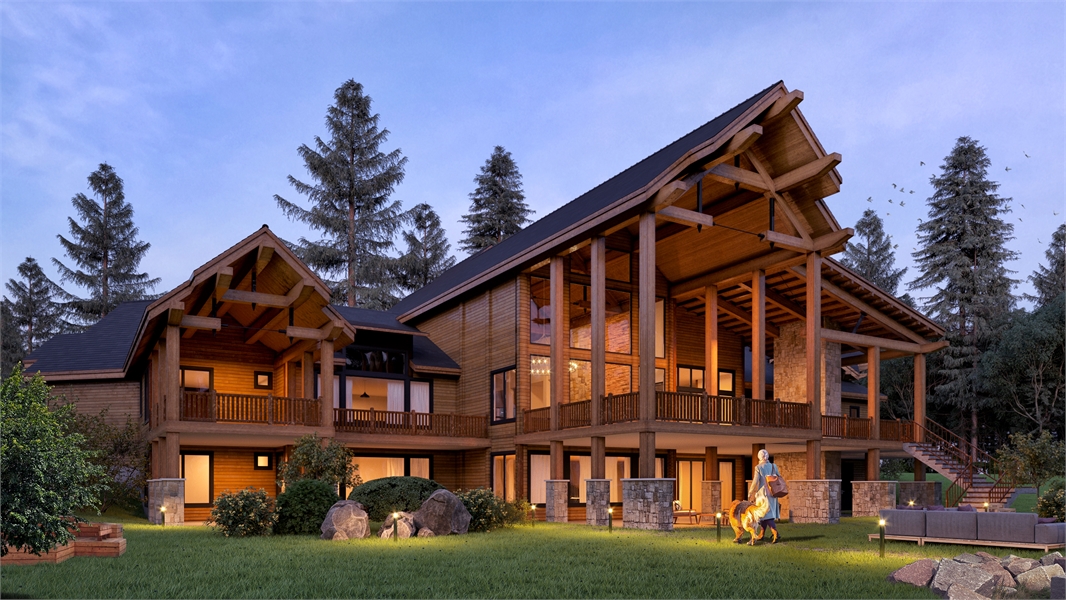 DFD-2439 (above) is an impressive example of a home with a huge gym, so it can handle plenty of equipment. With this much space, your kids and their friends, along with you and yours, will all want to use it! Plus, check out how it features a sauna, the perfect way to relax post-workout.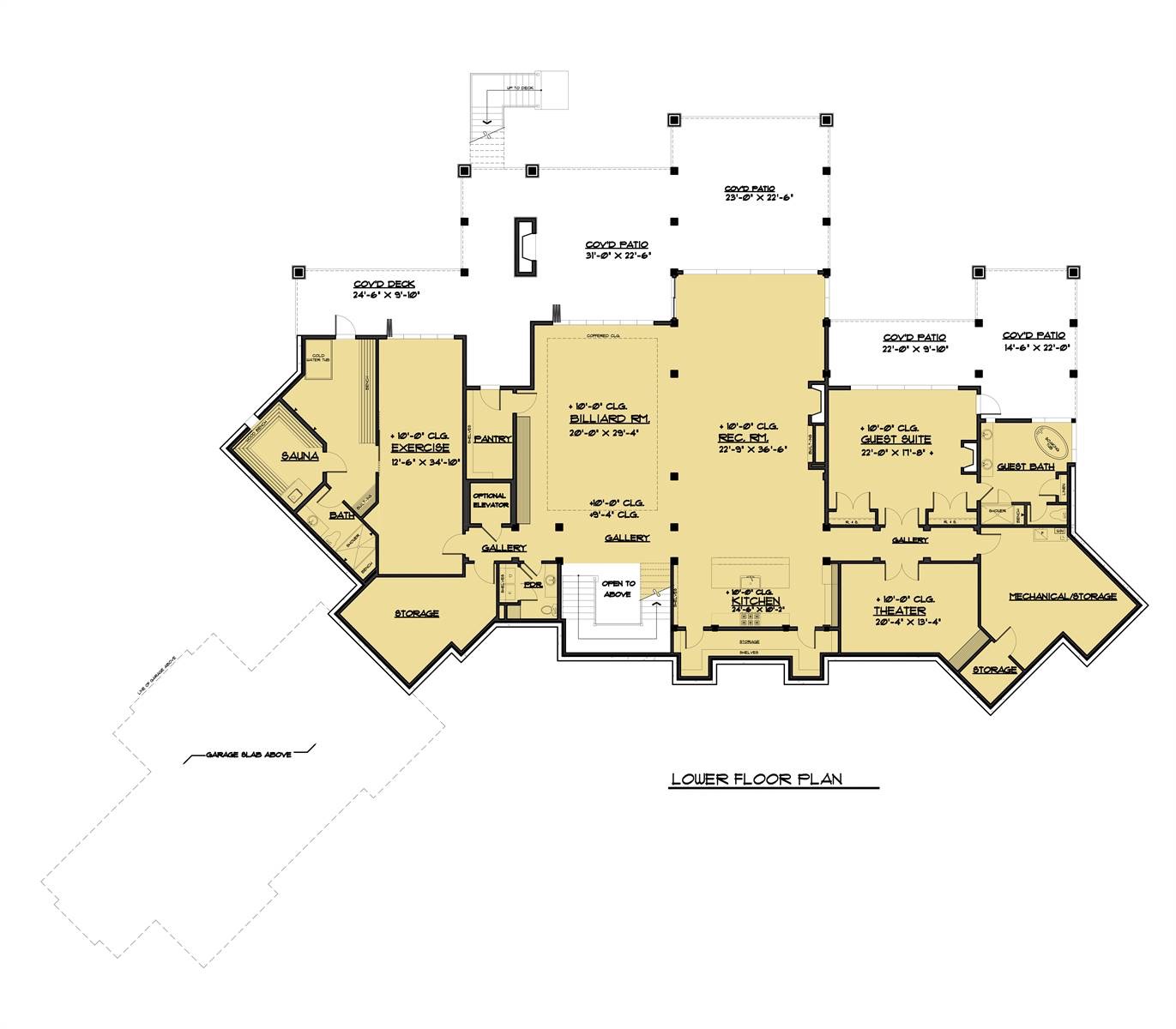 DFD-7871 (below) is a great option for people looking for something that'll fit the average family and fit into a neighborhood. Choosing a home plan with a gym doesn't have to break your budget!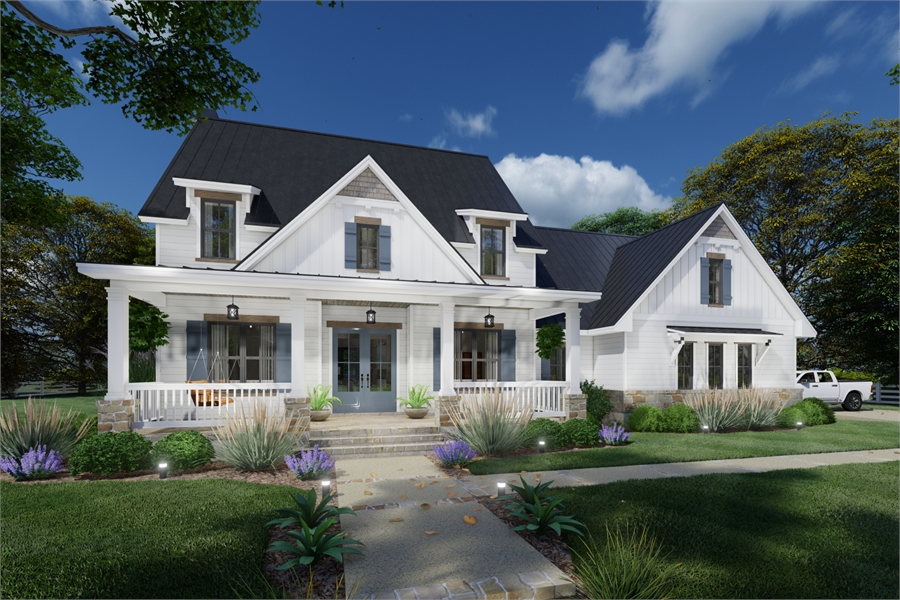 Getting the Most Out of Your Home Gym
Everyone wants to optimize their home value, and your dream plan deserves as much attention to detail as you can give it. Explore some of the more unique options we have for home plans with a gym and think about how to get the most bang for your buck!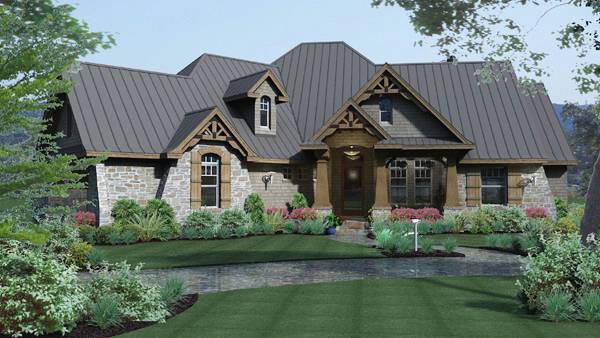 DFD-2297 is an especially lovely and functional design. This Craftsman home has a lot to offer, including a gym off of the master bath that also connects to a hall. Talk about convenience and accessibility! No matter where you have your exercise space, you will certainly enjoy all that it adds to your life.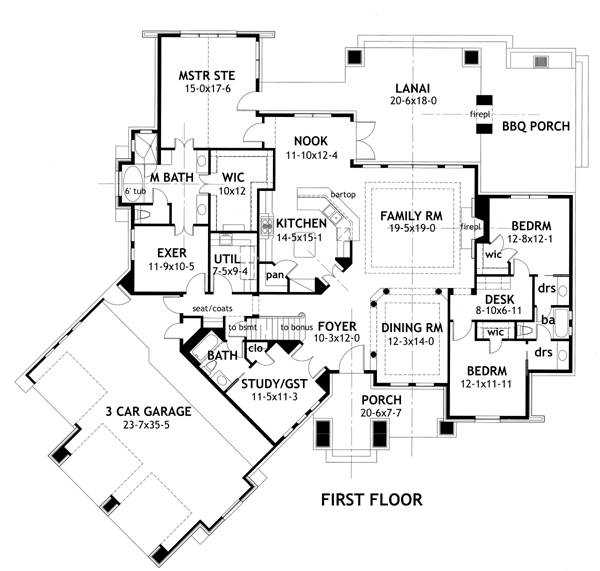 Adding a Gym to Your Home
If you've already chosen the perfect house plan and it doesn't have a gym, fear not! Have you ever considered adding one in the form of a backyard shed or garage addition? Many homeowners haven't considered this straightforward solution, but it can be a lifesaver by also offering extra storage and other features. Check out some standalone garages and imagine how you could make them your own.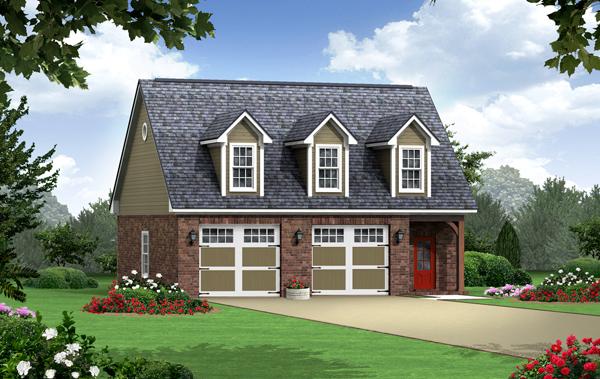 No matter the project, we are ready and excited to help you on your journey to the perfect dream home. Feel free to reach out and see what we can do for you!