ENERGY STAR House Plans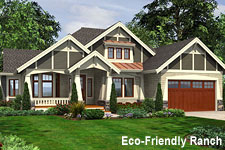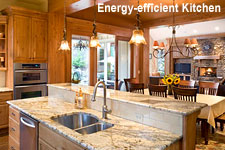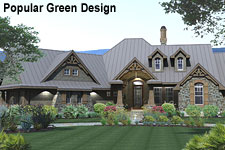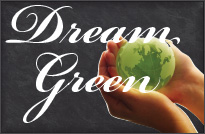 W

ith green home building on the rise, house plan companies like Direct from the Designers are making it easier for builders and consumers to build an energy-efficient home with their award-winning, exclusive collection of ENERGY STAR house plans. A recent Green Home Builders and Remodelers study released by McGraw-Hill Construction stated that green homes comprised 17% of the overall residential construction market in 2011 and is expected to reach between 29% and 38% of the home market by 2016. Equally committed to promoting sustainable building are manufacturers who realize the importance of providing consumers and builders with innovative, stylish and energy-efficient home building products.
Check out some of these innovative green products like fiberglass columns and entry doors, steel garage doors, bamboo and cork flooring and water-efficient kitchen and bath faucets and accessories. Enjoy learning what is involved in Building a Green Home and how to select the right house plan for your needs, lifestyle and budget.








Click on product image to learn more