Our Favorite Ranch
House Plans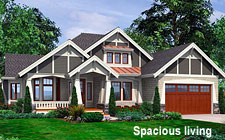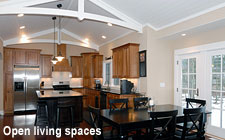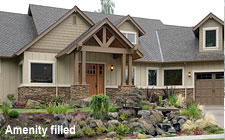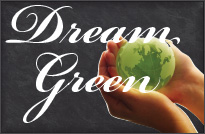 R

anch House Plans are a popular architectural style with people from all over the country, and for good reason. Ranch home plans are typically one-story homes with a low-pitched gable roof, which means simpler construction methods and a lower overall cost to build.
They can also be more energy efficient since there's no heat or cooling loss between levels and minimal need for separate zone controls. Give your home great curb appeal by choosing a design with a front-facing garage and fiberglass entry door, shutters with custom painted glass. Inside, choose eco-friendly flooring that blends well with each room and appliances and fixtures that fit your living space and lifestyle.
All our Ranch floor plans are easy to modify, allowing you to customize many areas of your home without worrying about affecting the rooms above.



Click on product image to learn more