In lieu of today's unpredictable weather, it may be wise to think about investing in ICF house plans for the construction of your new home. In just 2017, four detrimental hurricanes touched down in the United States: Harvey, Irma, Jose, and Maria. Hurricane Harvey alone resulted in roughly $180 billion in damages, and recovery is ongoing.
According to Colorado State University and North Carolina State University, 14 to 18 named storms are predicted to hit the U.S. in 2018. This is where insulated concrete form (ICF) house plans come into play by helping to minimize damage. ICFs are hollow foam blocks filled with steel-reinforced concrete; they're placed atop one another to form the walls of a building. This simple make up is not only one of the most sturdy and safest on the market, but it's also energy efficient. Let's take a look at some of the advantages of using ICF house plans.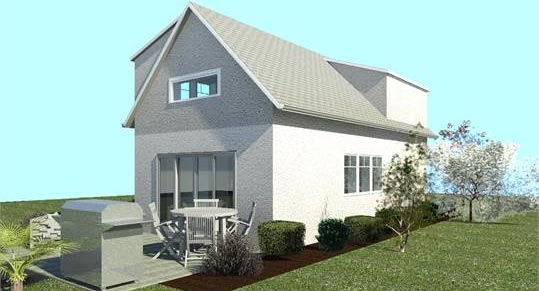 Looking for the perfect, safe coastal vacation or retirement home? This brand new 780 Sq. Ft. House Plan is compact with high end amenities. 
Advantage 1- ICF Houses are safe.
Particularly in the Midwest, where tornadoes are a common concern, and also in Florida and the Caribbean, where hurricanes are a major source of damage, ICF house construction can alleviate some stress. A home built with insulated concrete forms can withstand wind over 200 MPH and falling debris at 100 MPH. They are also resistant to fire and earthquakes, standing 10 times stronger compared to wooden frames. No matter where you live and the environmental challenges you face, ICF houses have something to offer.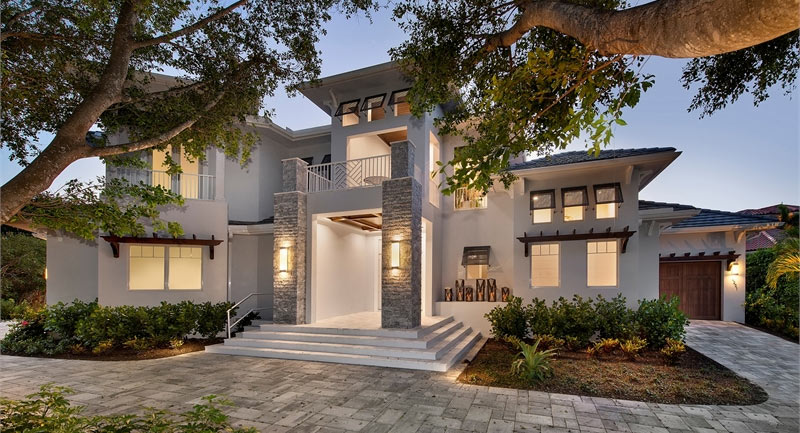 You don't have to sacrifice luxury when selecting your new home. House Plan 1817 is a beautiful 2-story Florida home done in 8″ ICF block construction to ensure years of safety and beauty.
Advantage 2 – ICF Construction is environmentally friendly.
You could save an estimated 30% to 70% in energy consumption costs. By opting for ICFs, you'll have insulation, sound barriers, vapor barriers, structural strength, and attachments for a sheetrock exterior—it's all included! And during construction, 100% of the waste produced is recyclable. Building with ICF house plans also save about 10 trees per home. Still not enough benefits? There's more! Insulated concrete formed walls reduce roughly 75% of outside air infiltration, meaning you can use a smaller HVAC system.
Advantage 3 – ICF Houses are better than wooden frames in the long run.
Compared to wooden frames, ICFs make your home five times quieter. With a little bit of modification, ICF Construction can be substituted in wooden frame plans. When homeowners build with wooden frames, it may appear more cost-effective and faster, but it isn't in the long run. Wooden frames can have termite and moisture problems, costing you more money down the road. Not to mention, wooden frames are not nearly as likely to withstand storms and other disasters as the concrete and steel frames you'll have with ICFs.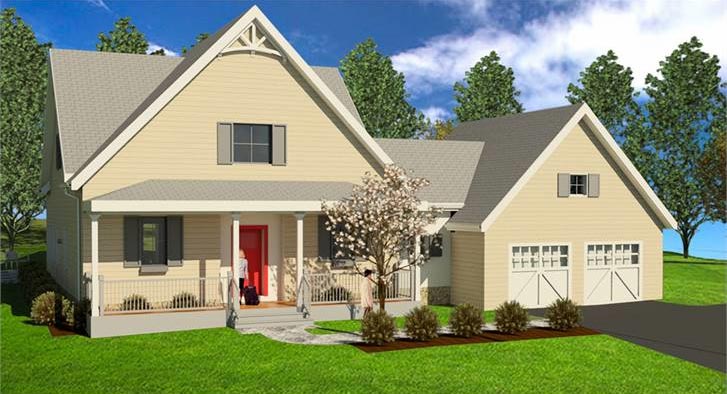 ICF works perfectly, even for a cozy farmhouse.  Plan 3405 is a great example of a beautiful home built using ICF. 
Advantage 4 – ICF can be used for any styled home.
It is commonly thought that ICF house plans aren't suitable for certain home designs. In reality, ICFs work for any abode, ranging from sleek modern contemporary homes to intricately designed Craftsman homes. ICF construction also accommodates any sized house, so they're great whether you want to build small or go luxurious. Regardless of what house plan you choose, know that ICFs are always an option—and the better option.
Although ICF home plans have been around for more than 50 years, much of the public has only recently heard about them due to the false belief that ICF construction is more expensive than stick framing and only works for commercial buildings. Take a look at the cost in your area and you might be surprised! It truly is a worthwhile investment that will leave you a happier homeowner.
Begin your search for you dream home by visiting Direct from the Designers collection of ICF/Concrete House Plans.
Direct from the Designers offers a wide range of ICF and Concrete House Plans, from affordable home designs to sprawling luxury beach houses. You don't need to sacrifice style when building with ICF since almost every house plan on DFDhouseplans.com can be converted to ICF construction. You're sure to find your dream home plan!