There is no denying the appeal of classic and historical houses. With the help of Benjamin Moore® you can construct a new home with authentic historical colors from their Williamsburg Collection. A set of 144 paints based on the original pigments that were developed over 250 years ago. This rich palette of American colors is available in a variety of finishes, from rich, velvety flats to the highest gloss. These are versatile enough to be incorporated into any house style but would be perfect in any colonial home to create a historical look that is also rich and contemporary.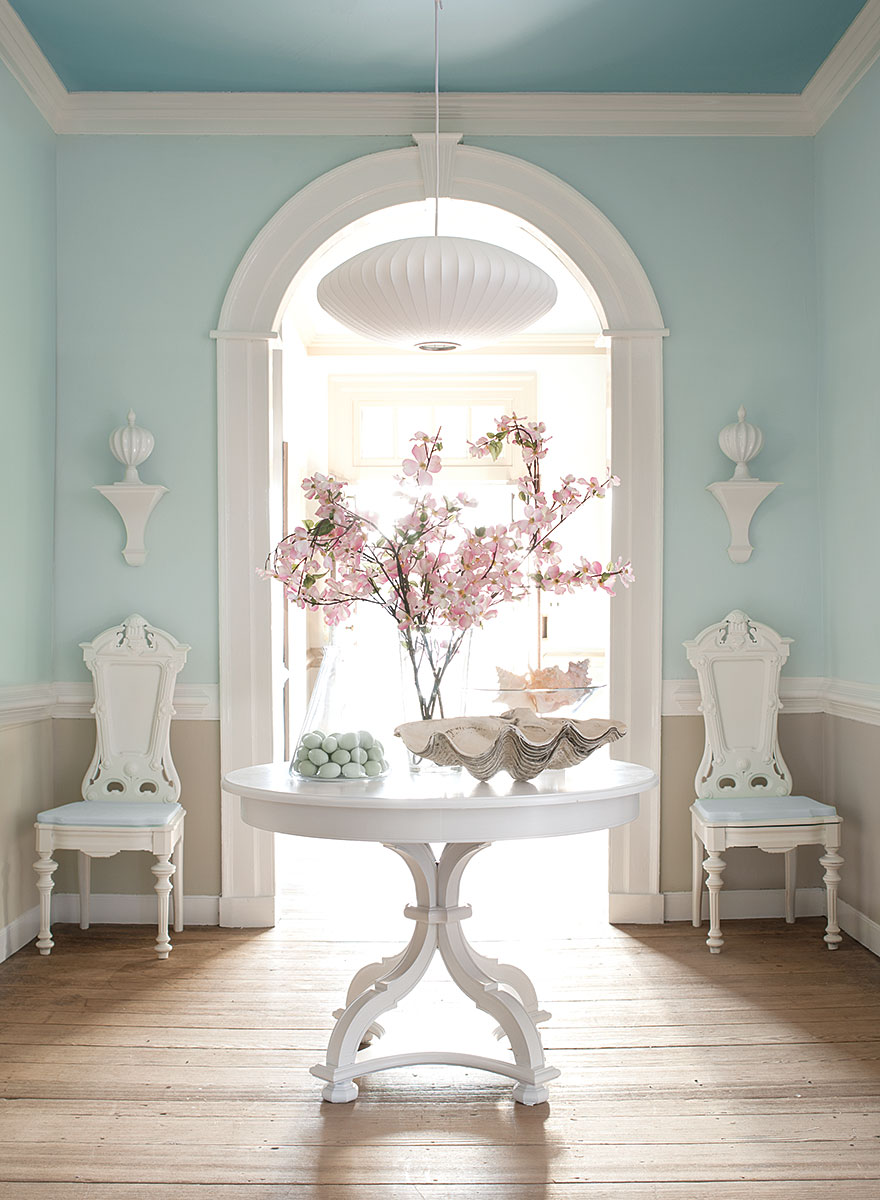 When talking about American Colonial architecture, we often refer to the original thirteen colonies. The building styles of these original colonies were influenced by styles from England and traditions brought by the settlers from other parts of Europe. The buildings typically feature steep roofs, small leaded glass casement windows, rich ornamentation and a central chimney. The traditional orientation of these buildings was southeast in order to maximize light in the northern parts of the States. Similarly, houses in southern colonies generally faced northeast to minimize heating by the sun.
One of the areas where historical colonial houses and modern colonial house plans differ is in the interior floor plan. A large portion of the house plans offered are direct reproductions from the American Colonial period, but the interior has been modified with desired amenities. When looking at these homes you will see similar style in the symmetry, columns, gables and dormers. Passersby might be fooled by a new home so closely inspired by the colonial period. Exteriors of colonial house plans could be fashioned of brick, lap siding, or stone but visitors will see that your home does not replicate the boxy interior designs of the 17th and 18th centuries. Instead, a modern colonial house plan is likely to have an open and up-to-date floor plan.
Regardless of whether you live in a colonial house that needs a new paint job or you really want a classic American look, Direct from the Designers colonial house plans and Benjamin Moore's® Williamsburg Collection are a match made in heaven that will give the history buff in you something to smile about and keep your newly built house looking fresh and modern.