Dynamic Exteriors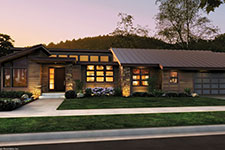 MODERN HOUSE PLANS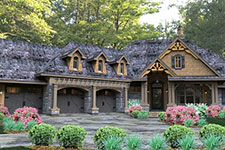 TRADITIONAL HOUSE PLANS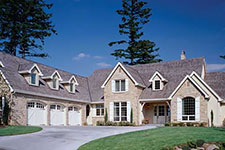 FRENCH COUNTRY HOUSE PLANS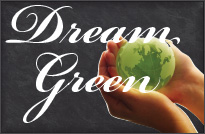 Y

our home's exterior is the first thing people see when drive-up, walk-by, or even view a real estate listing. For 2014, there have been a couple of new changes to how people are looking at their home's exterior.

For starters, there is the roof. The roof anchors your home and now companies like DaVinci Roofscapes offer tile blends so you don't have to choose just one color. These subtle blends can help add some visual appeal to one very crucial part of your home. Colors are also changing. White, cream, and neutrals have been popular but the presence of coastal colors and soft blues are starting to become popular. Finally, statement doors are very popular. Paintable surfaces, like Therma-Tru's® Classic-Craft® Canvas Collection™ are perfect for changing styles.

With these tips and more you will be well on your way creating a dynamic exterior.







Click on product image to learn more