Master Bathroom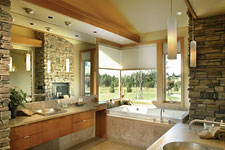 PAMPERING BATHROOM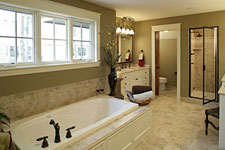 HIS & HERS BATH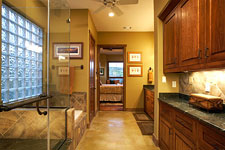 RUSTIC DECOR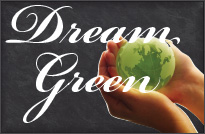 T

he master bathroom is not just a functional space to brush your teeth or take a shower anymore. Instead, the master bath is more integrated with the master bedroom to create a place to invigorate the mind, body and soul.
The top trend is for homeowners to blend spa-like amenities with their unique vision of comfort and style in the bathroom, which is why special care is given to designing a more luxurious and pampering master bath. Even a small bathroom can be transformed into a relaxing spa retreat if designed properly. Consider radiant flooring and stylish, water efficient products like faucets, showerheads and toilets.
You'll enjoy browsing through our designers and architects newest designs, featuring pampering suites, his and hers bath and rustic retreats.







Fabulous, Efficient Products to Design Your Bath Space

Click on product image to learn more