Affordable Kitchen Designs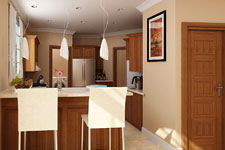 SMALL, EFFICIENT KITCHEN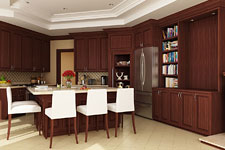 OPEN KITCHEN FLOOR PLAN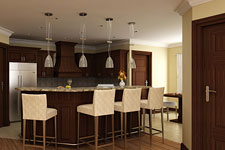 ECO-FRIENDLY KITCHEN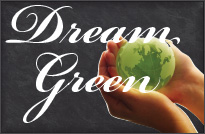 W

hen it comes to remodeling or designing your new kitchen and home, wood veneer is a gorgeous, affordable alternative to solid hardwood. Because of its flat, sleek surface, wood veneer is becoming a popular design option for a contemporary home, particularly in the kitchen. Whether you choose wood veneer or solid wood depends greatly on your personal preference, your home's design style and usage.
If you have a busy household, the durability of solid wood kitchen cabinets and flooring would be the best product choice. However, in bedrooms and less trafficked rooms like a dining room or great room custom stone veneer cabinets, furniture and accent trim and molding can add luxury appeal at an affordable price.
Get inspired by our collection of house plans, featuring plenty of interior photographs and inspiring kitchen floor plans.







Click on product image to learn more