Building from a new home plan is an exciting and life changing experience! But how can you find a cheap to build home that you'll love? You don't have to trim down your must-have list to stay budget-conscious! These 5 easy tips will have you building your budget-friendly dream home in no time!
Save time and money by checking out our full collection of affordable house plans! Cheap to build dream homes await!
Build Up, Not Out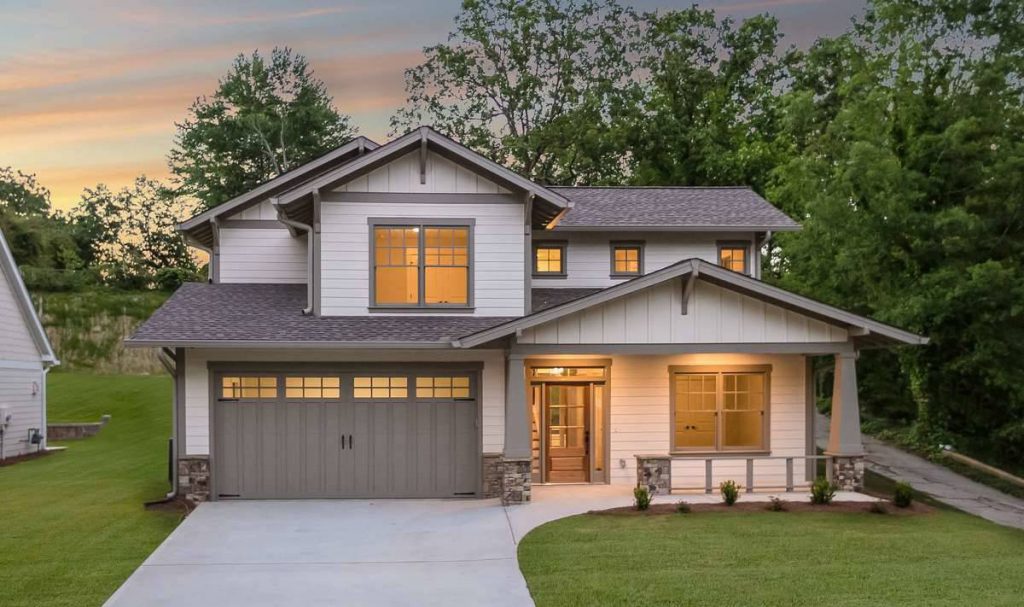 Easily save big on your new home by considering a two, or even three, story floor plan. Building up instead of out makes your home cheap to build compared to one story homes. When you choose to build a two or three story home, you're cutting costs in all the right places. You'll save from day one by purchasing a smaller lot! A smaller footprint also mean less foundation and roofing costs during the build – and these are two of the top expenses in home construction. This one decision can make all the difference.
Cut Those Corners
Want to find a home that's cheap to build? Look through this collection of rectangular house plans, because your budget wins when you cut corners from your floor plan. You'll save big without losing a thing! Check out these two floor plans above. Both are beautiful homes, with eye-catching elevations and all of the features your heart desires. But there's one big difference. The floor plan on the right is especially designed with budget in mind, with long clean lines for the home's foundation and exterior walls. Meanwhile, the home on the left adds additional corners in an attempt to add curb appeal. Cut corners and you'll cut cost in a major way. Plus, it will make your home much easier to build.
Less Is More
Builders quote a home's cost to build by using the home's square footage for a reason. More home means more money, no matter how you slice it. So, when you're choosing a home plan, and you're looking for something cheap to build, consider your options. Do you really need two guest rooms? Could the laundry and mudroom work as one space? Could you live without that extra half bath? We aren't saying to cut the areas of your home that you live in on a daily basis, but consider downsizing the ones you rarely use – your budget will thank you. For example, the two homes above are extremely similar, but one is slightly smaller than the other. What do you think? Worth saving nearly 10% in building costs!?
Flatten That Roof Line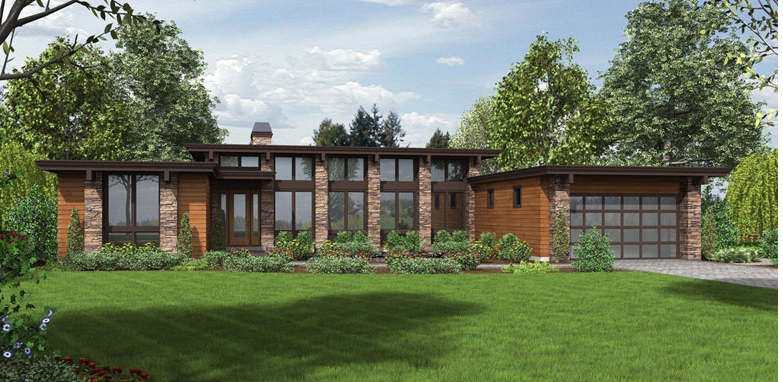 The higher the pitch, the higher the cost. Soaring roof pitches may be necessary in a traditional Cape Cod home, but for many other styles, this just isn't the case. So, if you're lucky enough to live in an area that doesn't see a ton of snow, there's really no need for a high pitch on your roof. Consider a low and sleek roof line. For even higher savings, minimize the breaks in the roof line on your home – you can see just a few on House Plan 5173 above.
Saving It for Later Makes Your Home Cheap to Build!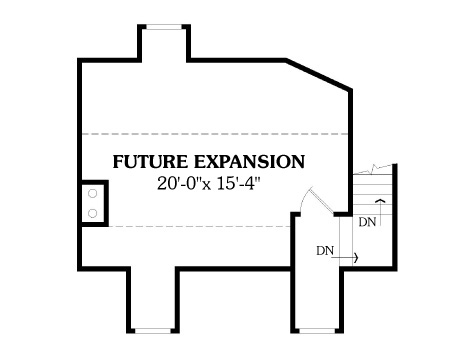 Looking forward to a game room downstairs, or how about a large backyard living space? Aren't we all! But what if you considered putting off a few of those projects, if only for a little while? Doing one fun home project at a time keeps your home feeling fresh and new for years. Plus, it gives you time to save your pennies! Be budget conscious now, then give yourself time to save, and take those projects on in the future.
Now that you can spot a budget friendly house plan a mile away, it's time to learn what all of those floor plan symbols mean. Check out this easy guide to reading a floor plan!
Ready to find that dream home? Our collection of two story house plans is a great place to get started!