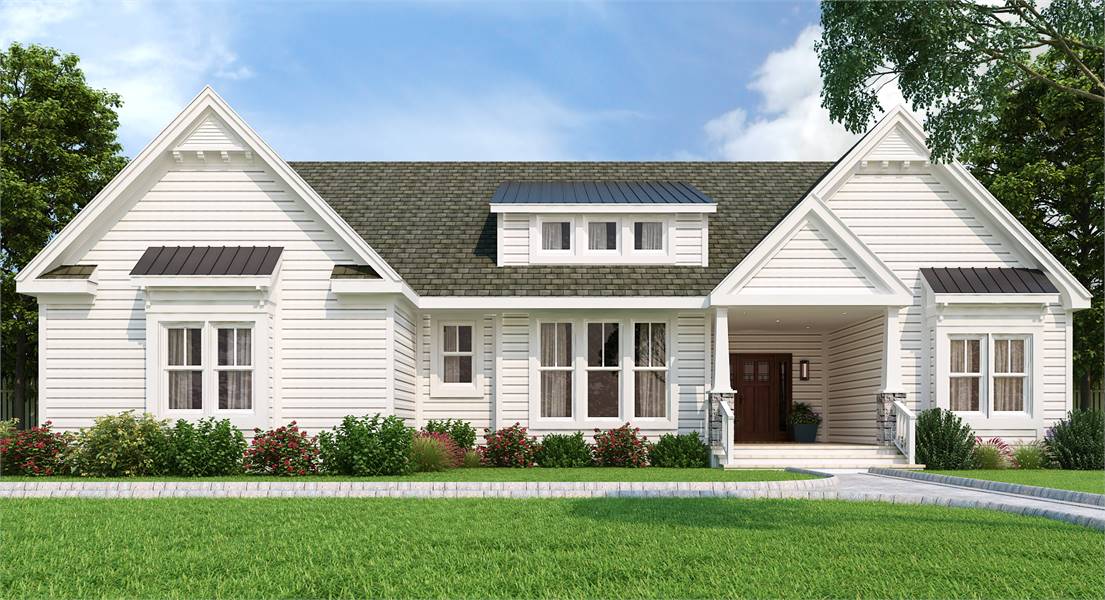 Your search for the perfect floor plan has come to an end! We've created this family-friendly small cottage house plan and added it to our popular collection of Customer Preferred House Plans! Because we took one of our most popular home plans (House Plan 7909) and modified it based on customer feedback, we have made it even more livable and affordable! This split-bedroom ranch includes ample storage throughout and great entertaining spaces inside and out. Plus, you get the Craftsman cottage style you crave with this updated exterior! Read on to take a look at this must-see dream home!
Can't wait any longer? Come check out House Plan 7575, from Direct from the Designers!
Charming Small Cottage on One Story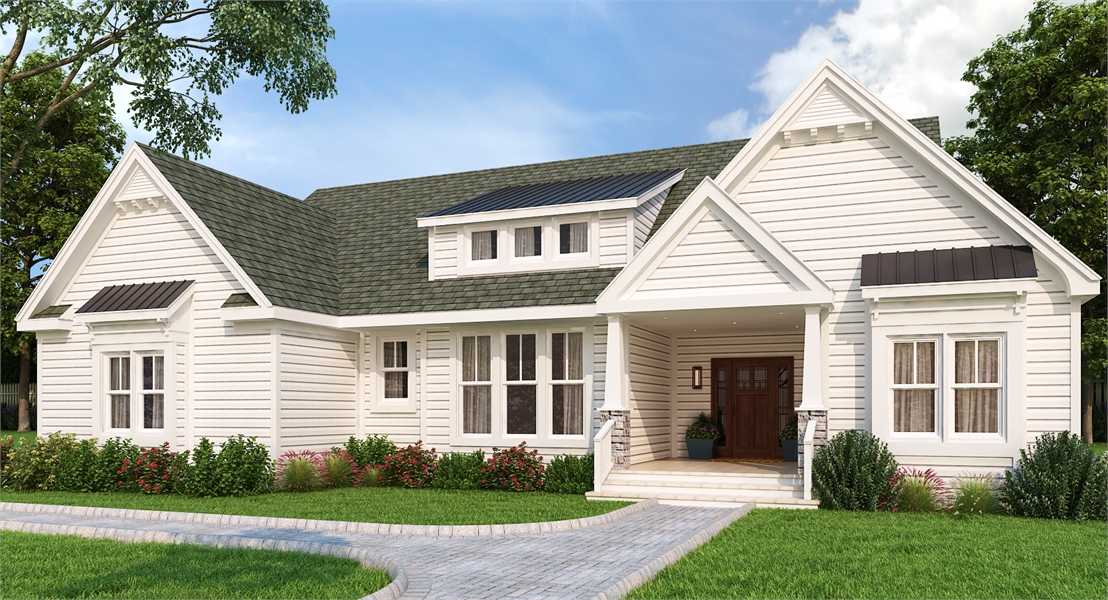 The front elevation of House Plan 7575 has truly been transformed! Each detail of this small cottage brings warmth and curb appeal. Perfect for any subdivision, or out in the country, this cozy yet sleek Craftsman has it all. High peaks and a modern shed dormer make a statement while the large front door draws you in. Multiple front windows let in natural light and are a perfect accent to the small cottage aesthetic. Sit back and watch the world go by on the cozy front covered porch, which has been kept large enough for seating.
Rear Elevation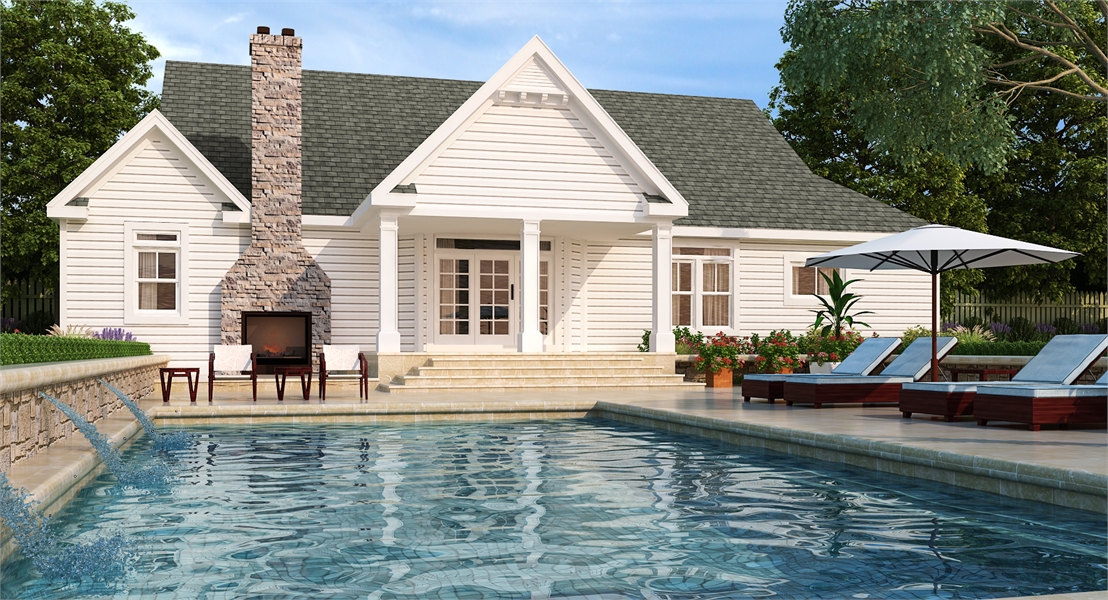 Through a patio door for easy access from the home's main living space, we've created the perfect area for grilling and back yard fun! Invite family and friends for a barbecue, and consider installing your own pool. Plus, with the addition of an outdoor fireplace, you can keep the party alive on cool evenings.
An Entertainer's Kitchen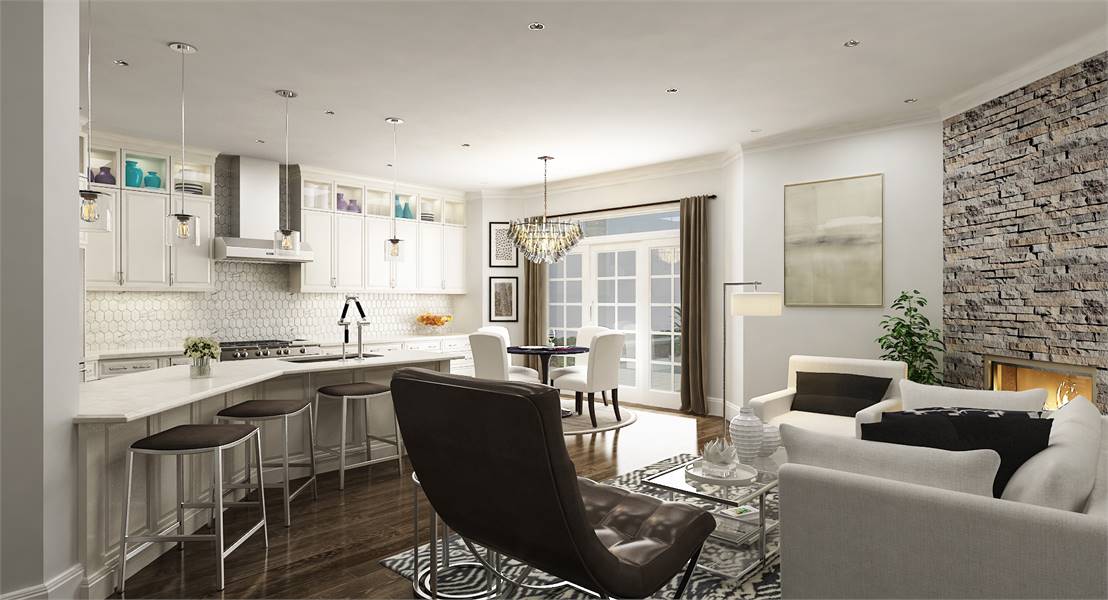 You won't believe the amount of counter space we've packed into this small cottage. Countertops spread across the entire left side of the kitchen. If that weren't enough, we've also made the large peninsula even more user-friendly. With plenty of seating, this snack bar has become an incredibly useful and eye-catching feature. And this home was truly created for enjoying a meal. Well-lit by numerous large windows, the formal dining room in front is impressive. For smaller gatherings or a casual family meal, the eat-in part of kitchen that sits alongside the large patio door will do just fine.
A Charming Master Bedroom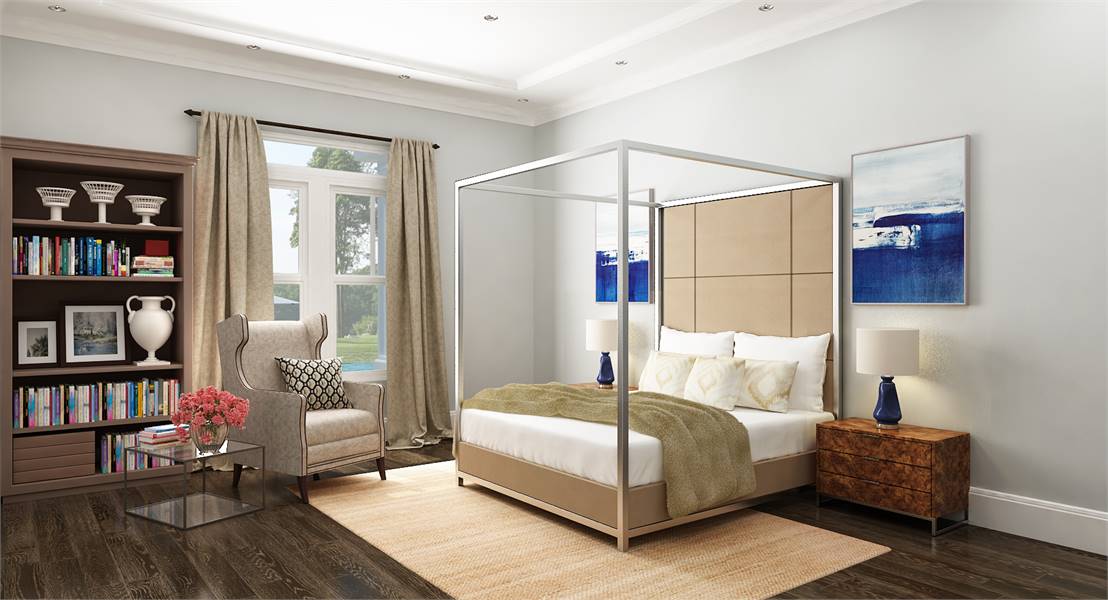 The split-bedroom design of this small cottage allows for incredible privacy in the home's master bedroom. After a long day, we know there's nowhere you'd rather be than this suite. Let the ten foot high ceilings and bright windows put your mind at ease and bring you comfort. With enough room for a reading space, this master bedroom can truly be your sanctuary. Plus, the private linen closet allows you to stay easily organized.
Elegant Master En-Suite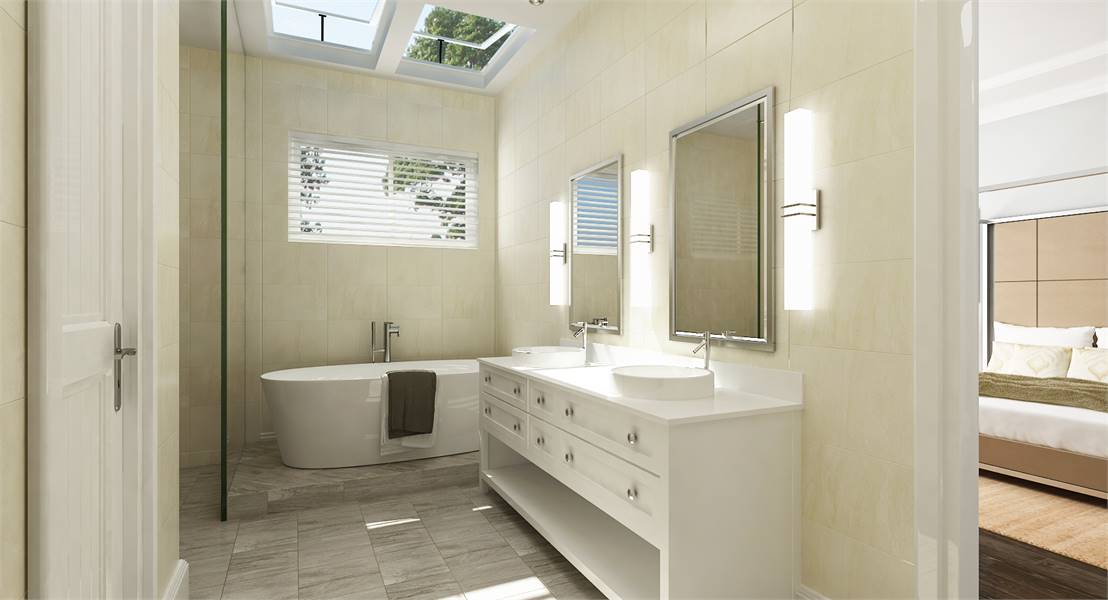 Freshen up or have a spa day in the comfort of your own home in this new, elegant en-suite! A separate toilet closet, soaking tub, and stand-up shower mean this bathroom has all of the high-end essentials we know you'll love! Perfectly placed windows and skylights brighten your day while a large double vanity means you'll never need to fight for elbow room. Here at Direct from the Designers, we know there's no such thing as too much closet space, so we've created an incredible set of oversized his and hers master closets!
Check out this cottage style small house plan for yourself, or enjoy looking through our hundreds of small home plans, all from Direct from the Designers!