House Plans Inspiration: Tips for Designing a Home with Great Entertainment Spaces
Being able to entertain is one of the joys of owning a home. However, some house plans are better designed for the task than others.
Whether you're looking to buy your first home or investing in your own vacation escape, you'll want to make sure that you have the perfect space for a party. For some, that means an intimate dinner with friends. To others, it's a wall-to-wall bash. In any case, there are some basic considerations to be addressed before building a house. After all, you can always buy more ice before a gathering, but it's not so easy to add an extra guest room.
Spacious eating area
Many families no longer use their dining room for nightly meals, but the space is still a great asset when it comes to hosting a dinner party. The ideal size of the room is largely dependent on how many guests you plan on having for an average gathering. Remember that you may also be hosting holiday meals such as Thanksgiving or Christmas throughout the year. As such, it's not a bad idea to err on the side of caution and anticipate a slightly larger crowd than you might normally expect. At the same time, a dining room shouldn't be so large that it becomes uncomfortably spacious for smaller groups.
One of your best options is a dining room with an open connection to other spaces, such as the kitchen or the living room. Such a design can make a small dining room big. It can also allow for dining areas to be extended easily for special occasions.  This Floridian-style house plan features breezy connection to one of two living rooms, as well as immediate access to the kitchen.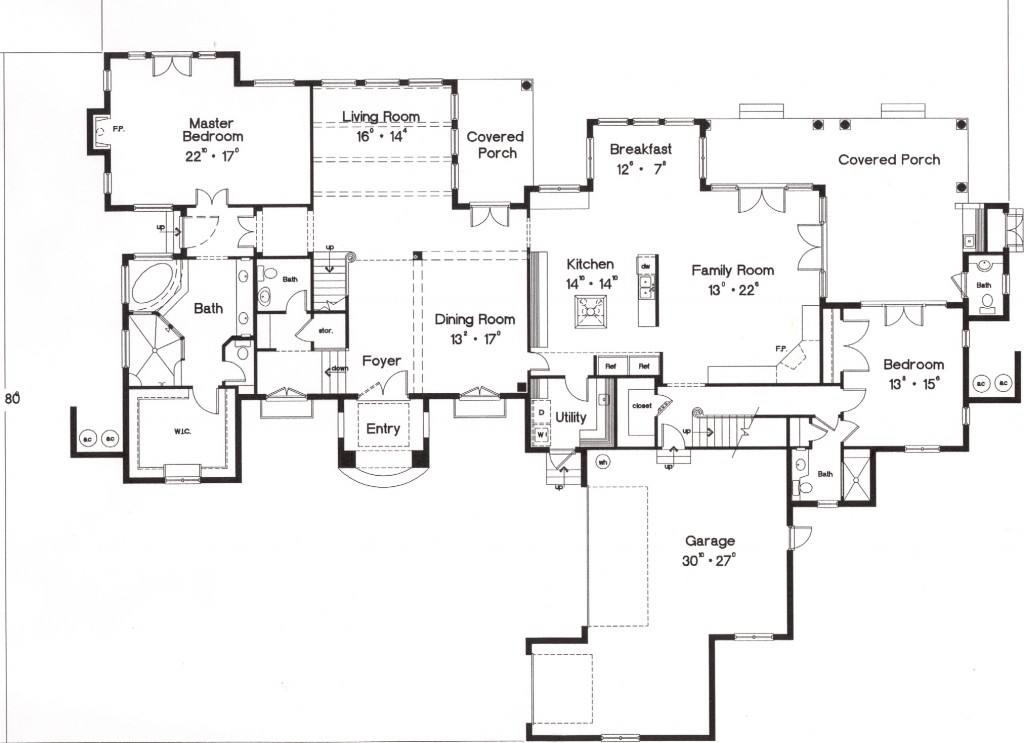 A room to entertain
Your living room is going to be your next major concern for hosting parties. It doesn't matter whether you're throwing a rager or simply looking for a place to retire after dinner for games and coffee – a large living room makes all the difference. Great rooms are a wonderful option. These expansive interiors start with a sizable living room and generally feature open connections to nooks, kitchens and dining areas. Hosting becomes a cinch, as the room can feel nearly twice as large. Keep an eye out for other amenities, including fireplaces, vaulted ceilings and porch access, all of which this house plan has.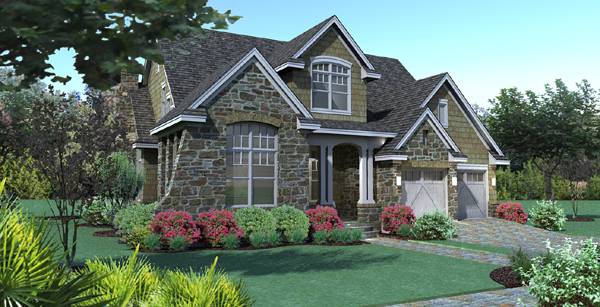 A place outside 
Come summer, you'll want to be able to move the party outdoors. Having a sizable yard is a good start, but it's also nice to have extended patios and covered porches specifically for the purpose of hosting. Not only do they lend some grandeur to your gathering, they also soften the transition between indoor and outdoor spaces.
Many house plans offer creative spaces for hosting large groups. Such designs may offer designated areas for dining as well as cooking, complete with a fireplace to get a barbecue started. This luxury house plan boasts both a lanai and a barbecue porch. It also has multiple access points from the master suite, the nook and the family room.
Rooms for sleeping 
At the end of a long night, it's nice for guests to have a room waiting for them. House plans with extra bedrooms are good for regularly entertaining people on the weekends. If you don't like having rooms that are by and large unused except for the occasional party, consider houses with flexible spaces that can easily be converted into a sleeping area. That may include dining rooms, studies, game rooms and exercise areas.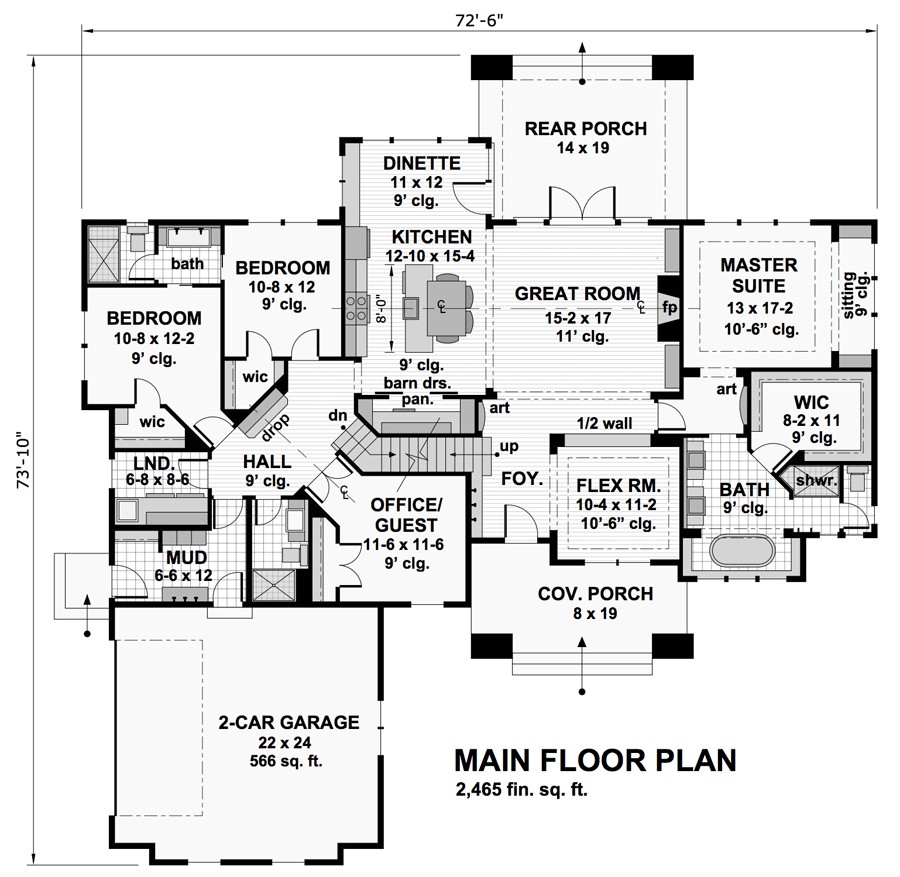 This one-story Craftsman House Plan 9716 features plenty of flex spaces as well as bedrooms and an open floor plan for a  home under 2,500 s.f.
Overall, you'll want to consider striking a balance between finding enough space and maximizing the use of your rooms by seeking out open, flexible rooms.