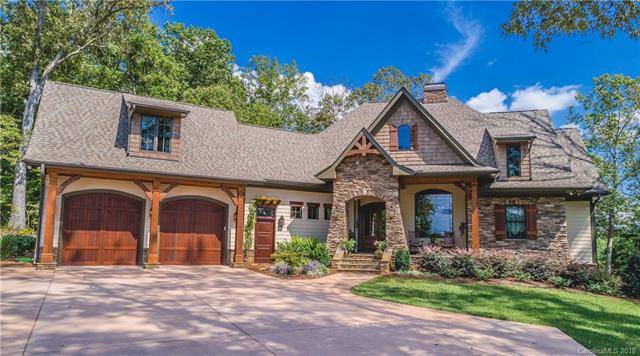 You want a home that is totally functional, and there is no better way to meet this need than with one of our 4 bedroom house plans. Available in practically any shape, size, and style, these homes are customer favorites across the country. Think of all that you'll be able to do with one of these spacious 4 bedroom homes.
From a simple ranch to a gorgeous estate, these designs can suit just about any lifestyle. The practicality that four bedroom house plans bring is nothing to ignore! So, stop climbing over each other in a home that you outgrew years ago. Give the kids their own rooms and relax in yours. These plans are perfectly designed for the new or growing family!
No matter if you have a large family or just want some more space to expand, explore our wide array of 4 bedroom house plans today. You'll be surprised at just how many options there are.
4 Bedroom House Plans with Flexible Spaces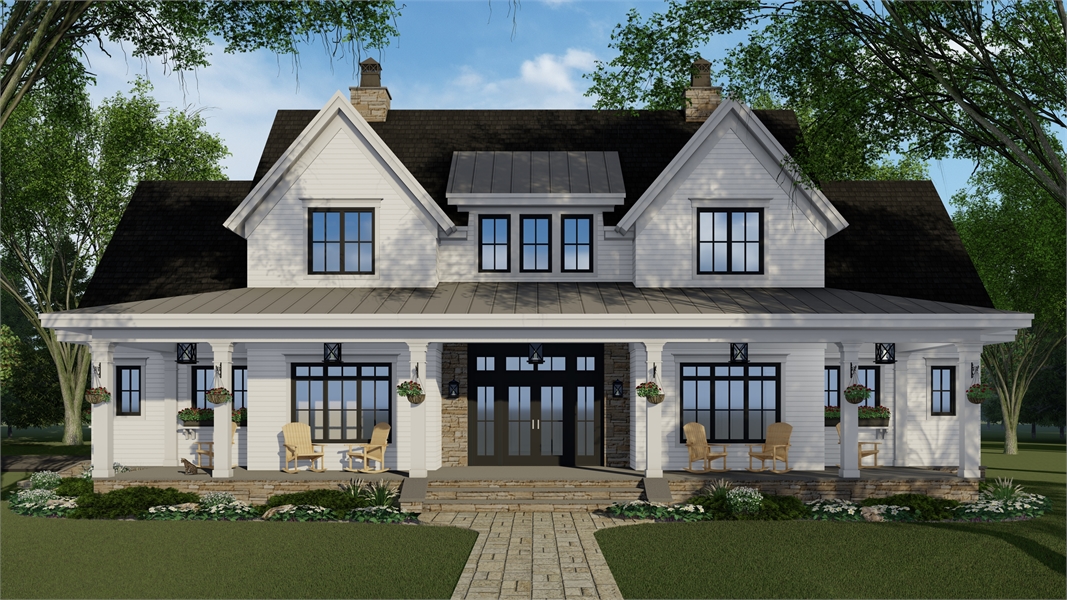 Four bedroom house plans open up a world of options. From guest rooms to in-law suites, they suit many needs. You can even have the extra storage or home office that you've always wanted! Even if your family isn't currently big enough to warrant a larger home, it's always smart to plan for the future. These plans allow you to do just that.
Make sure your home is ready for whatever the future demands. With four bedroom house plans, larger families will love being able to give kids their own rooms. Similarly, younger and growing families will know that their home is ready to grow with them into the future.
As seen above in DFD-7364, many 4 bedroom house plans offer either private en-suites, or a common full bath. Here, the privacy is made even better because the hall bath is divided to keep the sinks open when somebody's bathing or using the restroom.
As you search through the many 4 bedroom house plans available, look for other unique and convenient offerings. You'll love neat additions like second master suites, or private in-law spaces. Many of these are relatively common in four bedroom house plans and can add tons of value to your property.
Adding Overall Value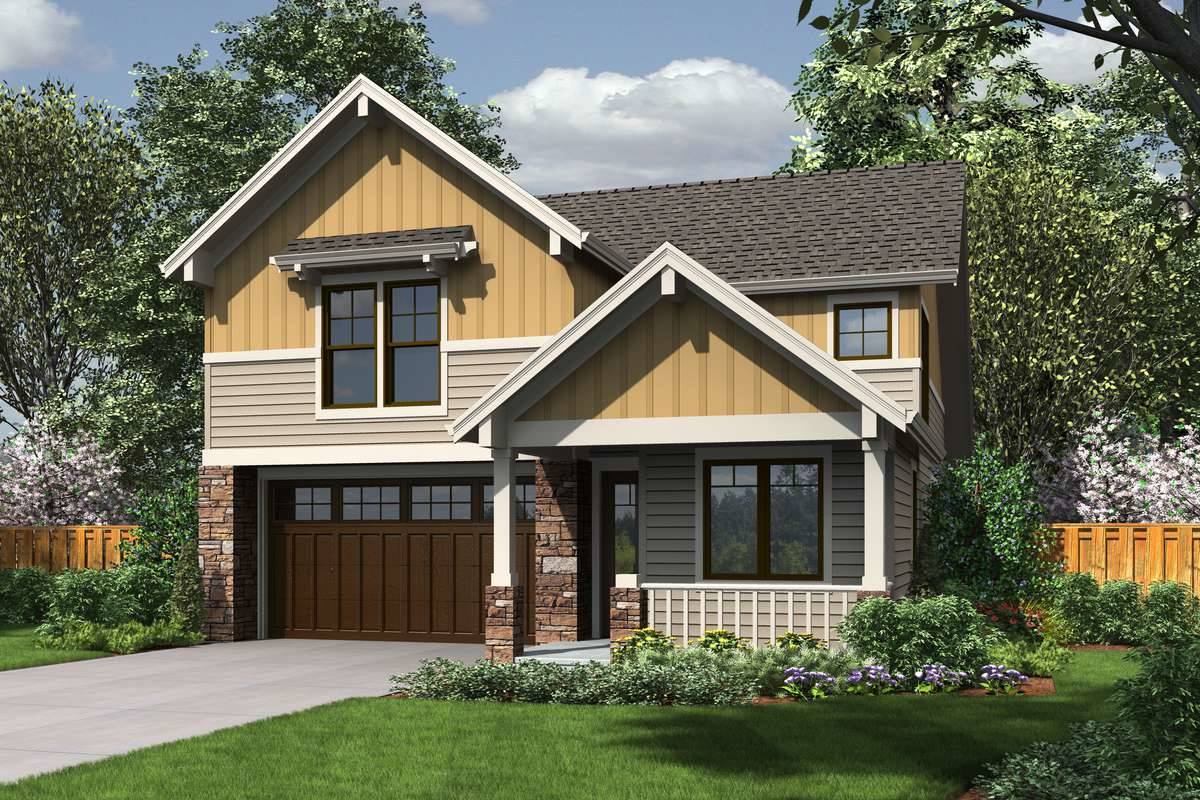 Choosing from among four bedroom house plans means choosing to increase the value of your entire home, but that doesn't mean that you have to break the bank.
Homes such as DFD-6066 may look basic enough on the outside, but inside, they amaze. This specific plan actually has two auxiliary bedrooms that share a private full en-suite, along with tons of other great features throughout. Many of our 4 bedroom house plans are just like this one, packed with tons to appreciate despite being of modest size.
Comprehensive Four Bedroom Designs
Not only do 4 bedroom house plans come in all shapes, sizes, and architectural styles, but their interior floor plans are just as unique.
Take a look around – you'll find things like finished basements with game rooms, and even some great outdoor entertaining spaces. Whatever the square footage, these extras will make the home feel larger. Take note of how many 4 bedroom house plans have great family rooms and amazing gourmet kitchens. When you invest in a four bedroom house plan, you are really making an investment in the whole house.
With its strikingly unique contemporary style, DFD-6057 is a wonderful example of all that a four bedroom house plan can provide. This design has amazingly spacious bedrooms along with a home gym, a den, and even a game room with a bar. And if that isn't enough, it also has an outdoor kitchen!
When you buy a home, it is for the here and now, but it is also for the future. Consider what choosing from our collection of four bedroom house plans can bring you and your family for many years to come.
Whatever you are looking for in a home, we encourage you to look through our many great 4 bedroom house plans. No two plans or homes are the same, meaning that there is a uniquely suited design waiting for you!
If you have any questions or want some help finding the perfect house plan, feel free to contact us. We're always happy to help customers find their dream homes!