Garages have evolved. They are not just a place to keep your car safe from Mother Nature but they can also include living spaces, bathrooms, and plenty of space for storage.
Many of our garage house plans are meant to be detached from the home and are great as work spaces for a DIY-mechanic while also having plenty of curb appeal.
8. Plan 4564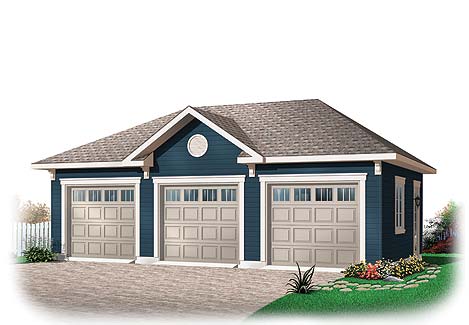 This plan is an attractive and spacious garage that accommodates three cars with ease. An extra door on the rear of the garage allows the middle car to drive straight through instead of backing up.
7. Plan 4204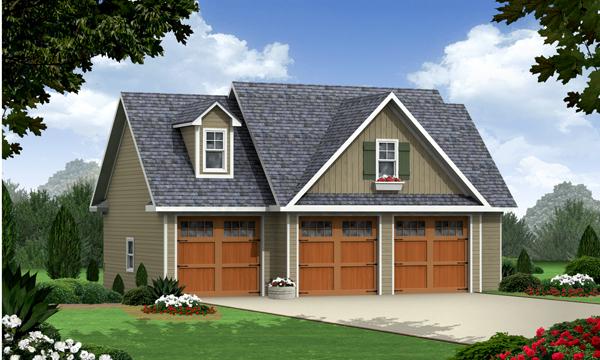 This is a great three-car garage house plan that makes an excellent addition to an existing home or as a stand-alone structure. This garage also includes a large private living space above the garage.
6. Plan 7125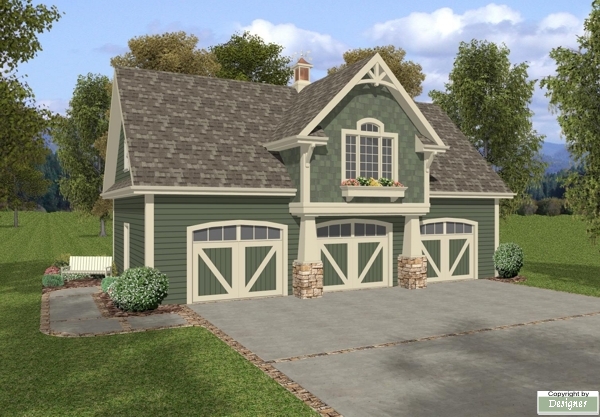 If you like Craftsman styling then you will love Plan 7125. With three garage bays and an efficient living quarters on top of the garage you will have ample space for hobbies, storage, or an office.
5. Plan 1153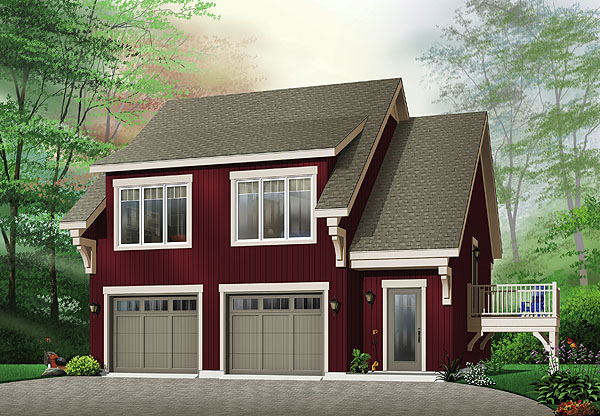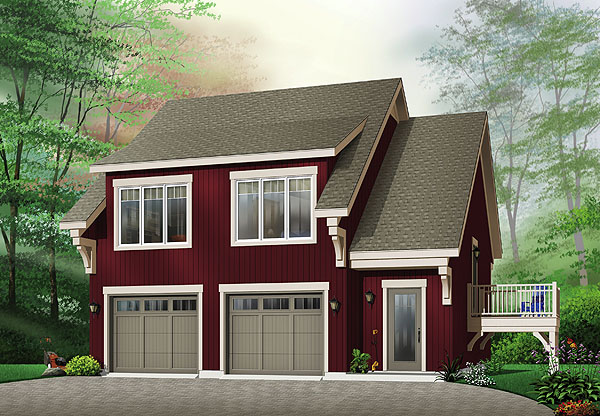 This plan is a great two-car garage house plan with its own two-bedroom apartment accessible by stairway.
4. Plan 3206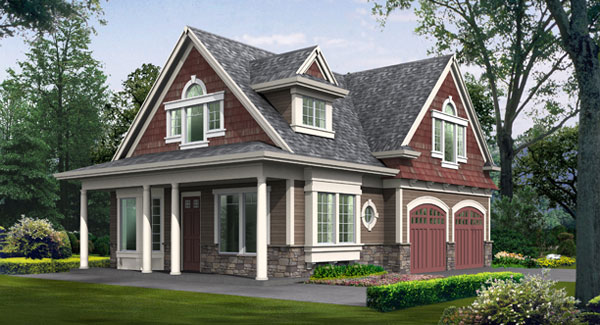 This detached garage with apartment has a flexible layout that makes it ideal for a guest house or a small home. It also has an extra-deep two-car garage with lots of extra storage space.
3. Plan 3203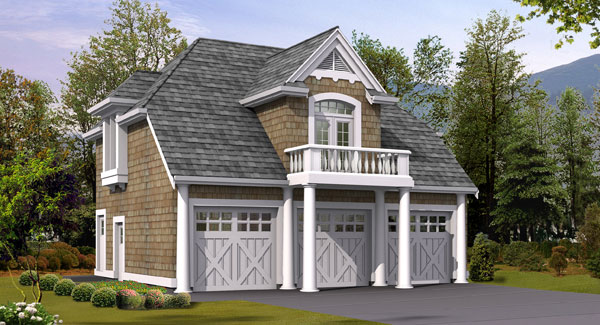 If you need a garage designed for extended family living check out Plan 3203. This large three-car garage is topped with its own one-bedroom apartment that has its own private entrance.
2. Plan 3192
If you like a traditional structure, take a look at Plan 3192. On the first floor you will find a garage with a half bath and on the top a two-bedroom apartment that is great for guests or in-laws.  A screened in balcony and grilling platform will allow the occupants to enjoy the nice weather.
 1. Plan 3209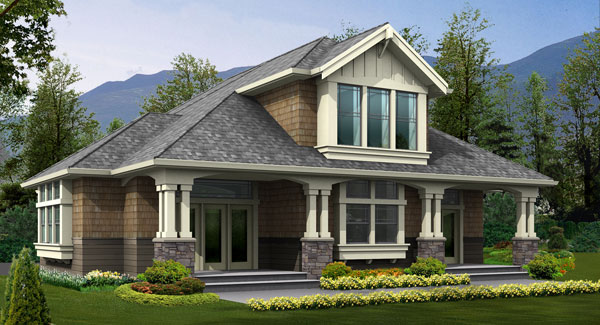 If you have an RV or lots of vehicles Plan 3209 may be just the garage you need. This garage is outfitted with an oversized recreational vehicle bay, alongside a second garage bay and a compact guest apartment.
Do you see your dream garage in this house plan?
Let us know which one you like best by leaving a comment below.