We've all been there. The mail comes and we find that the A/C and heating bill has grown teeth and wants to eat our wallets.
That's where a tiny house plan comes in. Tiny house plans are designed to be heated and cooled efficiently and are particularly ideal if you want to adopt a simple lifestyle. Maybe even one that runs completely off-grid.
10. Plan 1490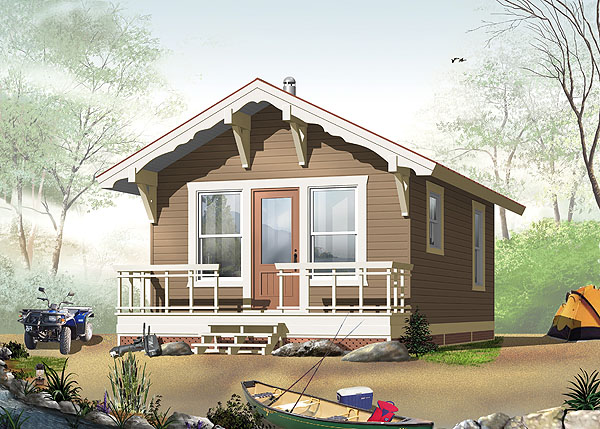 This tiny house plan is a 384 square foot beauty with an open floor plan, one bedroom, and one bathroom.  A beautifully designed porch makes this home ideal for coastal climates.

9. Plan 3162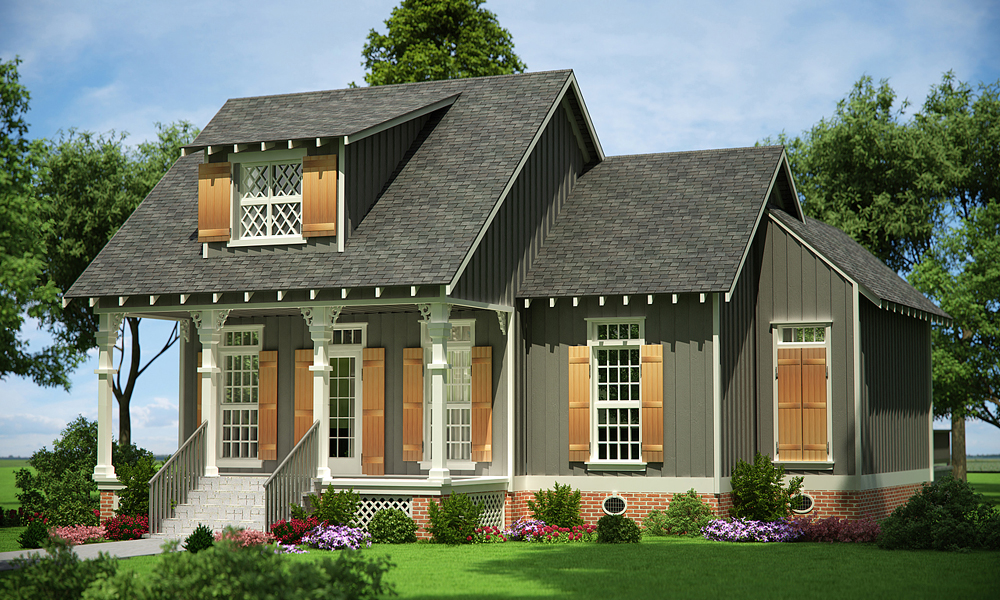 If you want to drastically cut your heating and cooling costs, take a look at Plan 3162. This three bedroom house plan comes in at 975 square feet but through efficient use of space, is still able to offer you a comfortable living environment.
8. Plan 3194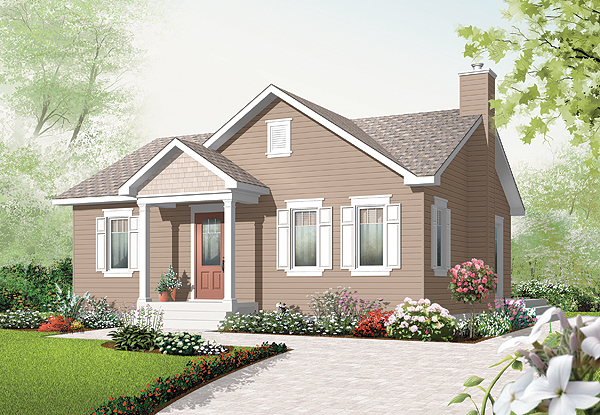 This small home is economical, efficient, and easy to build. One of the biggest surprises in this house plan is the generous walk-in closet.
7. Plan 5923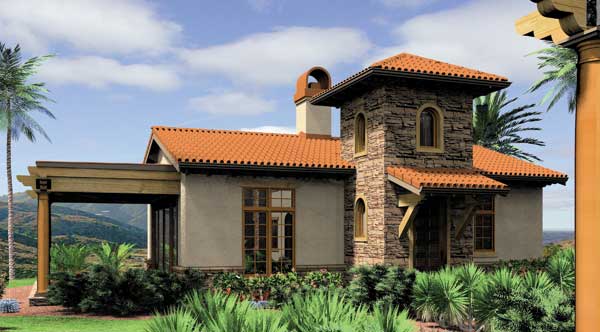 If you prefer a Spanish style exterior, take a look at Plan 5923. There is one bedroom making if perfect for one person or a couple that want to downsize, and has ample living space and a designated area for outdooring living which makes it perfect for coastal climates.
6. Plan 1493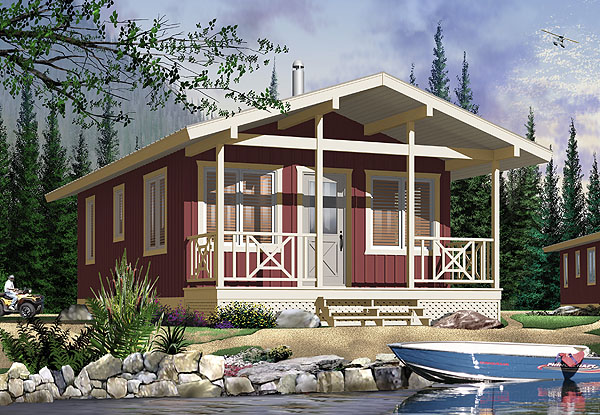 This tiny home is a great beach house for a coastal setting. At 540 square feet it gives the occupant plenty of living space with efficient floor planning.
5. Plan 7687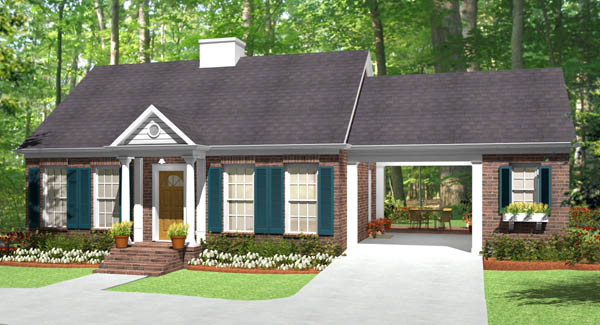 If you want a home with straightforward and affordable design then take a look at Plan 7687. It's stately columns give this house plan a look of permanence outside and inside you will find an open-concept floor that merges the kitchen and living space with two doors that lead to a master bedroom retreat.
4. Plan 4559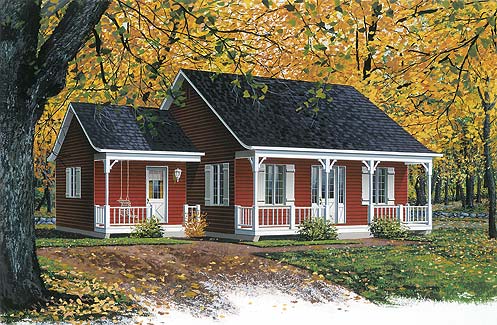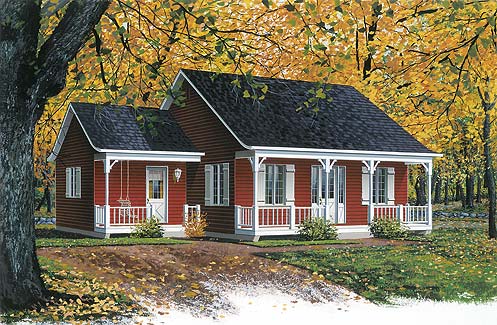 This house is an appealing cottage with lots of curb appeal.  The two front porches give this home a country vibe and the larger of the two porches welcomes guests into a large family room.  This home also features a U-shaped kitchen and dining area with a snack bar.
3. Plan 2487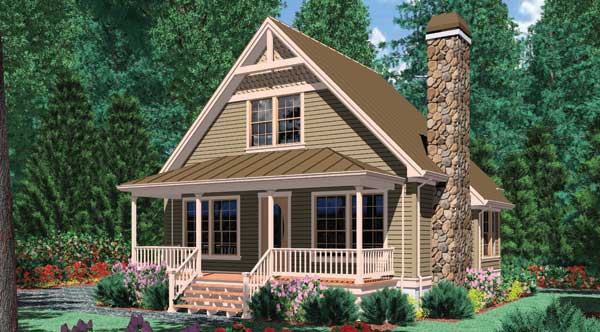 This home makes a great country cottage or a year round abode. You can spend summer afternoons on the porch chatting with friends and cozy winter nights by the fireplace. At only 950 square feet this house plan is extremely affordable and easy for off-the-grid living.
2. Plan 4372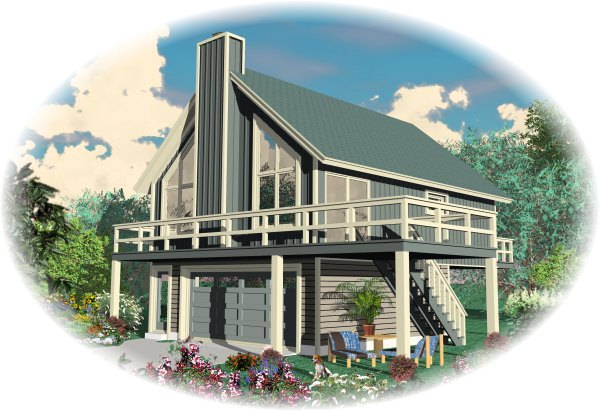 This floor plan really packs a lot into its small footprint. Inside this home you will find two bedrooms, a two-car garage, a deck, fireplace, and vaulted ceilings.
1. Plan 1492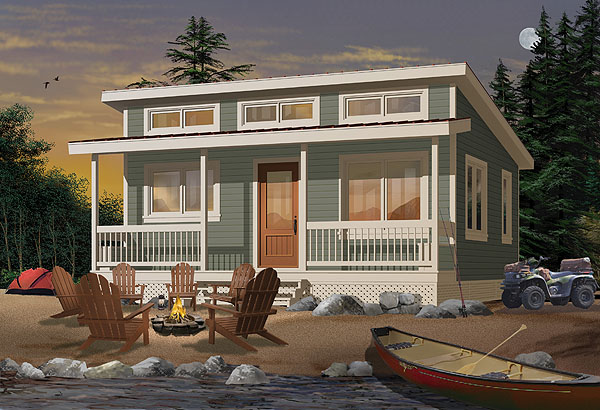 This beach cottage is beautiful and tiny. With 450 feet of living space, this cozy house plan has two bedrooms, a kitchen and dining area and a living area.
Which of these ten tiny house plans are your favorites?
Let us know in the comments below and be sure to check out the entire collection of tiny house plans at Direct from the Designers..