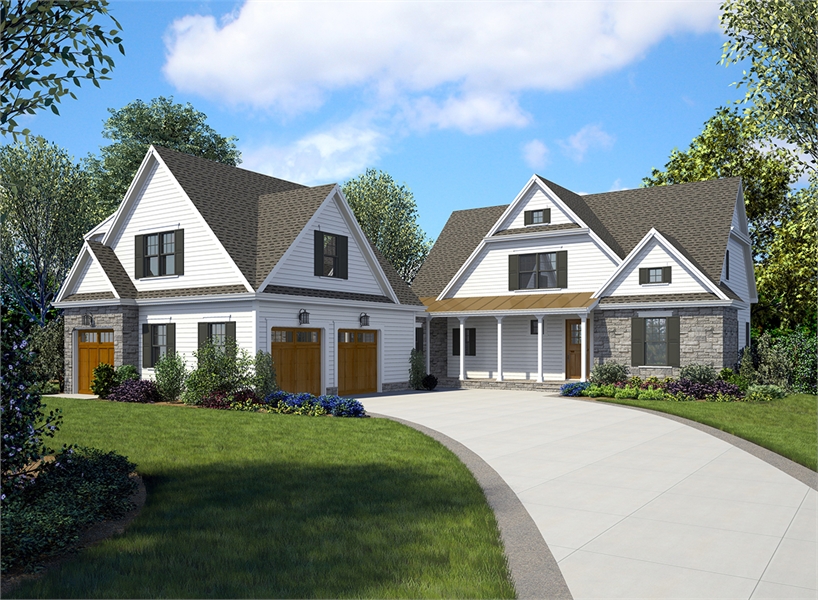 Perfect for folks of all ages and abilities, our accessible house plans answer to a wide array of needs! From basic open-concept designs to those with more specific features that address limited mobility, these homes all have something to appreciate. And with thousands to choose from, Direct From The Designers is your one-stop shop for all things related to dream homes! No matter the style, size, or budget, we can help meet your every desire.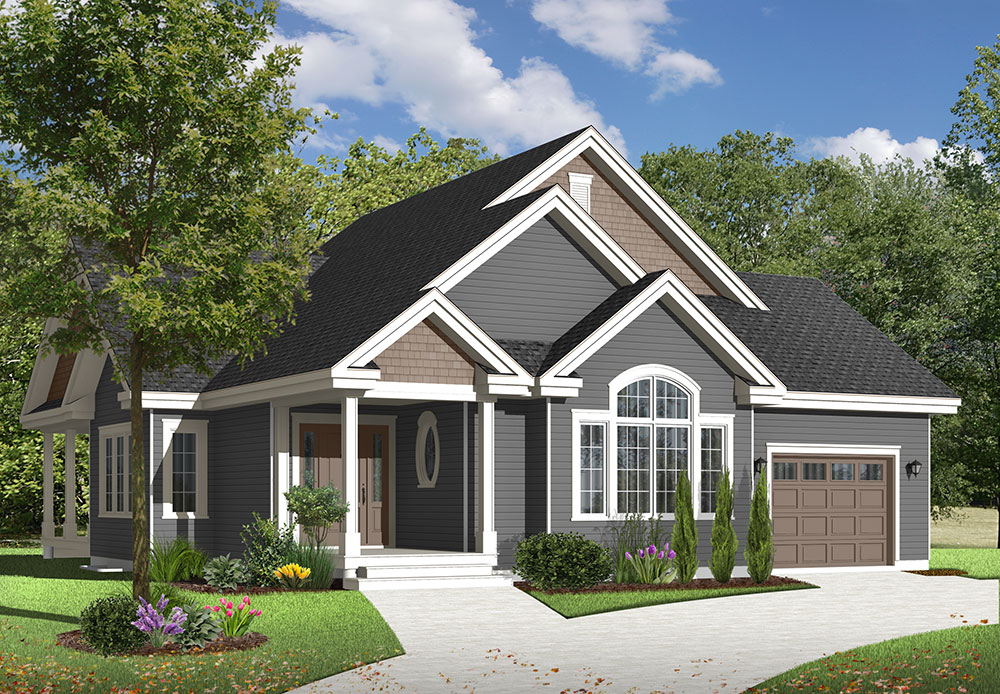 People often associate an "accessible" home with an open floor plan. While that is one aspect of accessibility, it is only the beginning. Depending on your needs and wishes, there's a wide array of additional possibilities at your disposal. For instance, a ranch or single-story layout could be necessary for a wheelchair user. And something as simple as expanding doorways and adding ramps or railways can help increase the home's navigability. Regardless of the request, we can help get it done! Just let us know how we can best help meet your every need.
A Simply Beautiful Ranch
Ranch home plans are some of our most popular. Perfect for new families who want to keep their young children close and eliminate the dangers of stairs to older owners seeking to age in place, these homes are incredibly versatile. And virtually all of them could be modified into accessible house plans with a few considerations! Why is that? Because these designs take all of your common areas and bedrooms, and put them on a single level. Not only is this great for you, but it can accommodate family and friends of all abilities. Everyone can enjoy all that your beautiful home has to offer!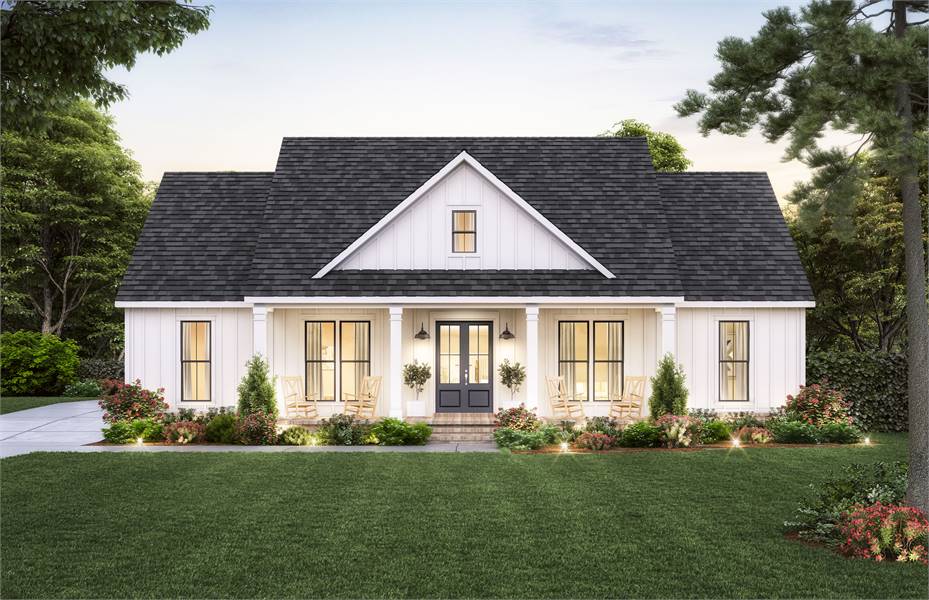 Ranch homes are also some of the most universally desirable. With tons of style and great features, a house plan such as DFD-8859 (above) can give you comfort now while also retaining its value well into the future. To narrow down your search by your exact wants and needs, try our Advanced Search. It allows you to check off what you're looking for, but remember, all our designs can be modified!
Ranches are great for those seeking accessibility in their homes. To get started, here are a few of our best-selling ranch homes to explore. As you can see, they're available in every shape, size, and layout imaginable!
Prioritizing Care-Based Needs
If you or someone who will be living in or frequenting your home has limited mobility, we can help modify the design to accommodate the exact needs involved. We offer free modification estimates, can tackle virtually any challenge, and you'll know the cost before investing. So, maybe you want a patio instead of deck with stairs, or perhaps you'd rather have ramps. You might want room for a walk-in tub for easy bathing, or a kitchen with higher or lower than standard countertops to work with your height. All of these changes and more are totally possible. Accessible house plans can help you avoid expensive retrofitting and upgrades that many other homeowners may find themselves doing years down the road!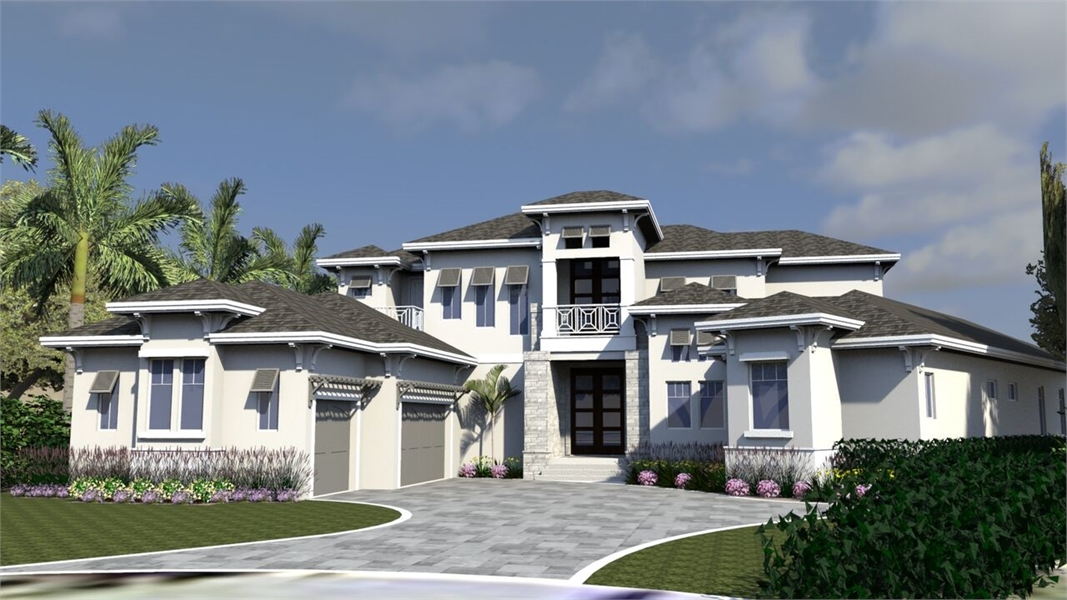 If you don't want a single-story plan but you are still concerned about accessibility, then a plan such as DFD-1769 would be great for you. Notice how it has an elevator that allows easy access to every one of its spaces. Plus, it places the master suite and a guest/in-law suite on the main level to better serve the owners and aging relatives!
Know That You Aren't Alone
If you or a loved one is adjusting to life with a disability, it can feel lonely and overwhelming at times. But it doesn't have to be that way. Rather than struggling to retrofit an existing home that no longer suits your needs, we encourage you to build something tailor-made to address them. These accessible house plans are but a few of the many options we have for you. And with our team of industry-leading experts at your disposal, you are guaranteed the support and advice necessary to build the accessible home of your dreams.