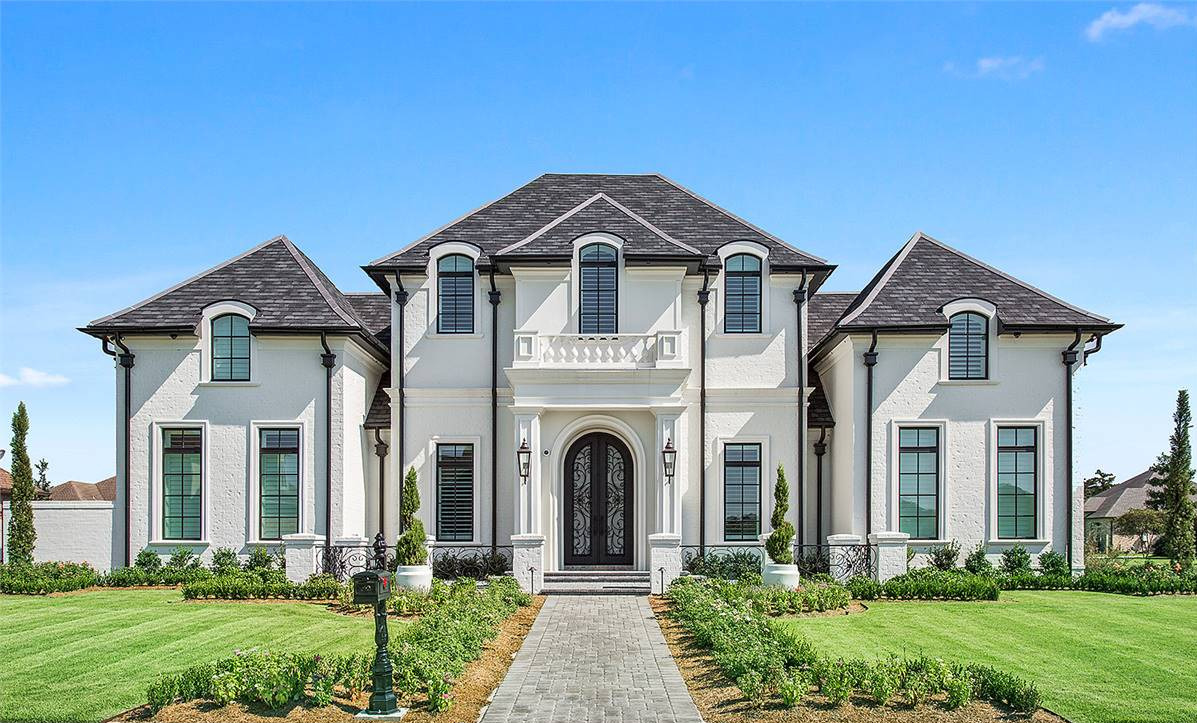 Creating the perfect backyard space is easier than you might think! By breaking it down to a few key considerations, we want to help you make the yard of your dreams. Whether that involves an oasis with a pool and hot tub, a relaxing covered porch, or anything else, Direct from the Designers has you covered with thousands of home plans to choose from. No matter your size, style or budget, we can ensure that your home is 100% made for you and your family. We are here to help you learn how to create the perfect backyard space and so much more, so don't hesitate to reach out!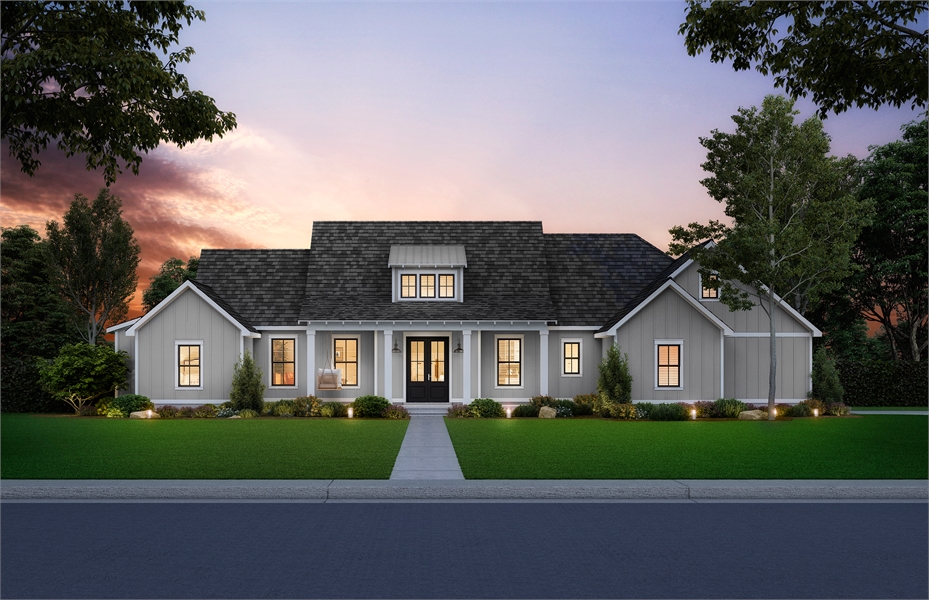 Thanks to our team's unparalleled experience, we can help customize your home inside and out. And yes, that includes outdoor spaces! If you want a good place to start, take a look at our New Home Resources page to see tons of design ideas and product recommendations for every corner of your home. Without further ado, let's get into how to create the perfect backyard space!
Step 1: Survey Your Lot
No two lots are the same. Different features and and topography can play a big role in the outdoor space you design. For starters, it is worth emphasizing that we always recommend you find and purchase your lot before choosing your home plan. While we can modify homes to fit land, it can be expensive and sometimes impossible to modify your lot to fit a home. Knowing the specifics of your space can help us find a home that checks all the boxes and stays in budget.
Once you know your lot and have chosen your home, it's time to see what space you have left. This is where communication with your builder starts to play a huge role. Some want their home placed toward the back of the lot to create a big front yard and a grand entry. Most would rather have extra space in the backyard instead, though! Whatever the case, it's important to communicate these desires to your builder and check things such as setback requirements and drainage regulations to help make the best decisions from the start.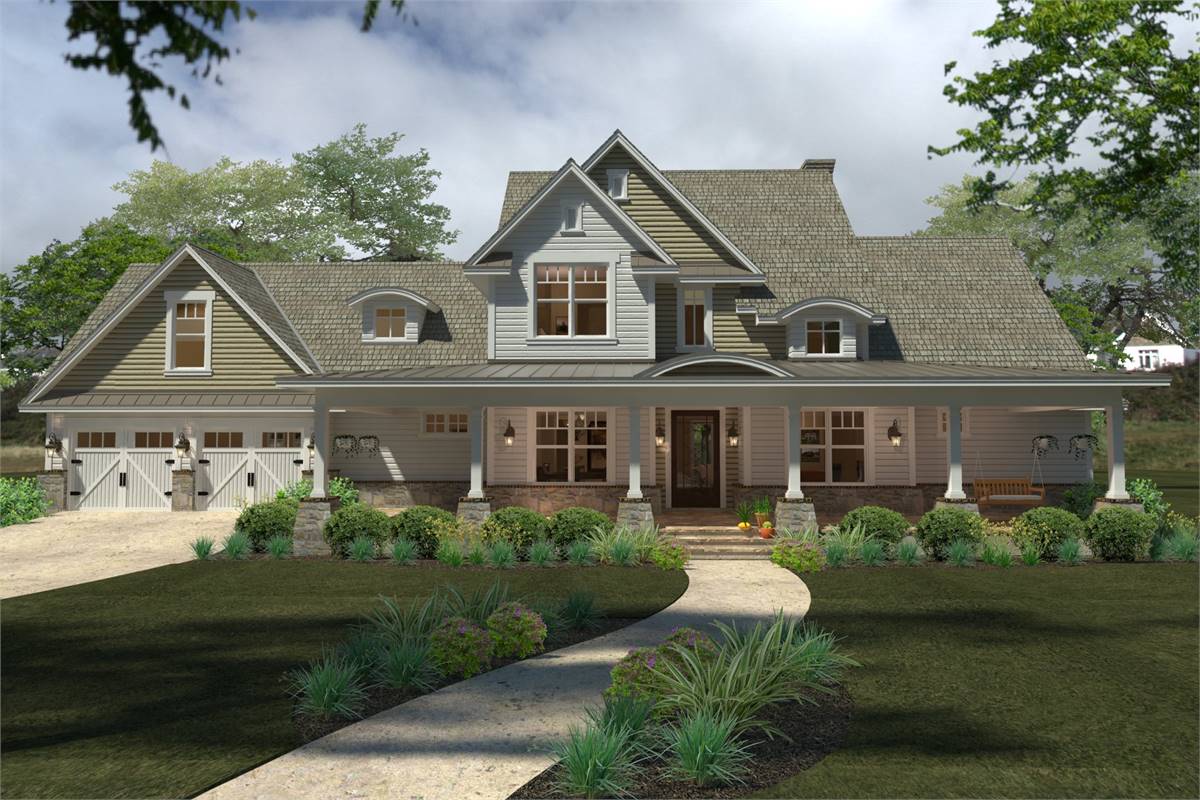 Now that you have all the space figured out, the fun can begin. Knowing the size and shape of your canvas is half the battle. That's why it's the first—and most important—step when learning how to design your backyard.
Step 2: Explore the Possibilities
Once you've figured out your backyard space, dive into the fun stuff—the endless features that can personalize it for you! We love seeing all the creative things homeowners come up with. Rest assured, no request is too 'crazy'! If you can dream it, we can help make it happen.
Before you start dreaming up extravagant gardens and lagoons, let's take a look at some of the more common requests. Our Advanced Search function is a great place to start. You can sort through tons of different outdoor living plans and check off plenty of interior features, too!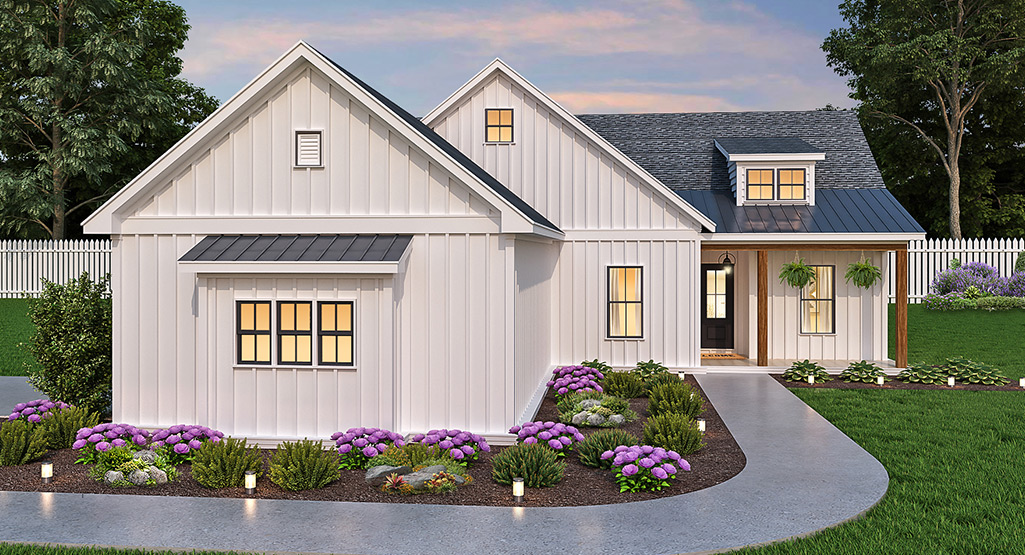 Many people love having a large covered porch. A simple and often affordable addition if your plan doesn't already include one, a covered porch can turn seasonal space into year-round enjoyment. If your budget allows, consider screening in all or part of it to add some protection from bugs and critters.
Outdoor kitchens are also popular. Perfect for creating extra resale value, we've seen outdoor kitchens of all shapes and sizes. From a simple walk-up bar to an all-inclusive grill master station, there are more possibilities than you probably think. Just come up with some ideas, invest in suitable outdoor products, and design a great space for your lifestyle and budget.
The final major feature many homeowners consider when designing the perfect backyard space is a pool. While expensive, a pool can add a ton of value. Think of all the parties and relaxing days you'll have out by your own private oasis! But it's important to consult local regulations to see if there are any limits or special considerations you need to heed. For instance, many waterfront lots in coastal areas have permeable land or unique drainage requirements. Knowing this beforehand can save you a lot of time and energy.
Step 3: Add Landscaping to Complement the Space
A bit of landscaping can make all the difference! You don't need to be a master gardener to enjoy your own luscious lawn or manicured flowers. We recommend working with a professional landscaper or landscape architect who can come up with some options to pair perfectly with your home.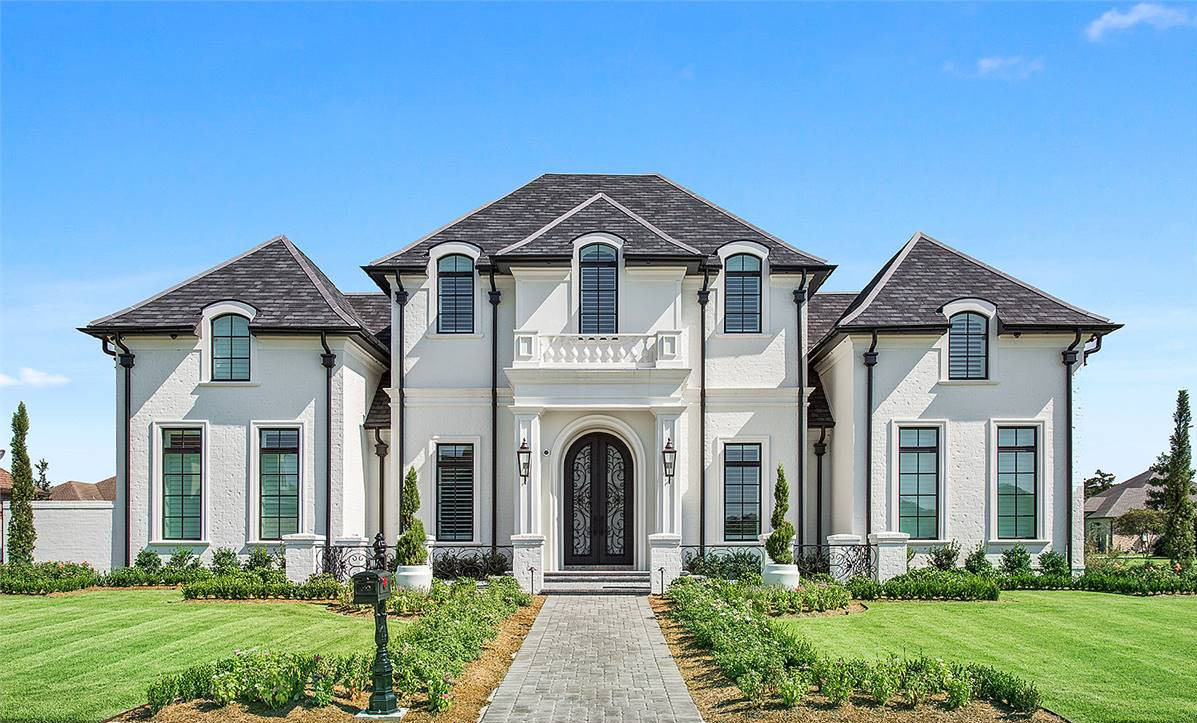 Step 4: Relax and Enjoy!
The whole point of having a great backyard area is getting to relax in it. Once you've made it this far, there's only one thing left—pour yourself a cold drink and head out back to watch the sun set over your beautiful, custom space. It doesn't get any better than that!