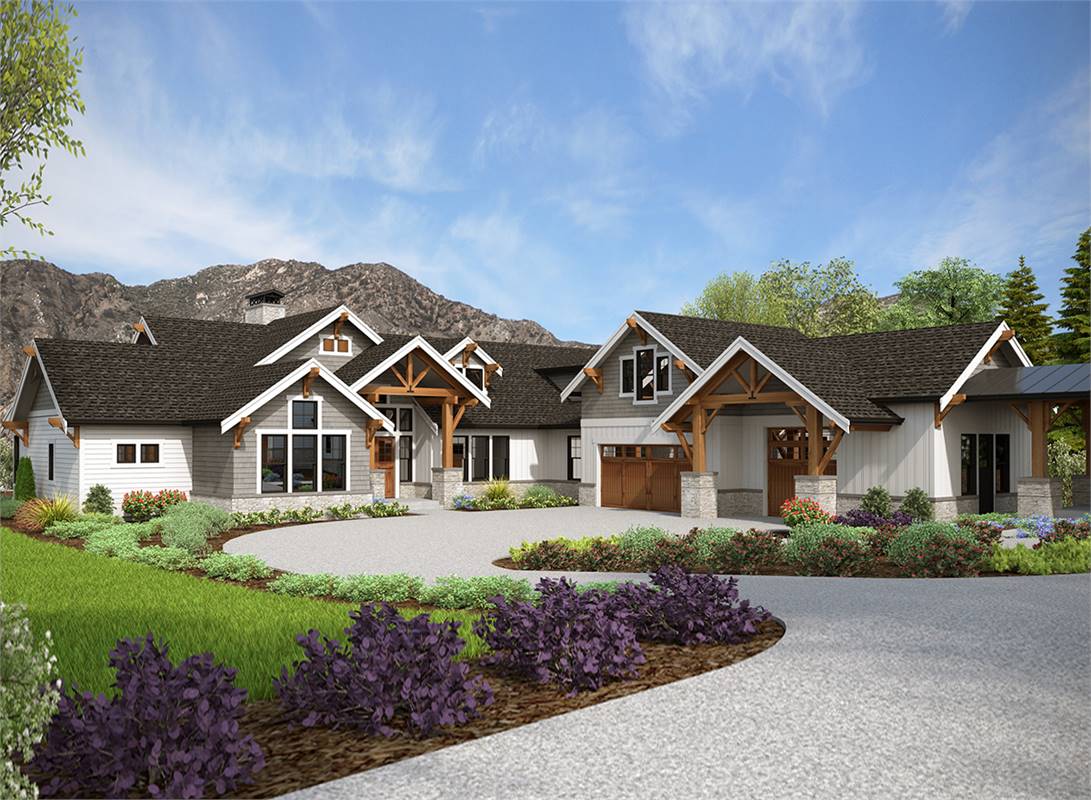 Peaceful solitude with open air and endless views… if this sounds like your dream, check out these homes to build on acreage. Whether your lot is 1 acre or 100, we here at Direct From The Designers have house plans for your consideration. Available in countless sizes,styles and with tons of features, our comprehensive collection of thousands of homes from the best designers has it all. Let us show you how to get the most out of your dream lot with a house plan that embraces it perfectly.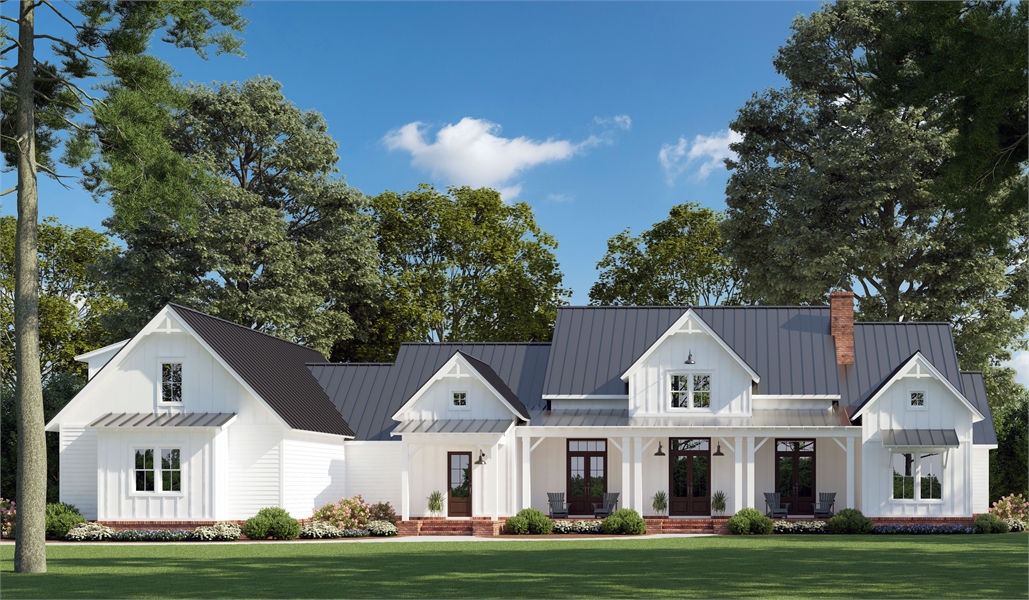 Finding the perfect home plans for our customers is what we do best! If you have any questions or need some help discovering your dream home, let us know. Our team is ready to tackle the journey with you every step of the way!
Soak in the Glorious Views
Regardless of your location, chances are that you are looking at homes to build on acreage because you fell in love with a view. We totally get that and want to help you find a home that highlights your sights 365 days a year! For starters, you'll want a plan with plenty of windows, which are perfect for letting in cozy natural light as well as looking out across your land. And with all those windows, you'll want the assurance of quality and longevity, so make sure to invest wisely!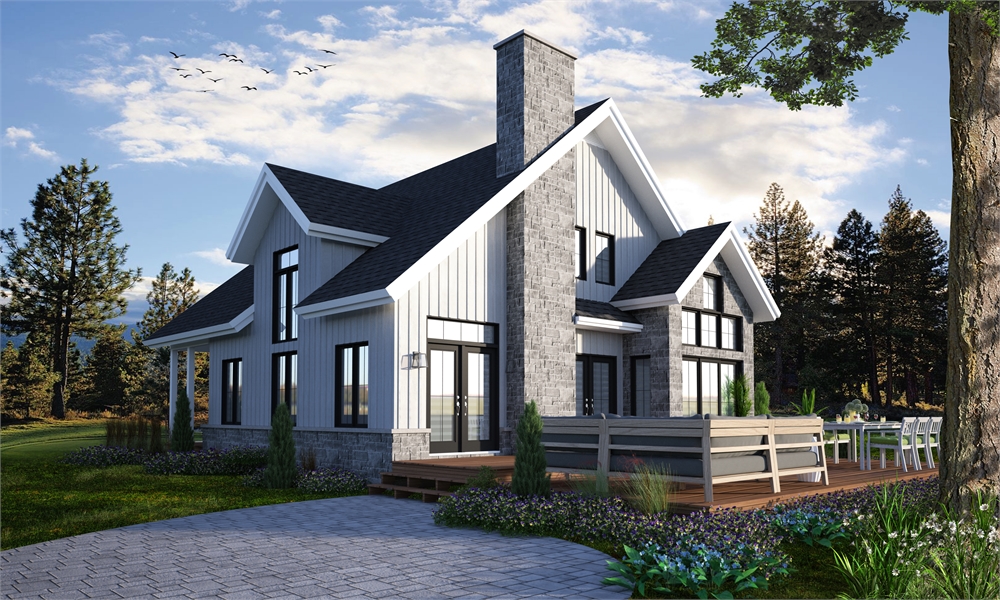 DFD-7378 (above) is a gorgeous modern cottage that is made to embrace a picturesque view. With vaulted ceilings and 2 stories of window-lined walls, you can see your beautiful surroundings throughout the house.
Establishing Family Traditions
Many folks move out to larger, more secluded lots in rural areas because they want to get back to a simpler way of life. Removed from the hustle and bustle of a city or urban area, many homes to build on acreage harken back to times past. From cozy farmhouses to established Craftsman designs, these plans offer timeless style with all the modern features you need. So, escape the stress of a highly populated area and unwind as you become one with nature. After all, that's what your location is perfect for!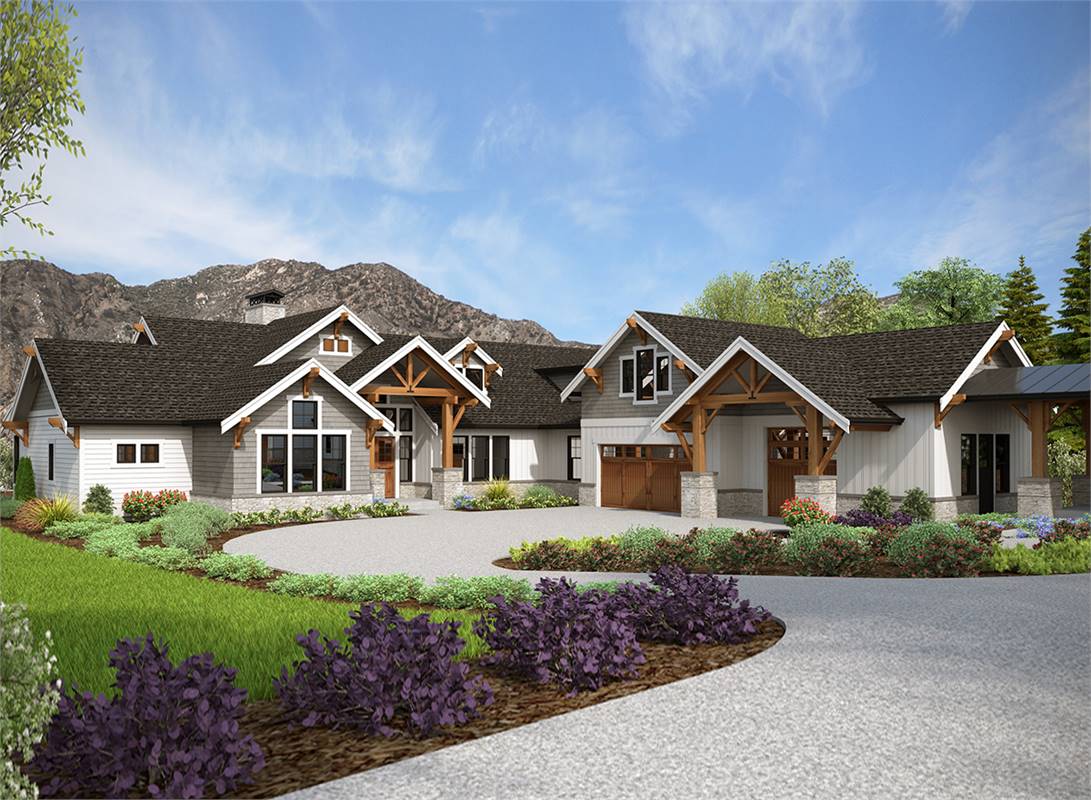 Beyond being perfect for a large lot with plenty of acreage, DFD-1343 (above) has some other neat points. The large fireplace and cozy family room are perfect for bringing everyone together. There's also a billiards room off the foyer, and the second story could easily be fashioned into a guest apartment. From game nights to holidays spent around a roaring fire, there are so many memories to be made within these walls.
More Bang for Your Buck!
Perhaps the greatest thing about building on acreage is the lot itself. Generally more affordable than plots in busy urban areas or subdivided neighborhoods, if you can get land at a good price, that means you can afford more home! This makes it easier to make sure your dream lot is adorned with your dream home, down to the last feature.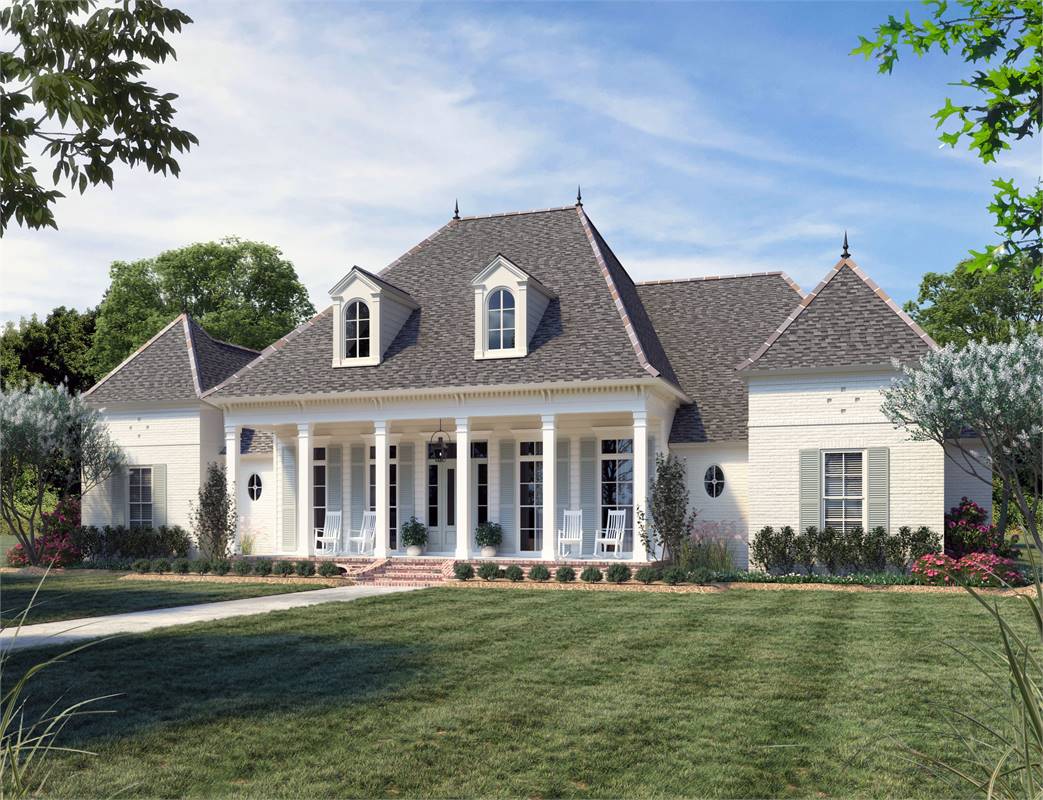 A favorite newer addition to our collection, DFD-1094 is a jaw-dropping home packed full of amazing features. From the 3-car garage, to the chef-inspired gourmet kitchen, to the luxurious vaulted outdoor entertainment area with a fireplace, a grill station, and a bar, this home practically has it all. And with its single-story layout, this design is accessible and open to people of all ages and abilities. Did you notice that it even has a safe room? The real question is, what doesn't this home have?
This is just a preview of the homes we offer, so head on over to Direct From The Designers to see more. We are confident that we have designs to suit everybody, so let's find you some perfect homes to build on acreage to choose from!