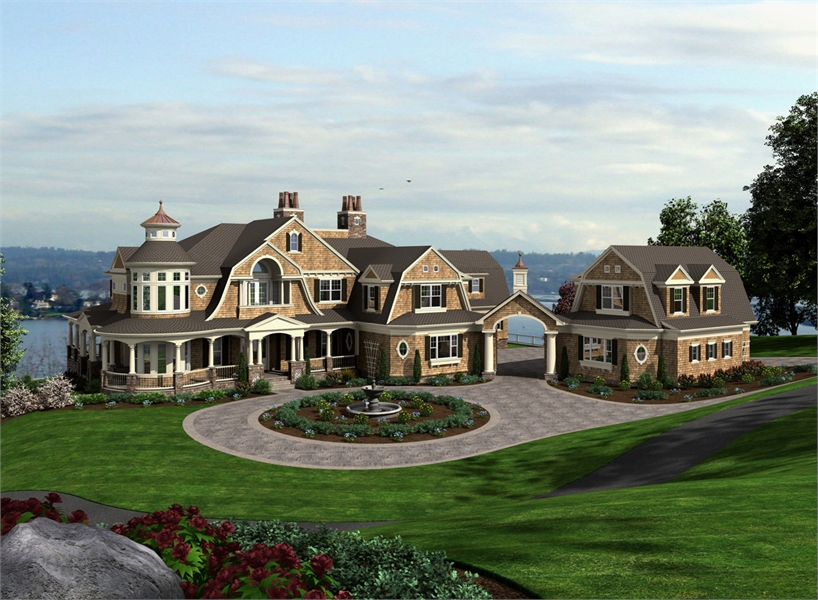 Sand in your toes, sun rays beating down, cool water splashing nearby… If this sounds like heaven to you, then check out these beautiful beach house plans! There is something magically refreshing about time spent by the ocean. Whether you are looking to live there full time or simply have a vacation home, we have you covered!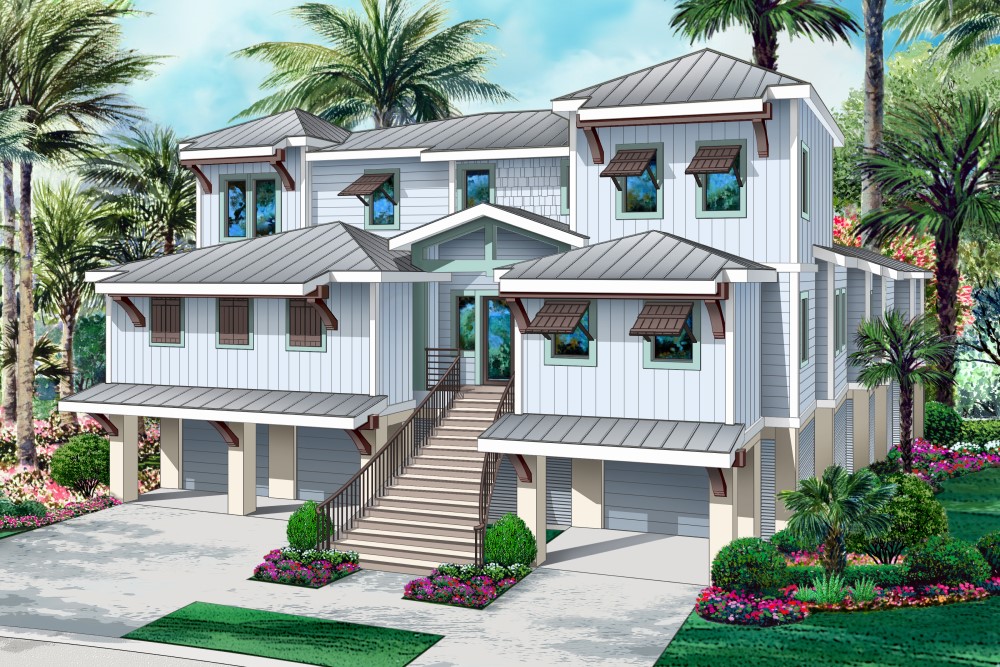 With our thousands of unique home designs to choose from, Direct From The Designers is your go-to place for house plans. And there is a special place in our hearts for beautiful beach house plans. We offer options suitable for every different beach and location across the country. While they might differ in looks, they are each uniquely ready to help you unwind, relax, and take in the sights and sounds!
As you look through these special beach-ready designs, feel free to let us know if you have any questions. We are always ready to help make a home-building dream come true.
Classic Cottages for a Northeastern Beach
From Martha's Vineyard to the Hamptons, the beaches of New England and the greater Northeast area are some of the most famous. Home to some of the world's wealthiest and most storied families, it's no wonder that these areas are so desirable. If you want to build your dream ocean getaway in this part of the country, then we have the perfect plans for you!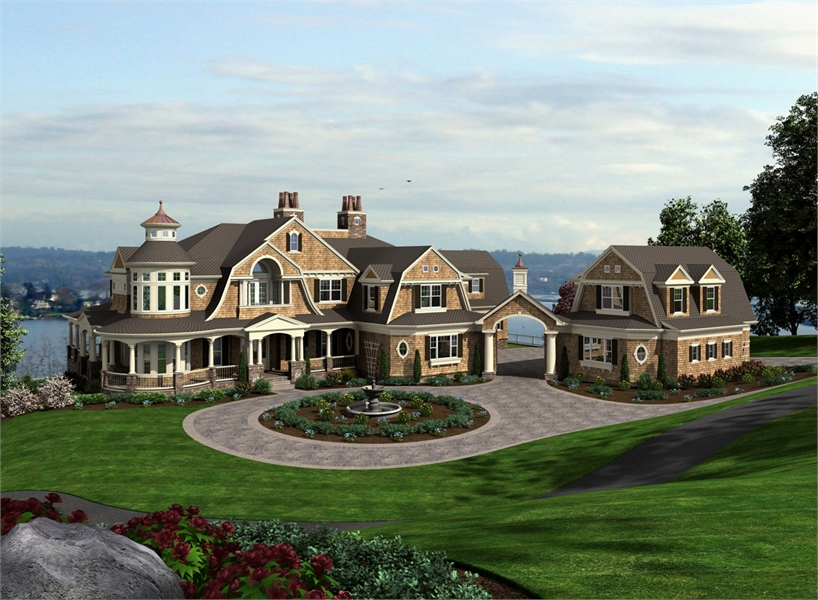 The most iconic style home you will see along these coastlines is the Cape Cod. Timeless features and tons of character define these undeniably beautiful beach homes. They have subtle yet distinctive finishes like wood shingle roofing and siding along with classic windows and roofline shapes. And no matter their size, they are some of the most cozy plans available!
Beachfront Dreams in the Southeast
Perhaps home to the most popular beaches, the Southeastern part of the country also features beautiful beach houses. Unlike New England beaches, these areas and the plans for them often vary quite widely. For instance, some North Carolina coastal homes have to be built on stilts to help mitigate high tides and potential flooding. Other beaches might have dunes that mean you should invest in an inverted or reverse floor plan so your views aren't obscured.
We encourage you to talk with your builder and/or one of our designers to figure out what is best for your chosen area. Remember, we can easily customize any design to fit your requirements, but it's important to do your research and understand these things before investing your time and money! Whatever your goals, our team is here for you every step of the journey.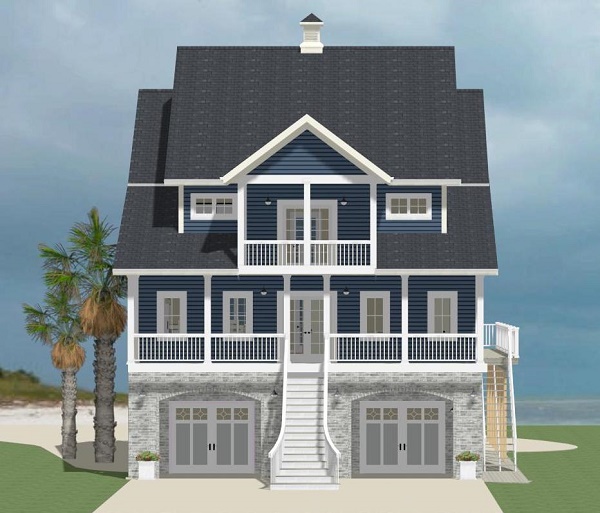 Getting Creative on the West Coast
On the opposite side of the country sits another array of amazing beaches and beautiful beach homes to choose from. Especially seen in California, the West Coast is known for its relaxed and carefree feel. From surfing to sunbathing, these beaches are known worldwide for being trendy, relaxing, and fun. And keeping with that theme, their beach home designs are unique and creative, too!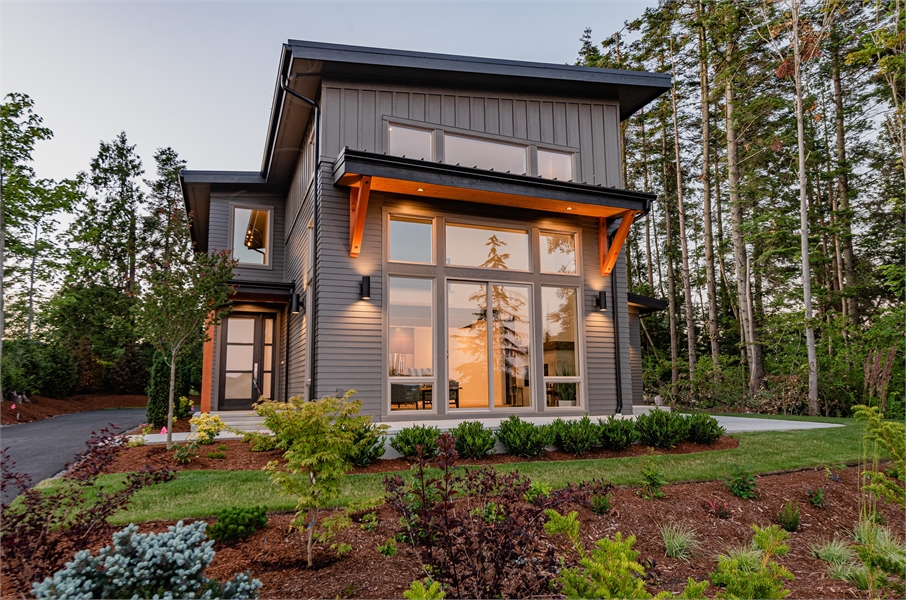 A West Coast beach would be the perfect place to consider a modern or contemporary build. While a lot of East Coast beaches feature more traditional styles, the West likes to buck that norm. Wherever you look in these areas, you are bound to find homes that are bold and striking. If a plan such as DFD-7249 (above) looks like something you'd like, then check out our full collection of uniquely modern and beach-ready homes!
No matter your style or location, we can help you find the most beautiful beach home for your budget. Consider Direct From The Designers your one-stop shop for all your home buying needs!