Decorating your home for the fall months can be both an enjoyable time spent with family and relatively inexpensive. There are plenty of great things about this particular time of year like the return of cooler temperatures (gather round the fireplace), fall colors and nature changing before our eyes (take in the gorgeous foliage).
Adding fall touches of décor to the interior and exterior of home will help you transition into a new and exciting season of holidays and family traditions.
Here are some great ideas and tips to decorate your home for the fall from the leading designers and architects of American's most popular house plans:
Dress Up Your Porch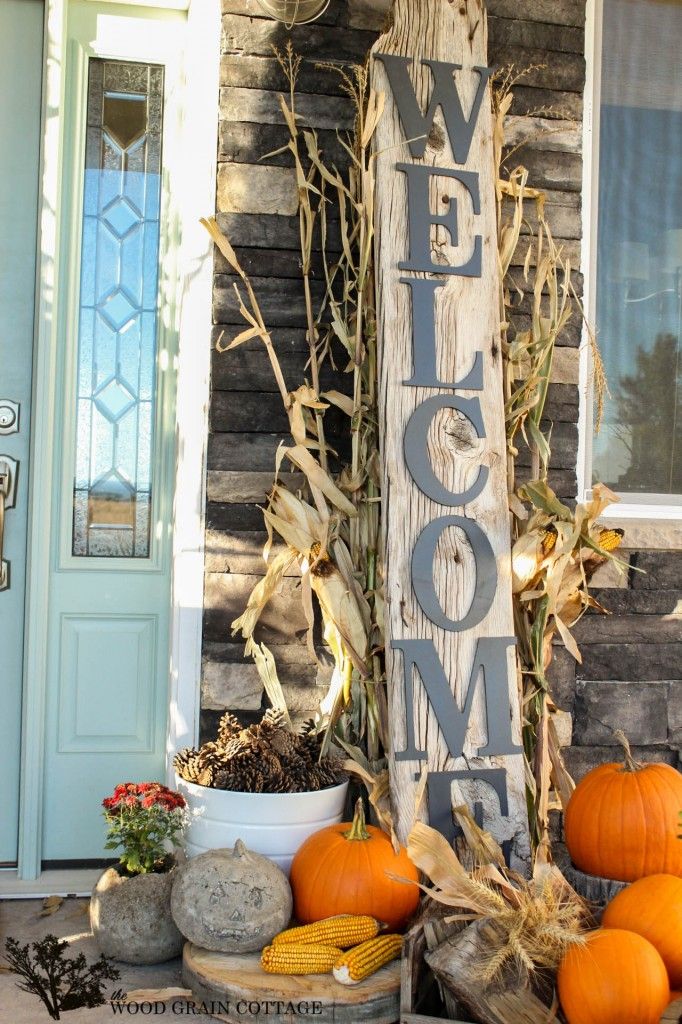 Source
You can easily give your front porch and entry fall inspiration by wrapping corn stalks, raffia or straw around your columns and railings. You can easily add rich colors to this theme by adding thick ribbons and placing mums on your front steps. If you have children, don't forget the pumpkins.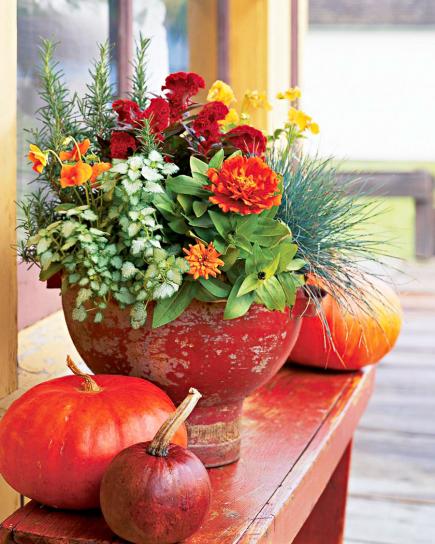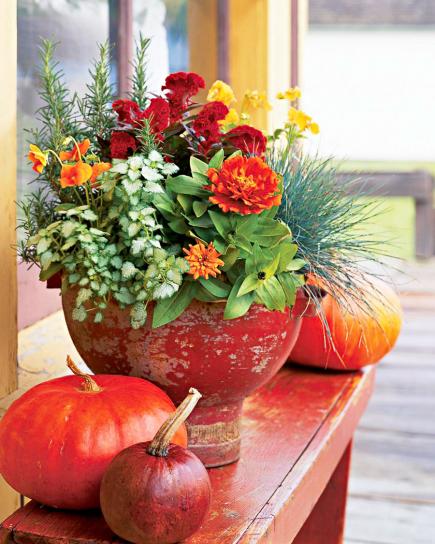 Source
Pumpkins not only symbolize Halloween but fall harvest. The best thing about using pumpkins to decorate your porch or entryway is that you can turn them into Jack-o-lanterns for Halloween night, while snacking on homemade pumpkin seeds.
Light Up Your Home's Exterior
Luminaries are not just for the winter holiday season, they are perfect for fall too as the sun starts to set earlier in the afternoon. Try some harvest string lights in fall colors, Maple leaf garland string lights and of course there's a wide selection of Halloween themed lights. Battery powered candles placed inside paper bags with sand in the bottom, makes perfect luminaries for your walkway and front stairs.
Nature-inspired Door Wreath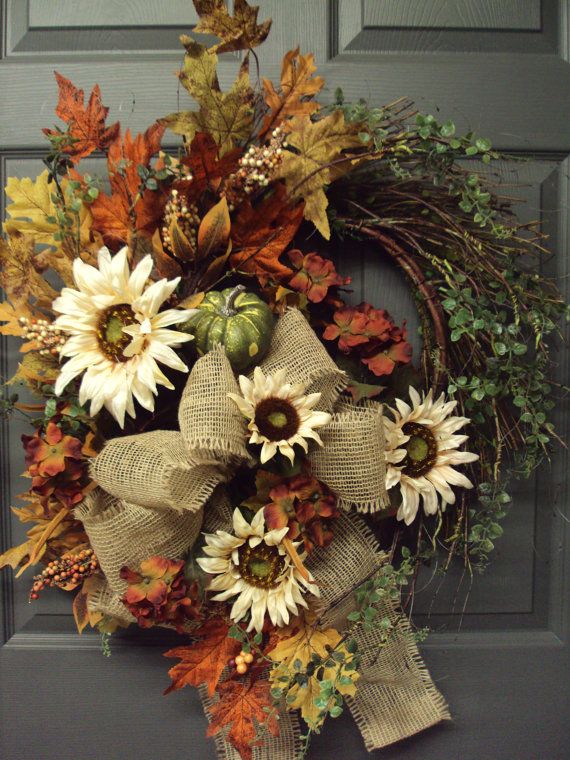 Source
Welcome visitors with a beautiful autumn wreath at your front entry door. You can use simple grapevine wreaths, which are gorgeous on their own. If you prefer more adornment consider adding pinecones, leaves, berries and corn husks to your wreath. If you have a lot of windows that face the front of your home, consider hanging similar wreaths from these windows as well.
Roll Out the Welcome Mat
Accent your front entry with a fall themed doormat. Whether you're searching for a harvest, football, school or any other fall theme, there's a bounty of options to choose from. To help with visitors tracking in the elements, you should consider both an outdoor doormat and an indoor entrance mat.
Use Your Fireplace Mantel to Showcase Seasonal Décor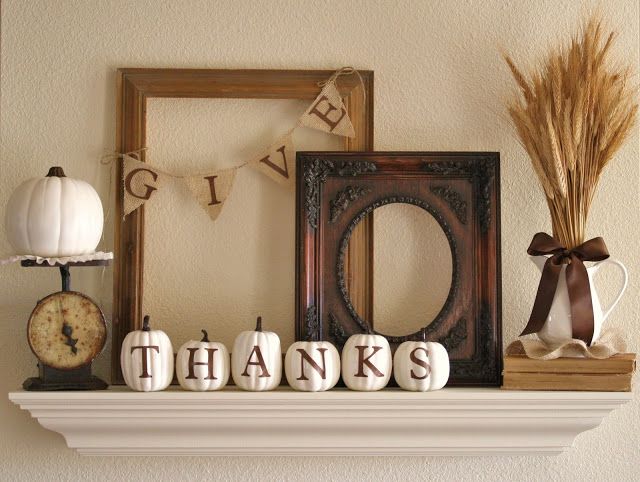 Source
Your fireplace mantel is a great place to showcase your seasonal décor. Simply by taking a walk in the woods or your own backyard you can find a treasure chest of pinecones, dried leaves, cattails and red berries to create a simple decoration.
Adding small pumpkins, gourds, dried arrangements and rich colored candles will add appeal to your mantel. Candles will not only provide ambiance, but also bring the aroma of fall into your home with the scents of apple, cinnamon and pumpkin.
Create cozy sitting areas
As the cooler temperatures begin, you'll want to bring out the colorful throw blankets and cozy pillows so you can cuddle up with a good book or movie. There are so many variations in pillow and throw sizes, styles, prints and textures that you can give your living room a whole new look for the fall.
Which of these fall decorating ideas will you be implementing in your home?
Let us know in the comments below.