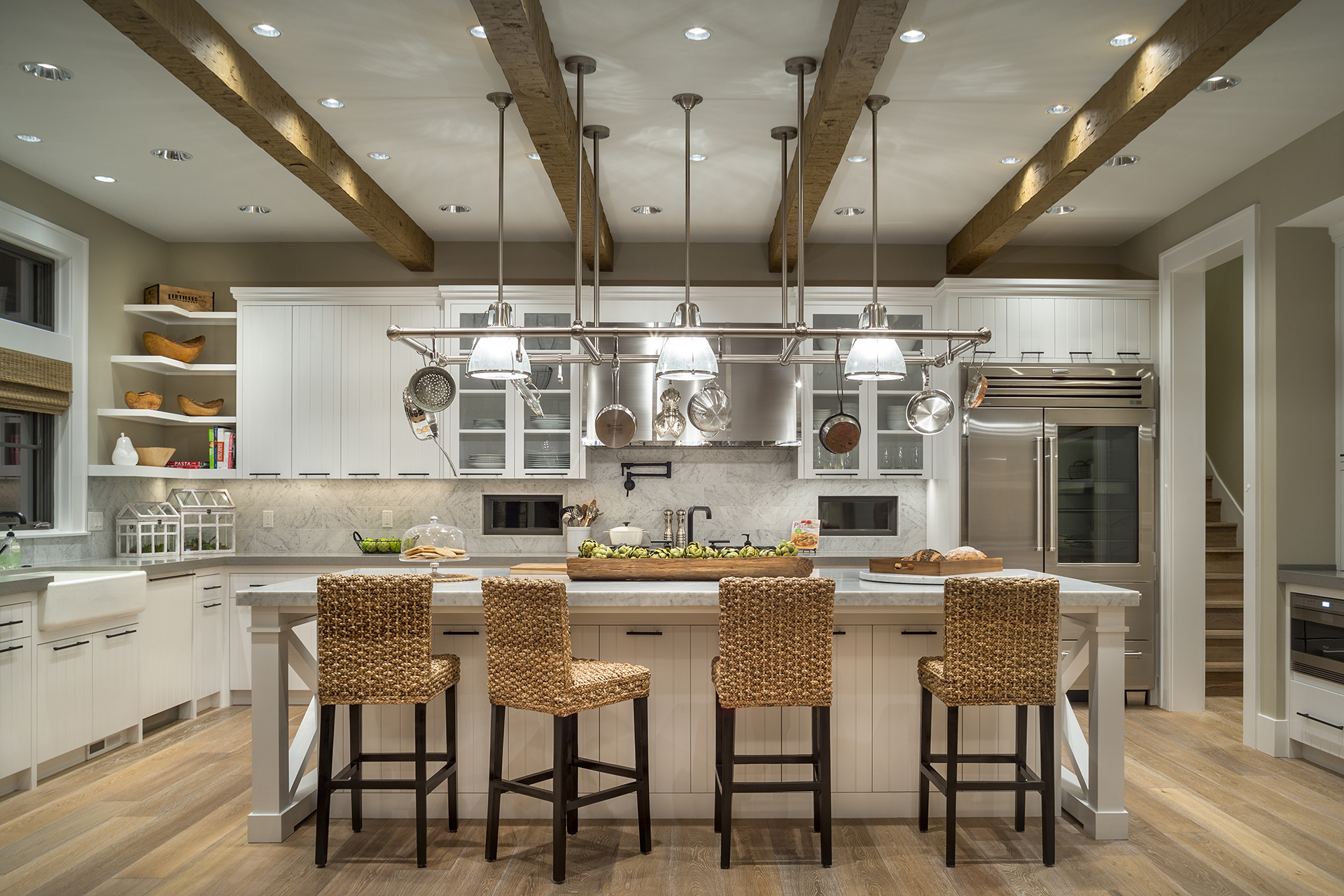 Open floor plan key ingredient to great kitchen designs
Preparing a big dinner for family and friends is an important part of any special event, especially during the holidays. Direct from the Designers' believe that the best kitchen designs are part of an open and flexible living space.
Most consumers shopping for new house plans prefer not to have a  secluded formal dining room that eats up potential living space. By having the kitchen, dining and great room share an open space you can have a casual dining area or breakfast nook for daily eating and the flexibility to bring out a large table for formal dining or set up a buffet.
You'll find almost all house plans over 1,500 s.f. incorporate some kind of kitchen island to separate the space between cooking and entertaining. Even a small island is appreciated for prepping and cutting food.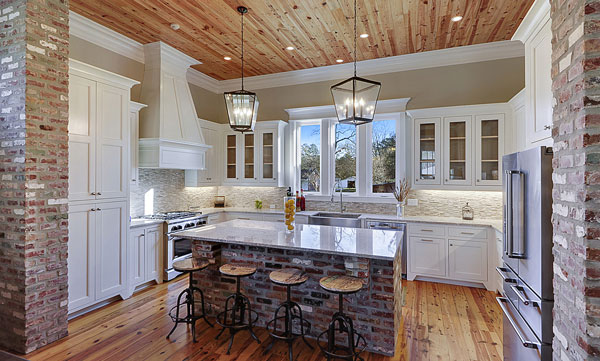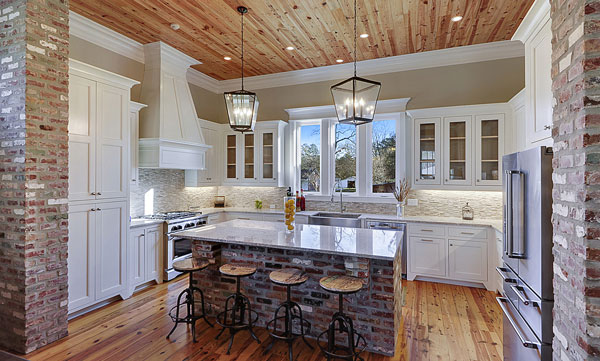 House Plan 9772 features a fabulous kitchen design with plenty of cabinetry and workspace. The island offers seating and well needed counter space when preparing for a large dinner.
When it comes to designing your kitchen, remember that functionality is the key ingredient. You can always spice up the decor. A kitchen should be well laid out with enough space to navigate from prepping to cooking to cleaning. There can never be enough cabinets, so be sure to have a large walk-in pantry. You'll feel the limitations and frustration of a poorly designed kitchen when you're trying to plan a holiday dinner or large party. Think of the future, because a well designed kitchen makes a great selling point to any home regardless of the size.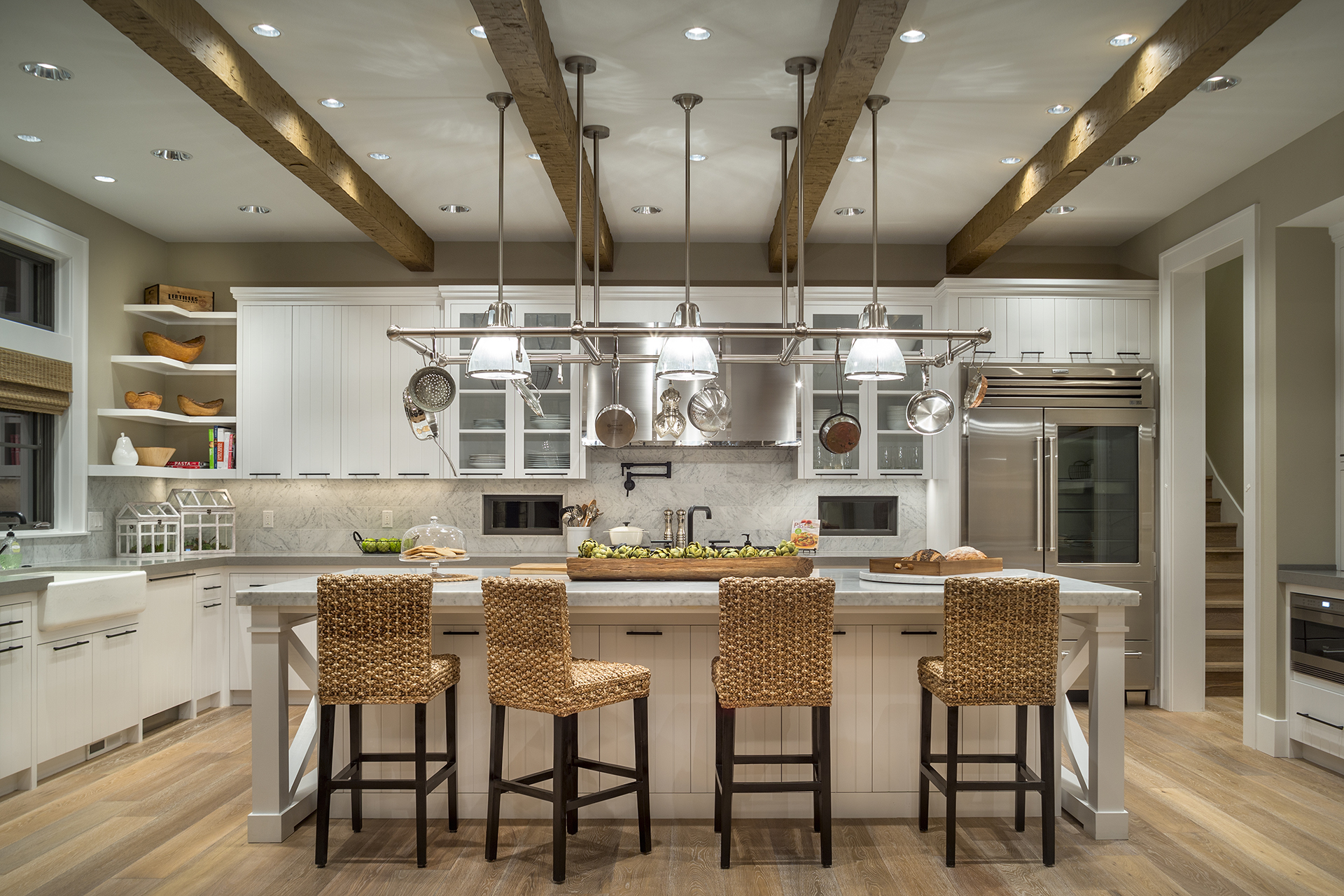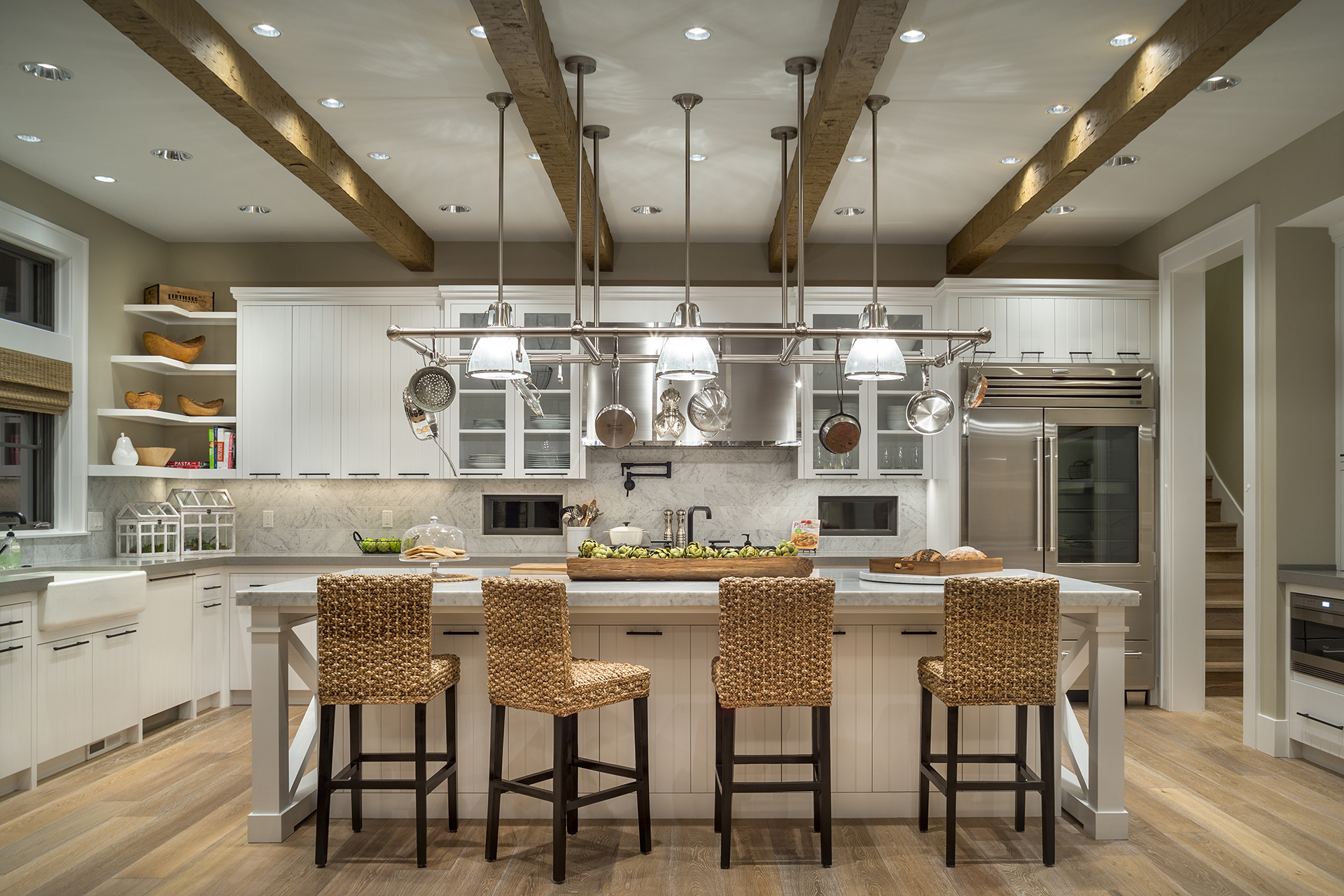 This large kitchen floor plan features everything a serious chef would need. Enjoy 26 photographs of House Plan 5202.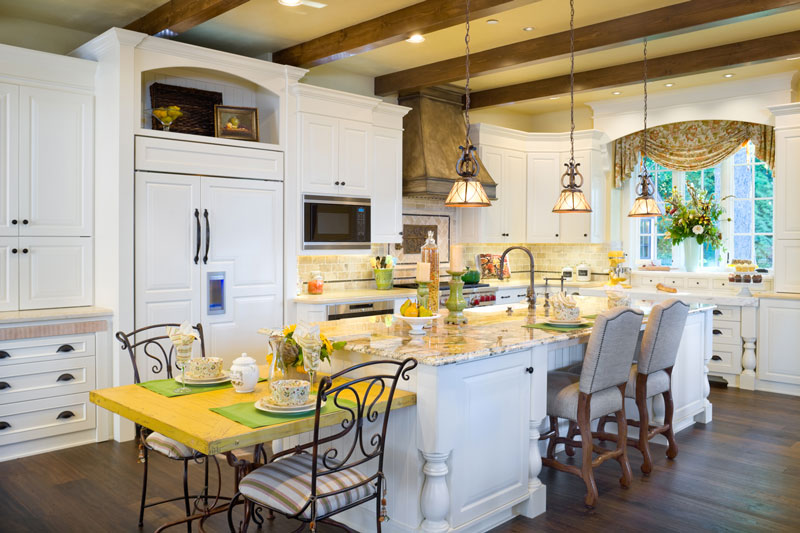 White cabinets and rich wood floors add to the luxury appeal of this kitchen design from House Plan 4912 which overlooks the great room and outdoor living area. Just behind the large pantry is a formal dining space with ample seating for a large holiday gathering.
Get inspired by our collection of fabulous kitchen floor plans.