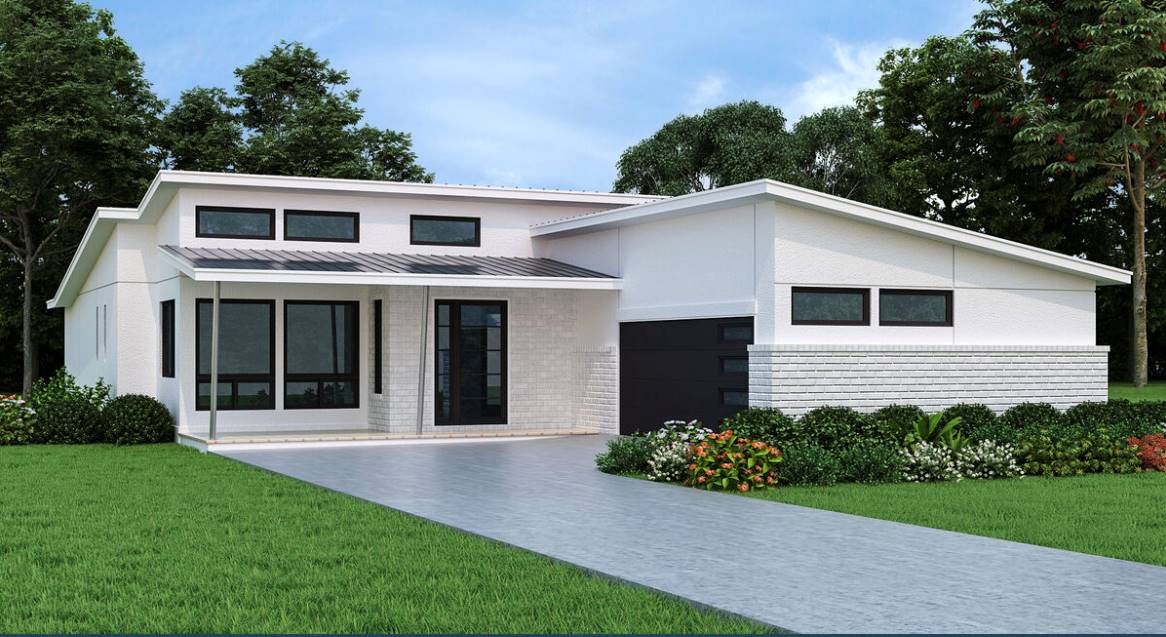 Since 2020, the cost of building a new home has increased due to sudden increased demand for materials and labor. Why? People who lived in areas with greater population density suddenly wanted their own space, and that put a squeeze on the builders and supply chains. Many aspiring homeowners who planned to build had to rethink their timelines, wants, and needs. Now that demand has calmed down, you may want to start planning again. If you want to keep costs down, we have plenty of home plans for simple living for your consideration.
Stylish, efficient, affordable, and easily maintained—the buzzword for 2023 is simplicity. People want to enjoy their homes. They have an eye for timeless design. Simple front views with clean lines are extremely popular. And gone are the days of homeowners willing to spend weekends performing upkeep. Modern families keep coming back to straightforward homes like these—all available from Direct from the Designers!
Laid-Back Country-Style Homes
We have all sorts of country homes with traditional and contemporary features. This exceptionally popular category includes tons of affordable, midsize, and luxury options, all of which you'll find in simple packages.

Looking for some inspiration? DFD-8587 features a comfortable 2,405 square feet with 3 bedrooms, 2 ½ bathrooms, and a 2-car garage. This home maintains a simple aesthetic inside and out that makes it a customer-favorite for families. Make sure to notice the office and bonus over the garage that add some flexibility to the design.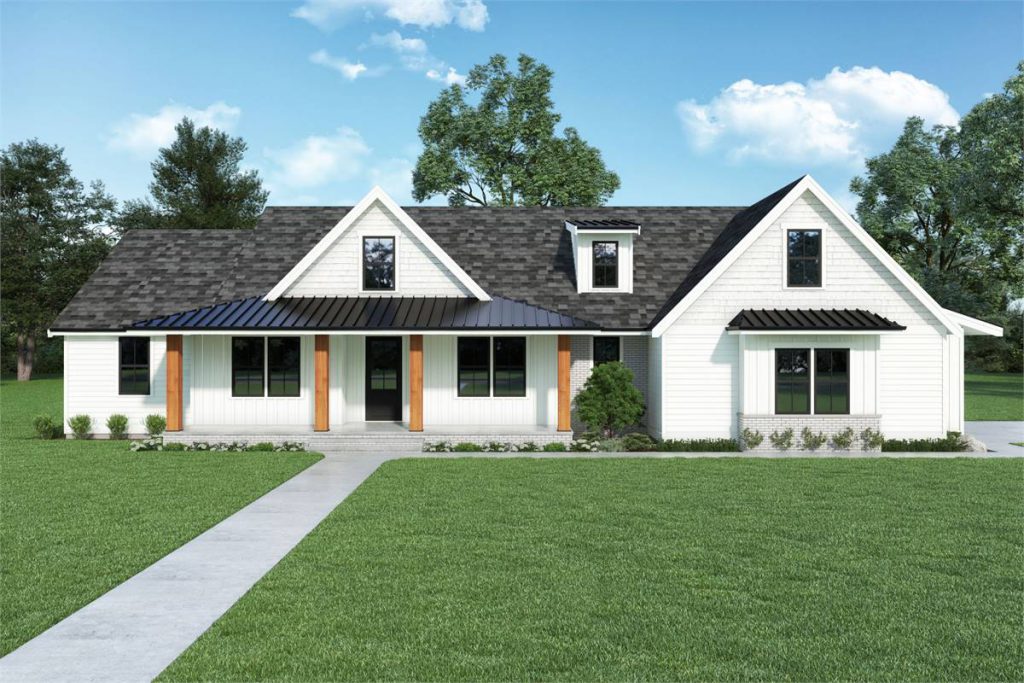 Neat Modern Home Designs
Many people think modern homes must be super bold and grand. Not the case! Stick to classic modern homes like those first popular in the late 1940s and you'll fall in love with their stylish simplicity.
Another 3 bedroom, 2 ½ bathroom home, DFD-9980 packs its spaces into a 1,875-square-foot layout with mid-century modern flair. Its clean shed rooflines and a partial brick exterior make maintenance a breeze. The bright and airy, open feel inside make this home a popular choice.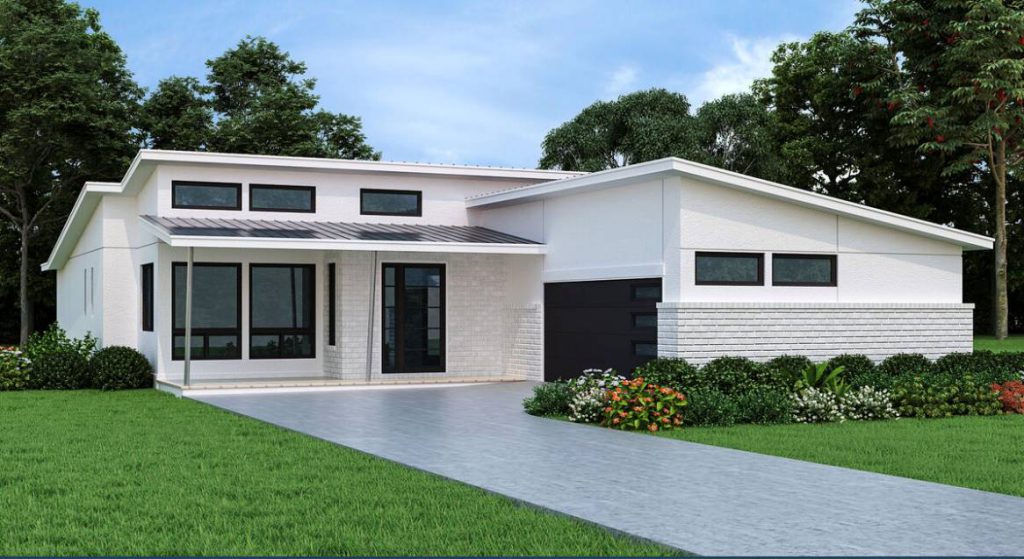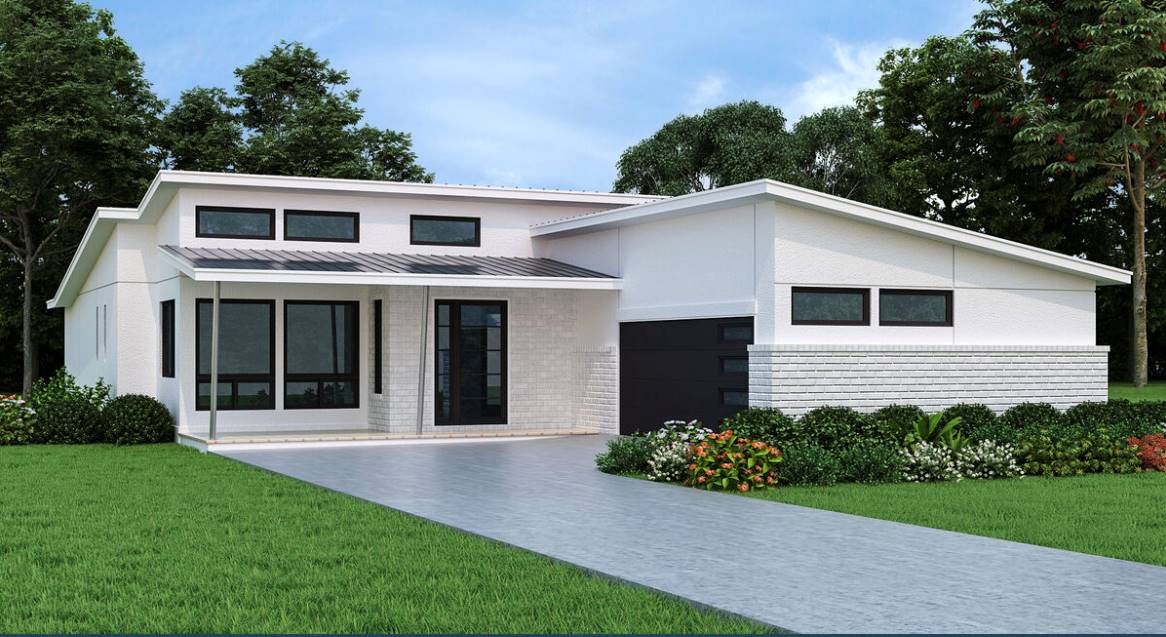 Cottage Home Plans for Simple Living
Have traditional architectural tastes instead? Our cottage homes impress with classic exteriors and your choice of interior style. Whether you keep it formal or opt for an open layout, you'll find plenty to appreciate.
DFD- 6532 is a charming cottage perfect for first-time owners and those who want to downsize yet still have room for the grandkids. This 1-story, 3-bedroom, and 2-bath design has a split-bedroom layout that helps make the most of its 1,531 square feet. It's functional, spacious, and offers elevated style with vaulted ceilings despite its modest facade.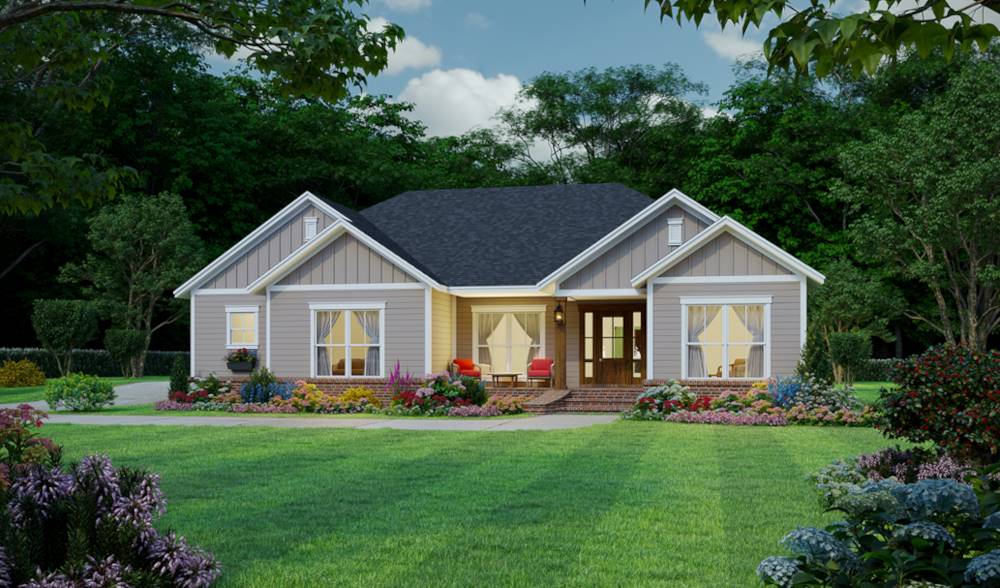 Charming and beautiful, each of these homes brings out the best in what "simplicity" has to offer. If you have any trouble finding the perfect simple home for your needs, don't hesitate to reach out to our experienced home plan advisers for assistance!