Movie night! Those two words evoke images of a fun evening with the entire family. And where else to make the magic happen than in your own home theater? In the not-so-recent past, only the larger upscale homes had home theaters. Since the pandemic, parents have had to come up with ways to keep their children entertained, yet safe. A movie night is a great way to do this. Popcorn, snacks, and the kids pick the movie. But comfort is also key to the success of the evening. Although there are still dedicated home theaters, spaces within the home are now being utilized as multi-purpose rooms. Check out the below images for both traditional home theaters and multi-purpose spaces for your family to enjoy.
Take a peek at DFD-6667, a beautiful home with a spacious, relaxing game room. The large windows allow natural light to flood the room making it feel inviting and comfortable. Movies and board games are the name of the game in this room. And there is even enough room for a lively game of charades.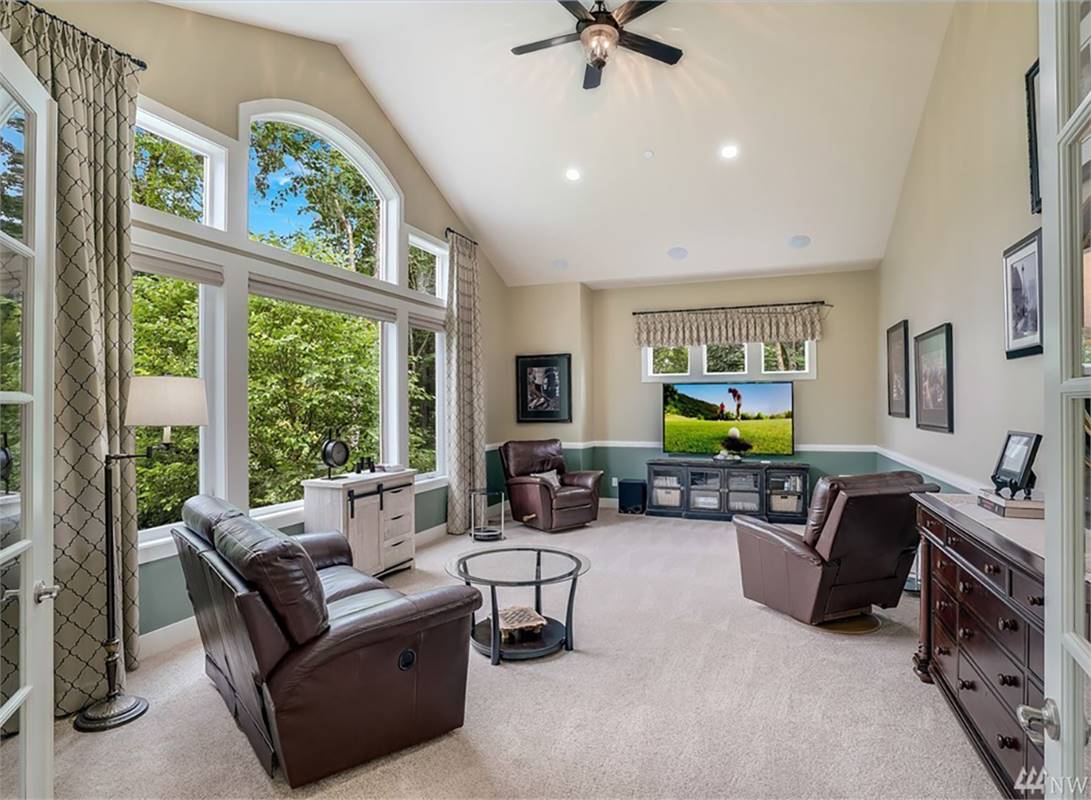 DFD-5074 features a classic media room perfect for hosting your own film festival. Comfortable, cushy theater seats make it a joy to watch movies together as a family. The purple LED lights along the tray ceiling add visual appeal to the space.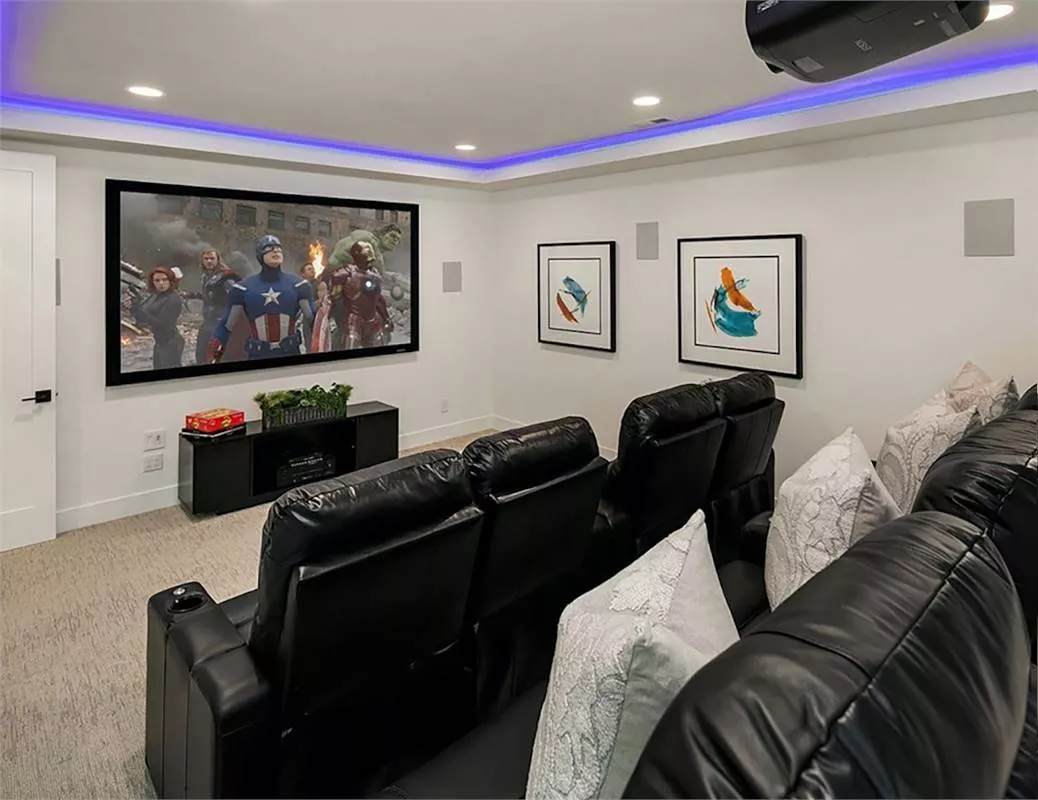 DFD-4818 features a large bonus room that has been turned into a recreation room complete with a small kitchenette for wine and snacks.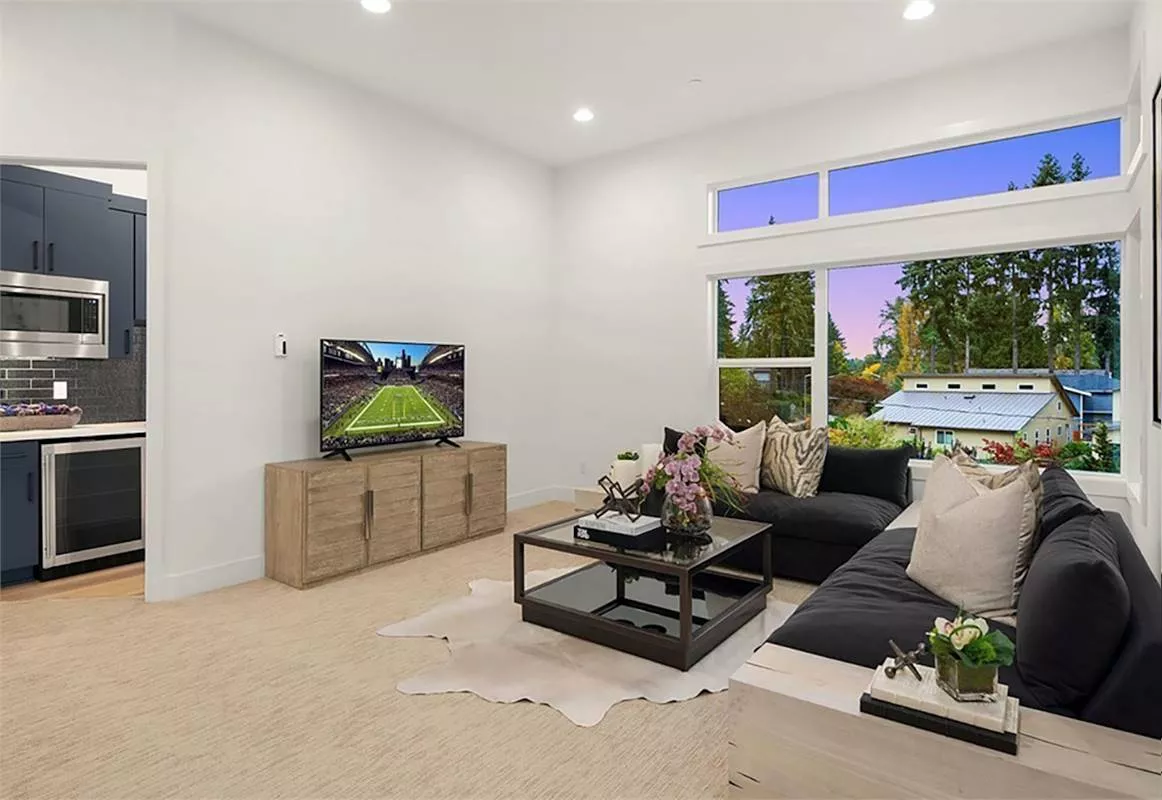 DFD-4538 has both a Recreation room and a media room that are wonderful spaces for the entire family. The design has taken the majority of the basement and made it a fun space to spend your days. The media room is a home theater. But the Rec room is the star featuring a beautiful fireplace, huge space, and bar/kitchenette area to keep your drinks cold and snacks fresh.
Finally, let's check out DFD-1122. Designed for a very upscale home, this media room is a showstopper with huge projection tv, theater seating, bar top seating and niche for displaying your favorite movie paraphernalia.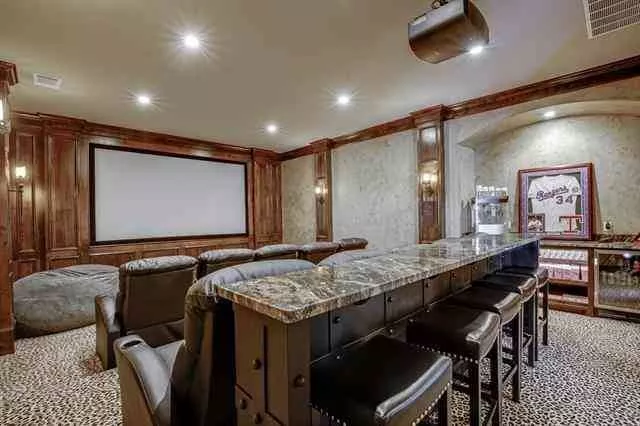 Call it what you will, but a home theater, media room, or rec room is now an integral part of the home design experience. Contact us today at 877-895-5299 to speak with our knowledgeable Home Plan Advisors to help you find your perfect home.