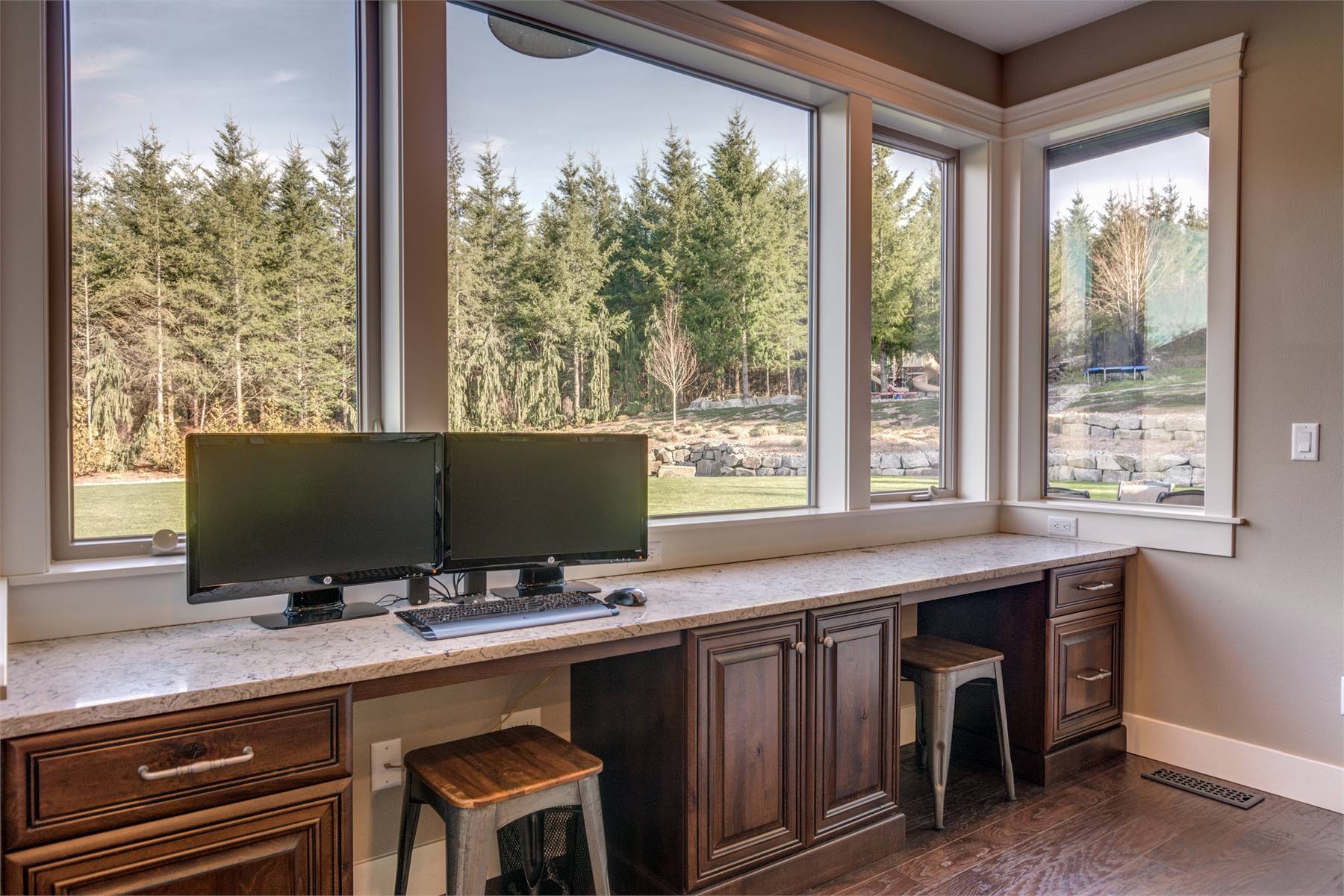 More and more of us work remotely these days. This means that we need spaces in our homes that can be used as offices. In the past, only larger upscale homes included office, den, or library rooms. And they were generally geared toward professionals with long, extended hours. The attorney who needs to review briefs late into the night. The doctor who needs a private area to examine patient files and maintain confidentiality. The accountant who needs a space to spread out at tax time. And if a home had a library or den, it was a quiet place for Gramps or Dad to read away from the TV. Things have certainly changed!
Now, in addition to those uses, families need homework space for students separate from their bedrooms. Why? Parents want to help kids with homework and be accessible to them. Separating working and relaxing spaces also promotes better sleep! And stay-at-home adults need easy access to the computer to research and purchase items they may need for the household. As for work-from-home folks, they need a comfortable yet focused space where they can earn their salary. Everybody wants to stay conveniently connected to both work and home.
If this sounds good to you, find a home design that supports that lifestyle!
Take a Look Inside House Plans with Home Offices
Let's take a look at some house plans with home offices that run the gamut from traditional to unique. One of our newest plans, DFD-6356, includes a traditional home office accessible from the great room. It also has windows across two walls and direct access to the covered rear porch. This room offers a comfortable space to get stuff done and even bring in guests!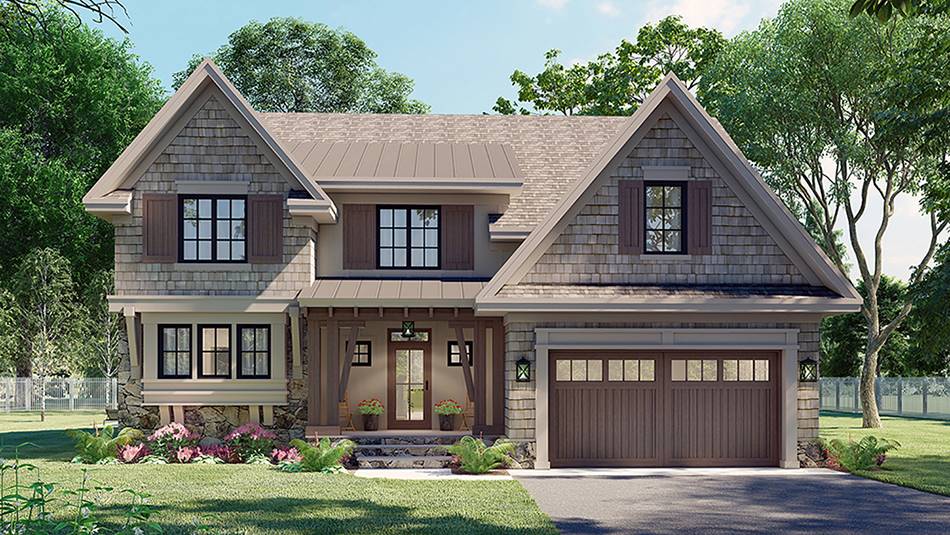 Next, let's take a look at a beautiful French country home featuring a vaulted den with a corner fireplace, built-ins, and ample windows for natural light. DFD-6029 also features window seats in the secondary bedrooms that offer wonderful views.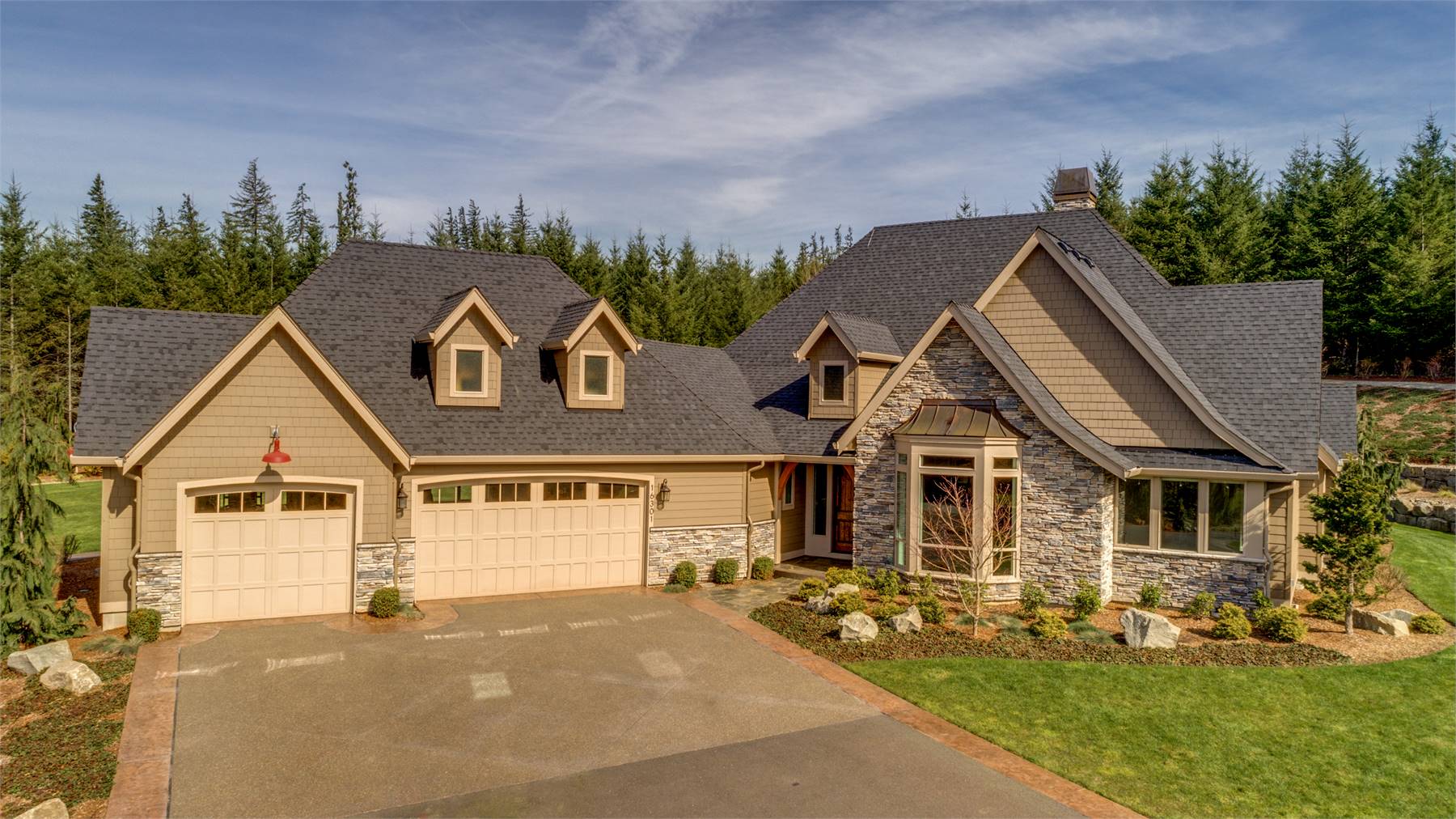 A view of today's offices wouldn't be complete without featuring a modern farmhouse. Check out DFD-5973, which boasts a compact office/den just as you enter the home. This layout places all the bedrooms upstairs to clearly define the sleeping quarters from the living and work spaces.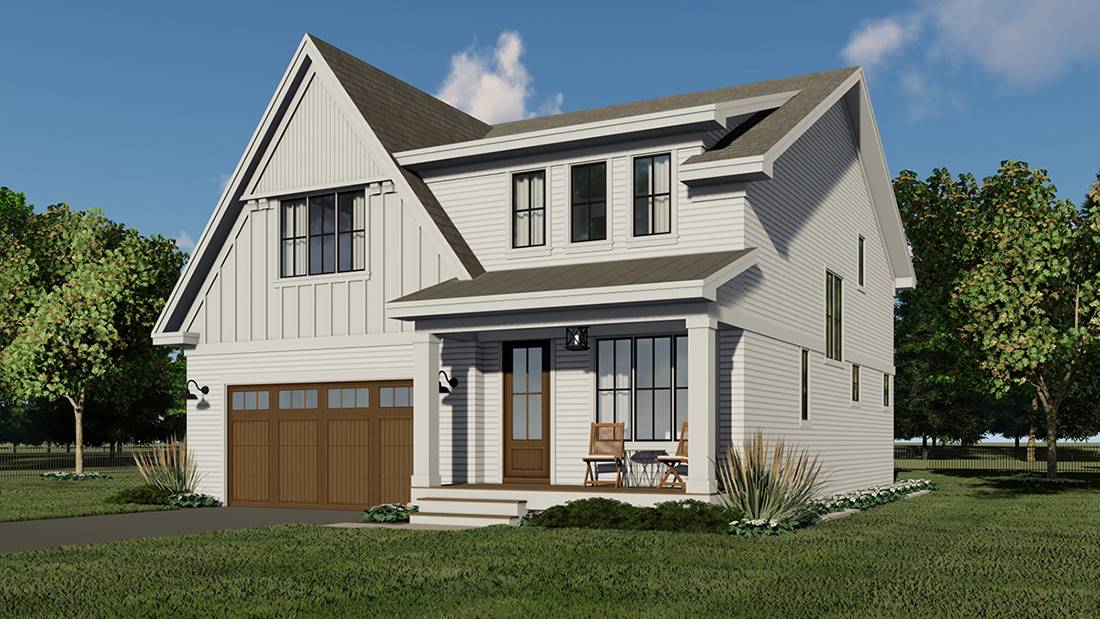 If you want to set up the perfect home office, there are many things to consider. A good location within the home is important. You might want to be by the front door to intercept packages, or behind the garage to get more privacy, for example. You also need to choose the right colors to enhance the workspace, add personal touches, optimize lighting, and install great storage. Make sure to look at the whole picture!
Our knowledgeable Home Plan Advisors can help you navigate our house plans with home offices. Simply reach out to us by phone at 877-895-5299 or go to our website at www.dfdhouseplans.com. We'll be pleased to assist you!