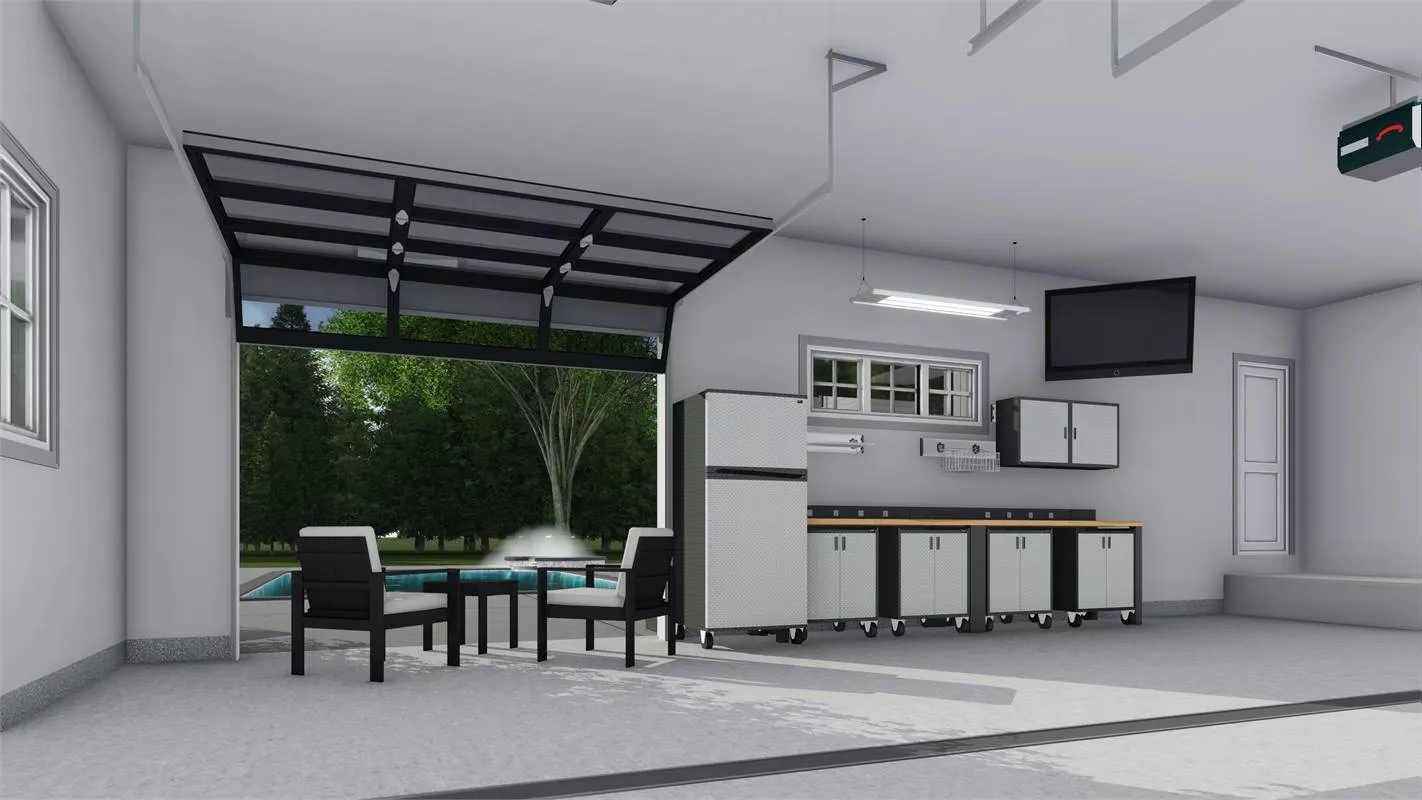 Gone are the days when the garage was simply used to park the car or store seasonal items. It can now be the center of activity, a workshop, and/or a gathering place if you'd like. Great garages come in different packages depending on your needs! Consider adding storage cabinets—they now make them specifically for the garage to add style along with functionality. Garage kitchens also aren't unheard of, and they often include a wash sink and keg-a-rater for parties. The garage fridge might contain adult drinks and snacks, and you can mount a TV on the wall, so no one misses the game while doing an oil change. Sometimes, the garage ceiling is raised to install a car lift to make that oil change more convenient. Our point? The garage has evolved beyond basics and into a fully functional space for your home.
Take a Look at Some Great Garages in Our Collection
Let's take a look at some great garages to help spark your start in designing a new garage.
Take a peek at DFD-1053, a luxury modern farmhouse design with a three-car garage. It has an optional rear garage door facing the backyard—use it for garage seating or just to make storing yard tools easier. This beautiful garage includes storage on wheels so it can be moved around and placed in different areas as you see fit. And of course, the refrigerator means you don't have to stop working/playing for refreshments.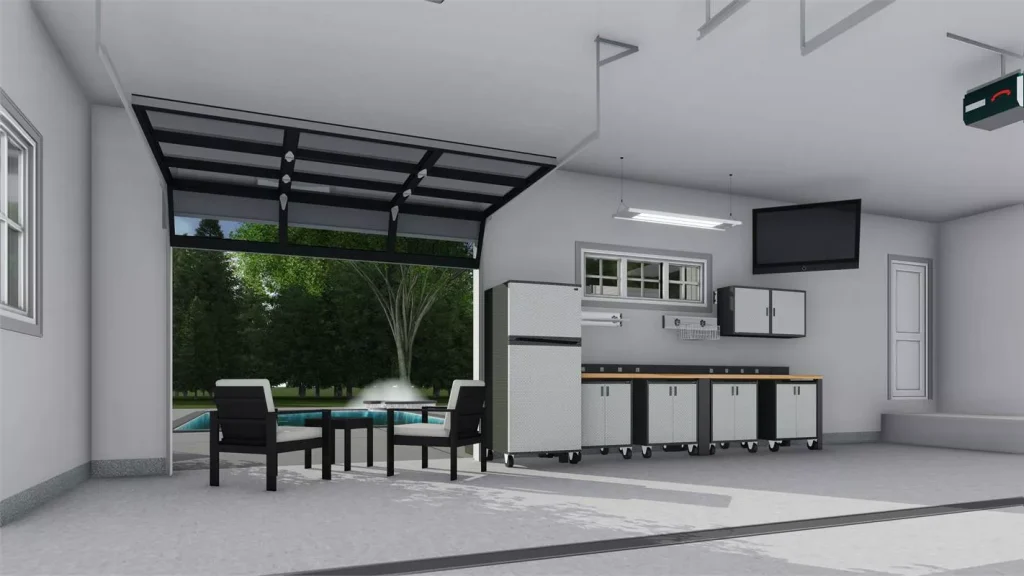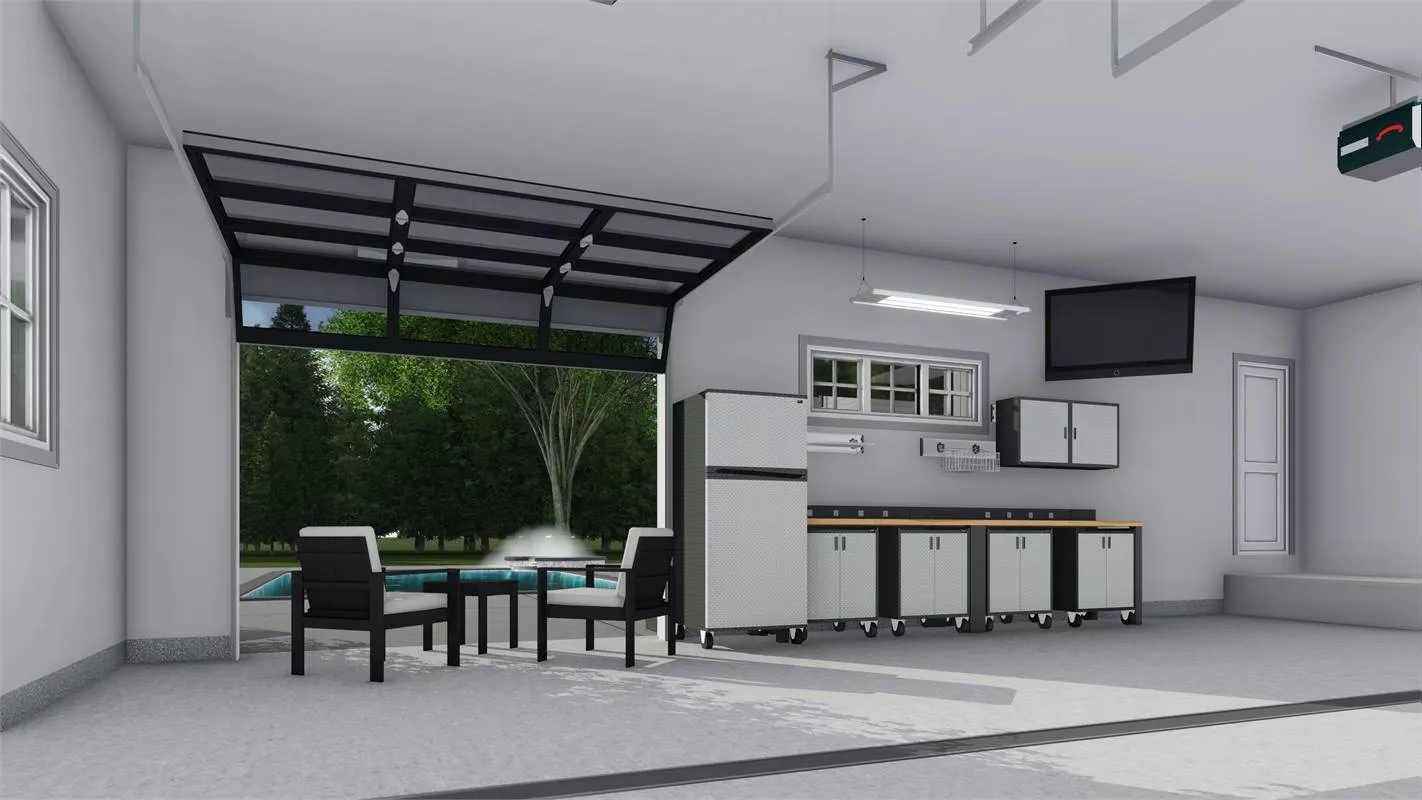 Next, let's check out DFD-2059. This top-selling Craftsman style home also features 3 garage bays. The large garage includes a window for natural light and built-in floor-to-ceiling storage solutions.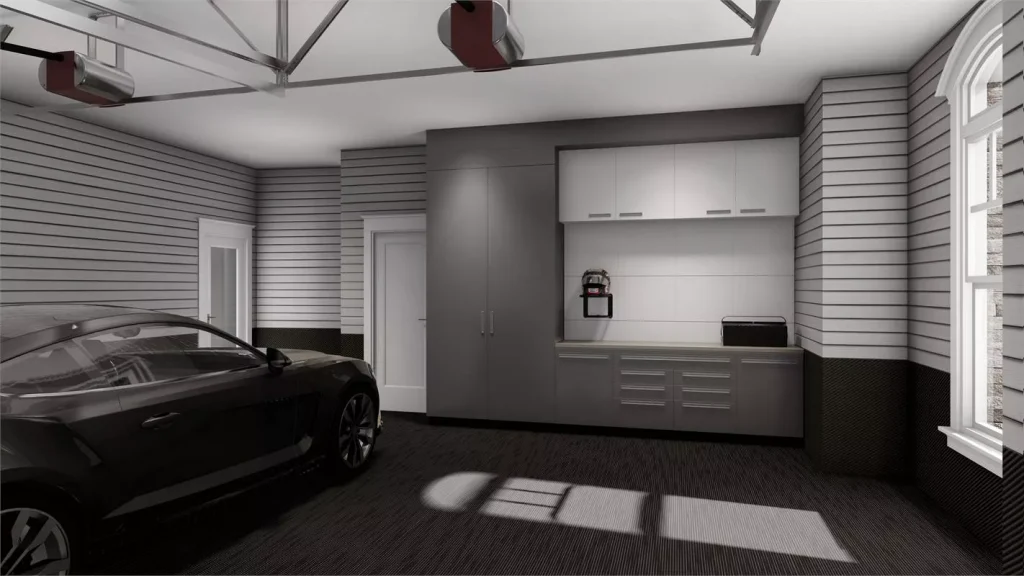 Now let's take a look at DFD-4540, a sprawling one-story Craftsman plan with a four-car tandem garage. The front provides three bays and you can pull through one to the fourth spot or access it through the single bay in back. A storage room, locker area, and exercise room are all accessible from the garage and include an exit to the side porch for fresh air.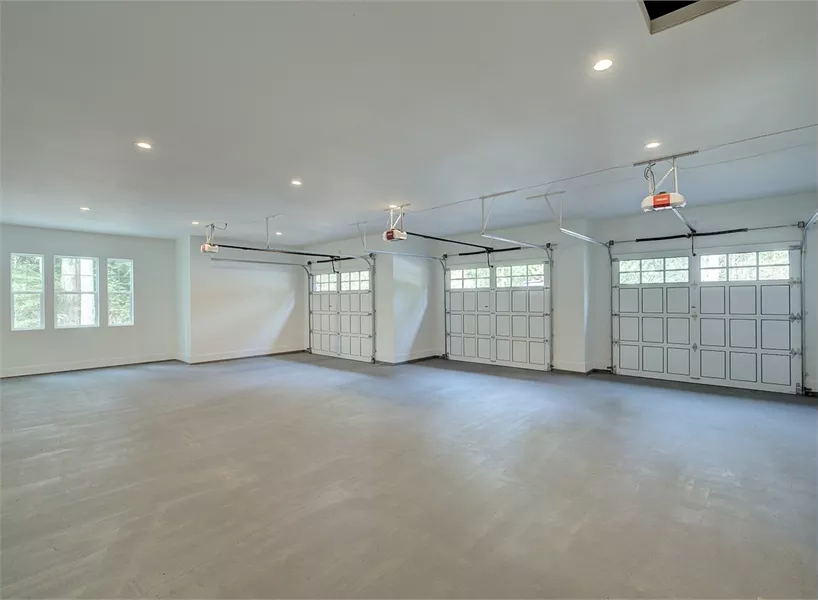 As you can see, today's garage designs are stylish and varied. Suited to the homeowner's taste, anything is possible. Reach out to our knowledgeable Home Plan Advisors for help in finding the perfect house plan for you and your family!