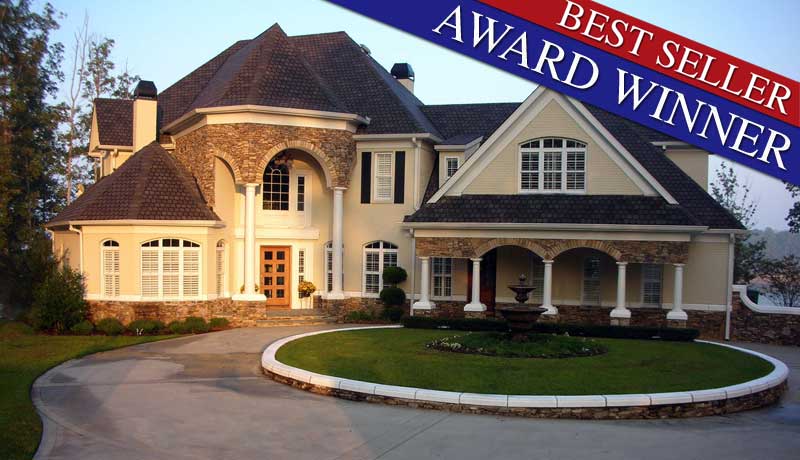 Driving toward this beautiful award-winning house plan's creative façade you will admire the lovely stucco, columns, and copper standing seam roof with stone and brick highlights. If the outside has you interested, the inside will have you amazed.
Inside this house are three floors. The interior starts with a winding staircase and carved hand rail. The honey colored hardwood floor imbues this house with a warm and inviting feeling as you continue into a two-story formal dining room with front-property views.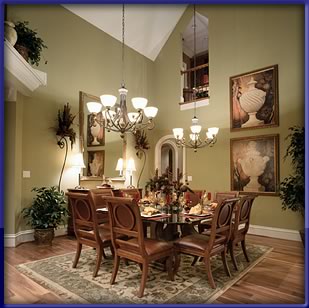 The adjoining butler's pantry is announced by an archway and leads into the kitchen. The kitchen features a center food-prep island counter that overlooks a breakfast nook.  This cozy corner offers wide views through large windows and affords access to the rear porch.
Past the foyer are tall windows that brighten the two-story family room, bringing in a sense of the outdoors and plenty of natural light.  A featured fire place makes it a cozy space to cuddle on cold winter nights, or just to relax and read a good book.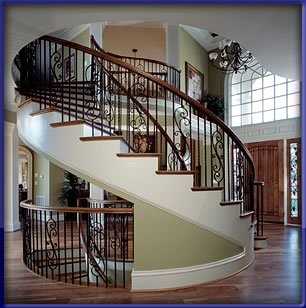 On the other side of the staircase are the library and the spacious master suite, which has access to the rear terrace with a large master bedroom and bathroom giving you plenty of space to relax and unwind from a long day.
The winding staircase leads to ideal living spaces for a family. Upstairs are three other bedrooms and two bathrooms. Each bedroom has a walk-in closet ensuring that this home is not short on storage space.  If you take the staircase downstairs, it leads you to a dedicated rec room, media room, and a theater in addition to a dedicated storage space, another bedroom, and two guest rooms.  With such ample living space, this home is perfect for a large or growing family.
It"s so easy to feel at home in this lovely, spacious colonial house plan. With every inch of space used this house makes good use of its ample size to offer you storage and functionality, as well as comfortable living. Read more about this house plan at Direct from the Designers.