Architectural Design in the Dallas-Fort Worth area cannot be pigeonholed into one or two styles of architecture. Offering city living along with the quiet suburban life, Dallas-Fort Worth offers an exciting mix of trendy and cowboy.
Young professionals living in the city are looking for upscale, trendy multi-family properties to live in and help start their investment portfolios. Families moving out of the city and into the suburbs are looking for single-family homes in a neighborhood that provide a comfortable and safe environment to raise their families yet are still close enough to the city to allow them easy access to restaurants and nightclubs. The Dallas-Fort Worth area is ranked as the #2 Best Place to live in Texas, according to realestate.usnews.com. And, U.S. News has ranked this area as the #32 Best Place to Live in the country
Multi-Family Home Plans for Building in the City
Take a look at this beautiful Modern style Apartment house plan. Perfect for building in the city, young professionals looking to increase their investment portfolio could live in one unit and rent out the other 7 units.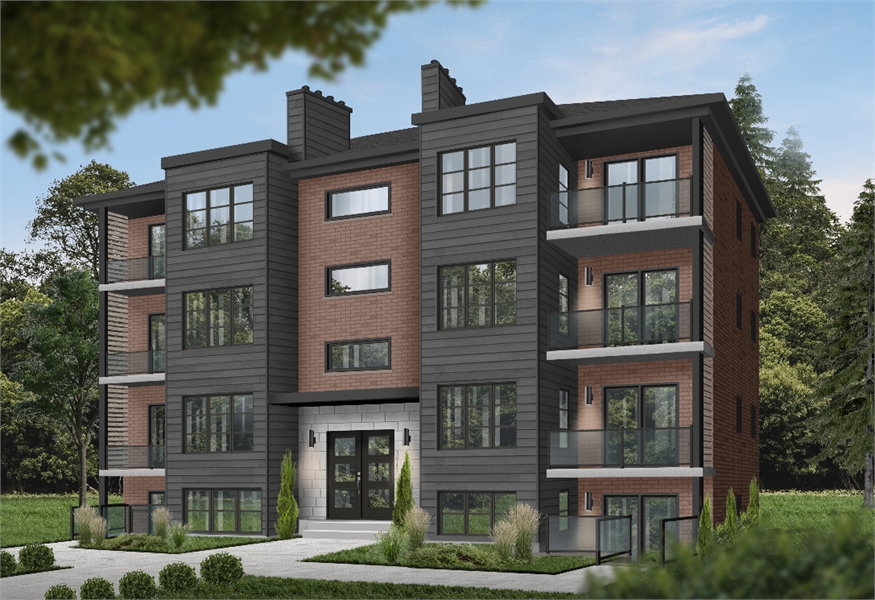 Another option for investment, yet not quite as ambitious, is a beautiful duplex. This contemporary, duplex home plan is a great and affordable option. With each unit providing 952 square feet, along with 2 bedrooms, a full bath, and a basement, which is ready for future expansion, this plan is sensibly designed with tons of style.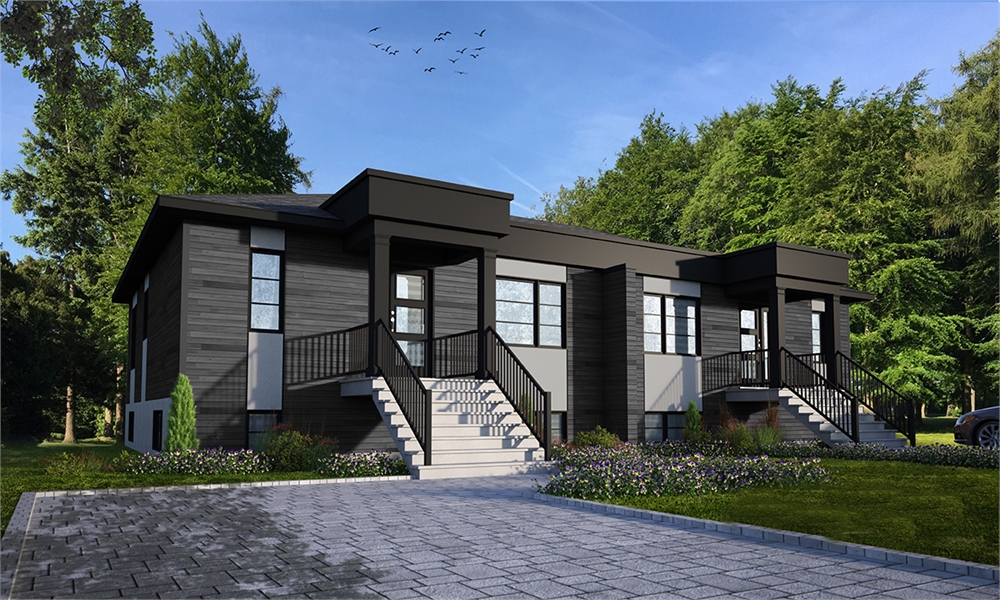 Single-Family Homes for Building in the Suburbs
The Dallas-Fort Worth suburban areas have many different styles of single-family homes. One of the more popular styles would be a Craftsman style plan. Beautiful craftsman elements set it apart from a standard traditional home. Impressive among home plans, this designs fairytale front porch embraces the craftsman exterior.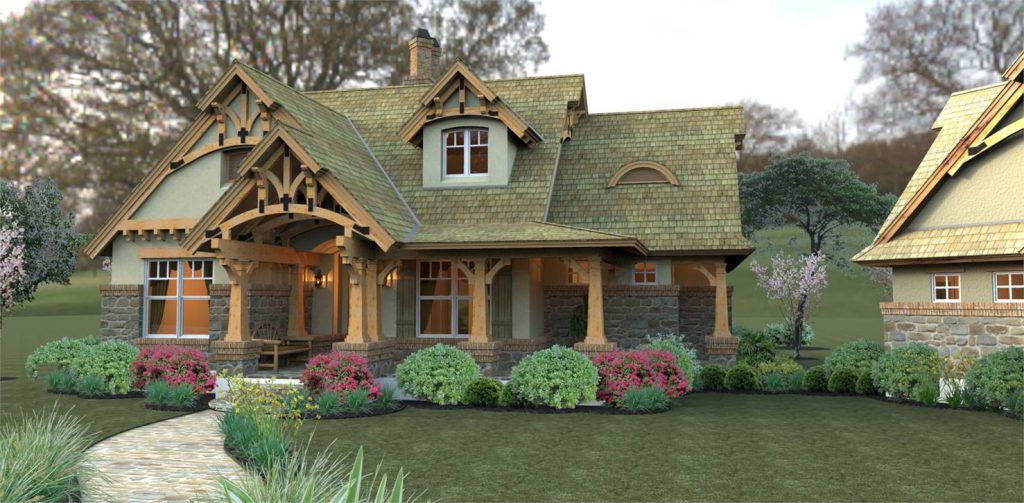 A new style of home that is becoming very popular is the Transitional style home. These homes take the best of the farmhouse and mix it with a more contemporary modern look. Lower roof pitches in the center combined with metal roofing materials give this an updated look.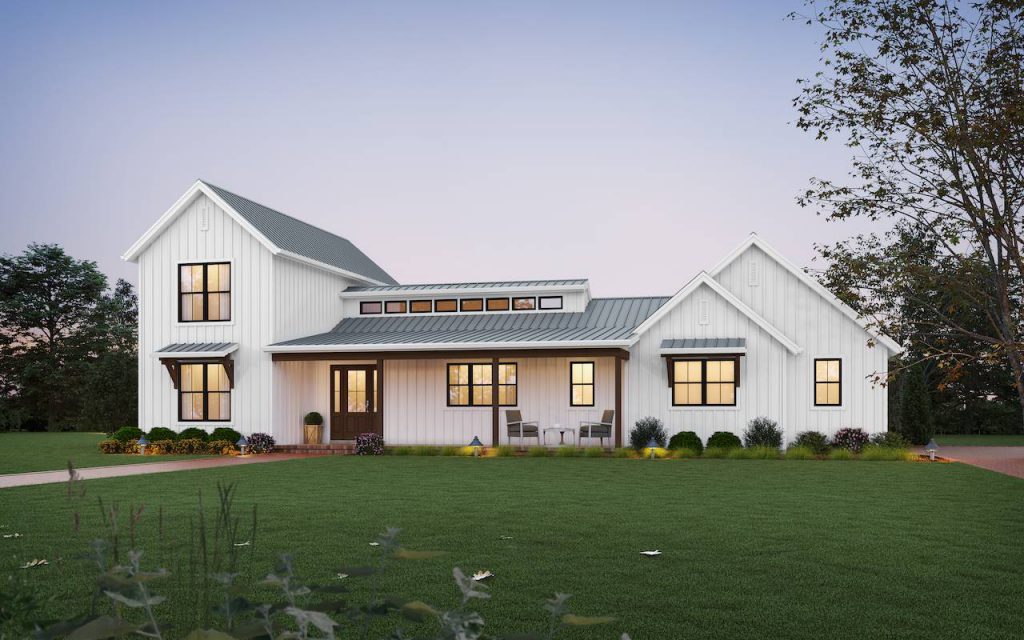 Another beautiful style is the Modern Farmhouse. The updated farmhouse is extremely popular, and this trend looks to continue throughout 2023. This brand new, beautiful 3-bedroom, 2570 square foot 2-story farmhouse features a rear 3-car garage and wraparound porches that welcome you into a spacious floor plan with vaulted ceilings.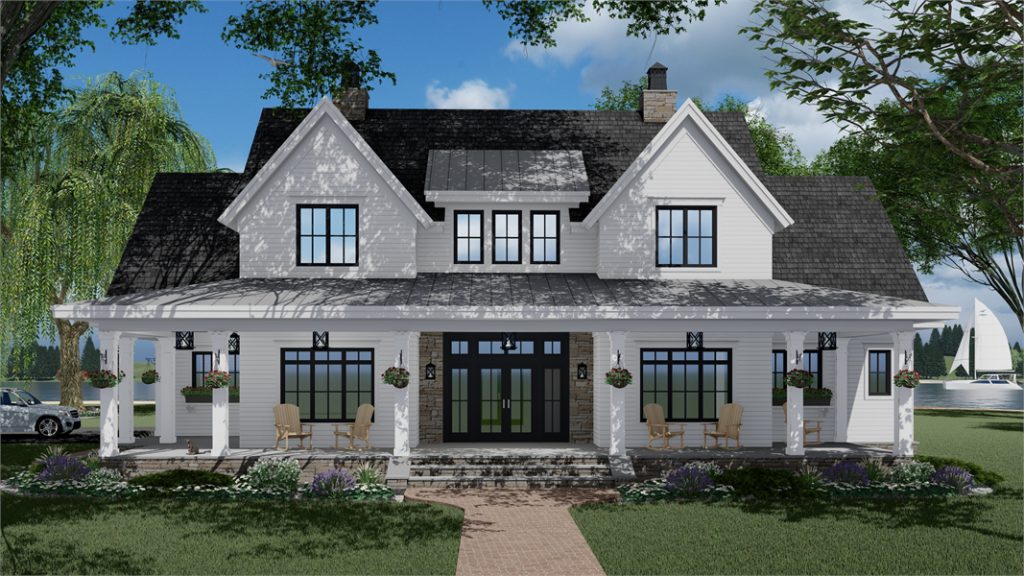 Whatever your choice of location, we have the perfect home plan for you and your family. Reach out and we'll be happy to find a wonderful home that answers all your needs.