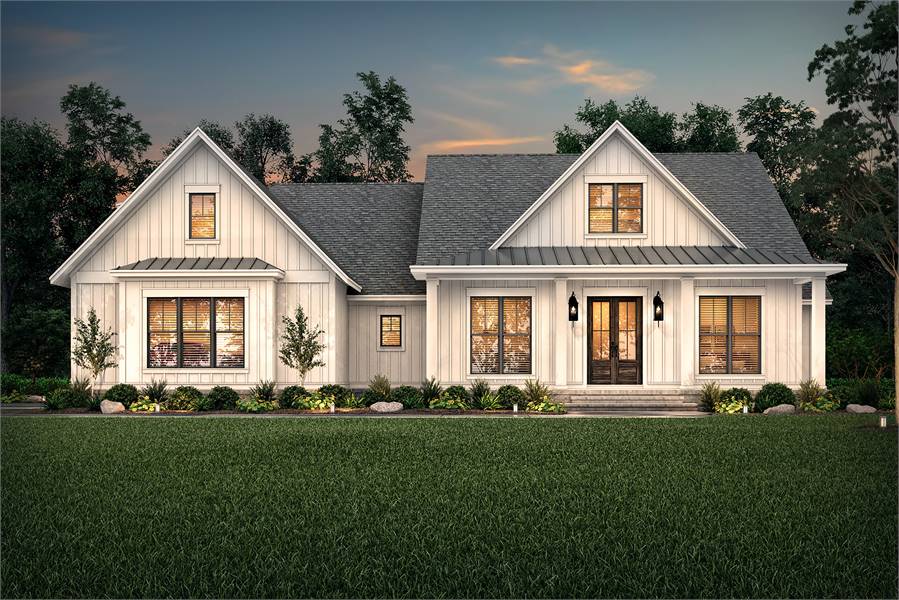 There's no better way to relax after a long and stressful day than with a luxurious master bathroom. Let your worries melt away as you step into an oversized tub. Or get ready for a night out with friends in front of your very own makeup vanity. Perhaps you'd like to get even more privacy with separate his and hers bathrooms? There are so many possibilities!
Check out some of our favorite plans, each with its own unique master bathroom. Take note of features that you like and would like to have in your dream home. Our experienced team of designers is ready to help you customize your home from top to bottom, including that dreamy master suite!
The Basics of Bathroom Design
While everyone values their bathrooms, the master bath is a special place. More so than any other room in the house, this intimate space is designed totally around you. Make it everything you've dreamed of!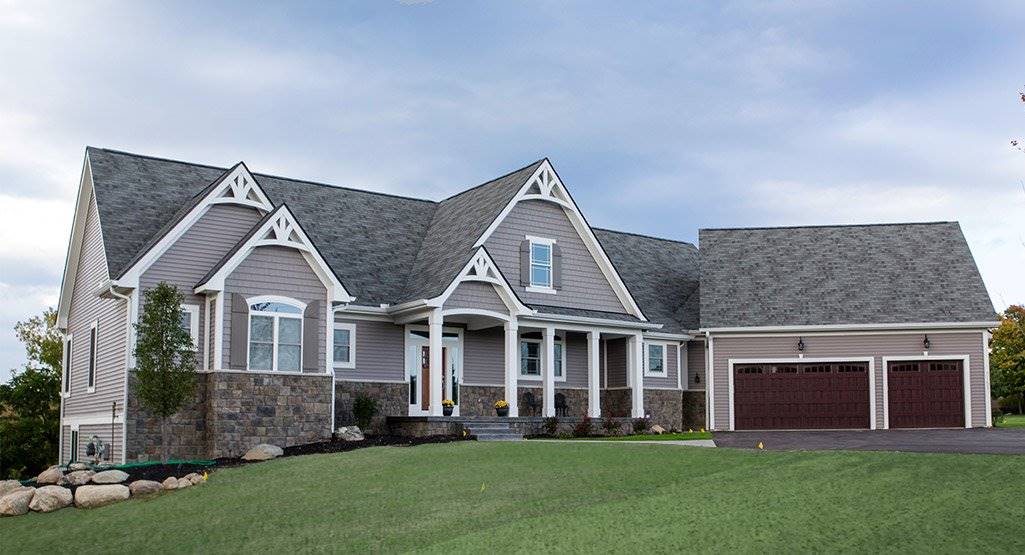 The majority of our house plans feature private master baths. En-suite setups are the most popular because they offer direct, unencumbered access to relaxation. Other staple features that you'll notice are:
A tub and/or a shower… often separate, although they may be combined in smaller homes.
A water closet… a fancy name for a toilet its own enclosed room for extra privacy.
His and hers vanities… to keep your toiletries separate and give everyone their own space.
Access to the walk-in closet(s)… an easy transition to get dressed for the day ahead.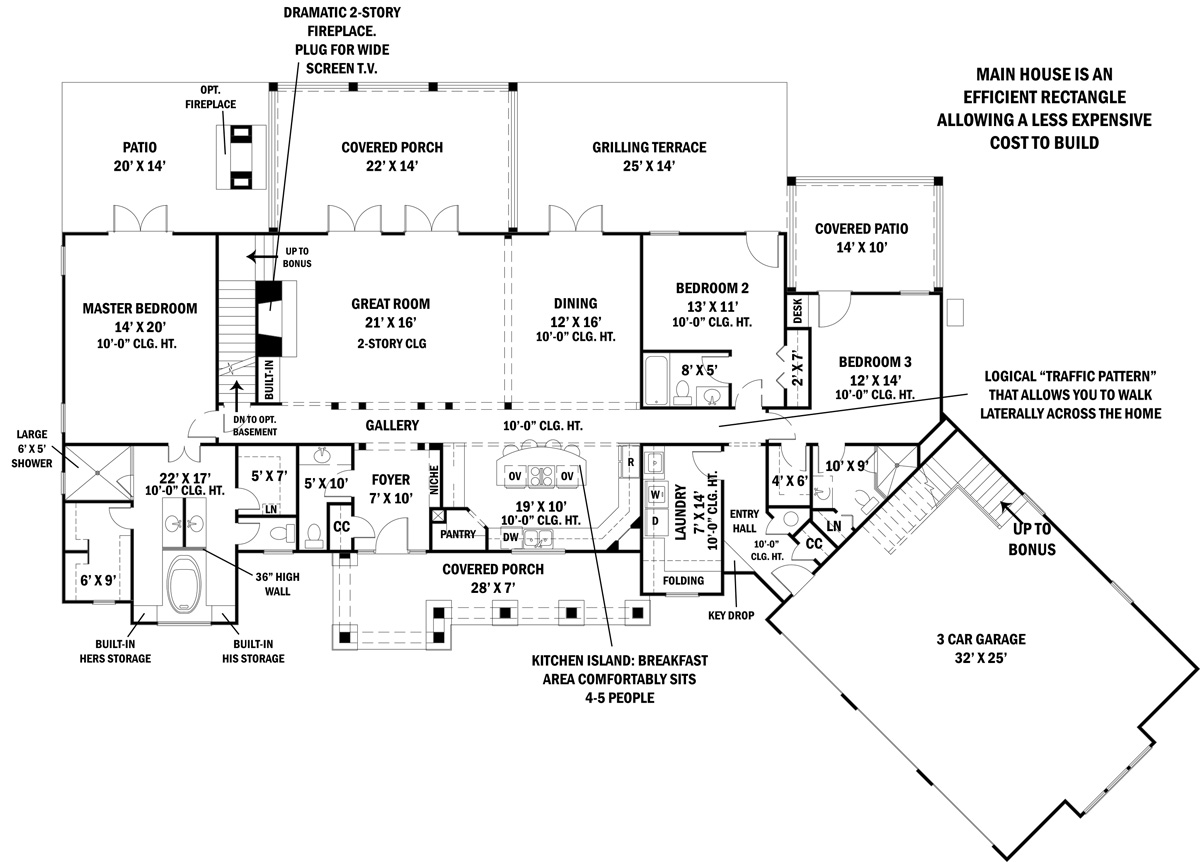 Each plan has its own variation of these basic features, but you'll notice them in all sorts of layouts wherever you look. After that, the real fun begins as you get to be creative with these elements and more!
Rethink Your Master Suite's Space
One of the biggest barriers that homeowners run into is a lack of space. The master bath is no stranger to this struggle. Many of these luxurious master bathroom ideas showcase how a little bit of value engineering can go a long way. Your plan doesn't need to be a massive estate to have its own amazing master bath; even smaller plans offer astonishing en-suites for their master bedrooms.
The key things to look for in any master bath design include plenty of storage options, ample counter space, and no wasted room. Finding these three things will go a long way toward making sure that your master bath is enjoyable and functional, no matter your home's size.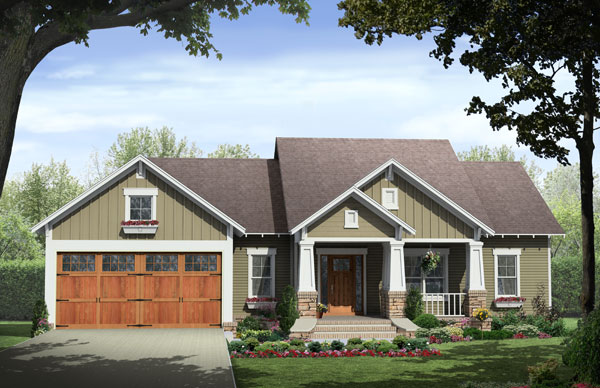 DFD-7138 is a great example of luxurious master bathroom ideas executed in a smaller home. Notice how there is not an inch of wasted space in the master bath, yet it's still spacious. And even though the home is only 1,509 square feet, it offers his and hers vanities and a separate tub and shower!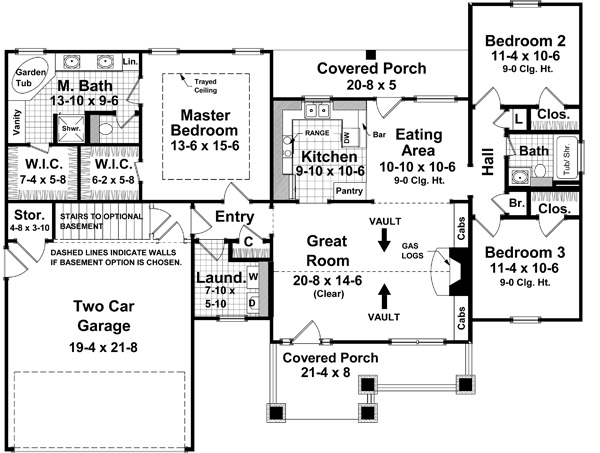 Check out some more homes under 2,500 square feet that include great master bathrooms. You can have the bathroom of your dreams without breaking your budget!
Luxurious Master Bathroom Ideas That You Are Bound to Love
The master bathroom can be an amazing place full unique features and personal touches. Customers can't seem to get enough of customizing their master baths just as they want!
The Shower
One popular area to customize that offers tons of options is the shower. Everything's possible from a simple waterfall shower head all the way to a multi-jet spa with temperature controls. Plus, our partners at Signature Hardware have a distinguished track record and are ready to present you with some of the best shower and bathroom features available.
Talk with your designer today about how you can make your shower as amazing as the one seen here in DFD-8292. Look at all the space that it has!
The Bathtub
There is no better cure to a stressful day than slipping into a warm bath. A glass of wine in one hand and a good book in the other… just imagine!
That dream can become a reality when you choose an amazing bathtub for your master suite. Many luxurious master bathroom ideas center around stunning tubs. Some people like a jacuzzi tub. Others may enjoy the deep relaxation of a freestanding garden tub like the one suggested in DFD-8516. You could even consider the statement of an antique clawfoot tub!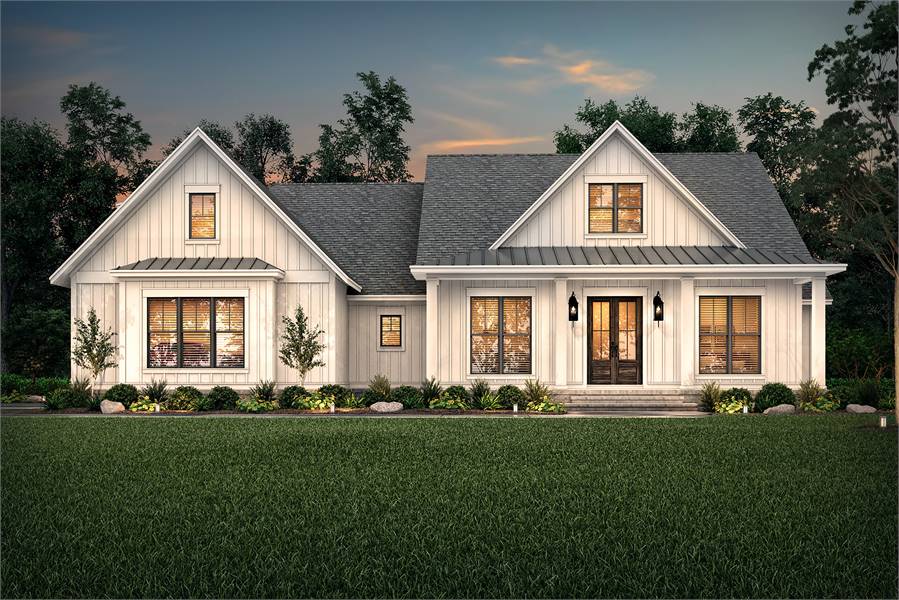 In any case, the key is to find the perfect tub for your style. Anybody who doesn't want a tub is invited to connect with our designers to discuss expanding the shower space!
The Vanity and Storage Space
A cramped master bath is anything but relaxing. Whether the room is too small for you and your spouse to occupy at the same time or you typically face counters and cabinets that are overfilled, we can fix that!
These master baths are some of our absolute favorites thanks to their ample counter space and storage options. They all have separate his and hers vanities! Plus, DFD-9767 offers totally unique and separate his and hers closets, as well as a personal home gym! Could it get any better than that?
We love helping customers design the perfect master bath. As one of the places in your home that you use most often, this is an important space! If you have any questions or need help finding the perfect master bath, have no fear — we are always here to help.
Luxurious master bathroom ideas work for homes big and small. Discover for yourself all that these great plans have to offer throughout.