Our one bedroom house plans come in all shapes and sizes, because we know that families do, too! With the demand for smaller, greener, and more affordable homes on the rise, we at DFDHousePlans.com are upping our one bedroom floor plan game! Besides the obvious affordability, these homes are an easy way to show our planet some love for decades, and our customers love how much easier they are to clean!
Because you've decided to be so kind to your budget, you'll be free to add energy-efficient heating and cooling systems. These features may cost a bit more during your build, but you'll end up saving big in the long run. Your wallet, and our planet, will thank you for years to come!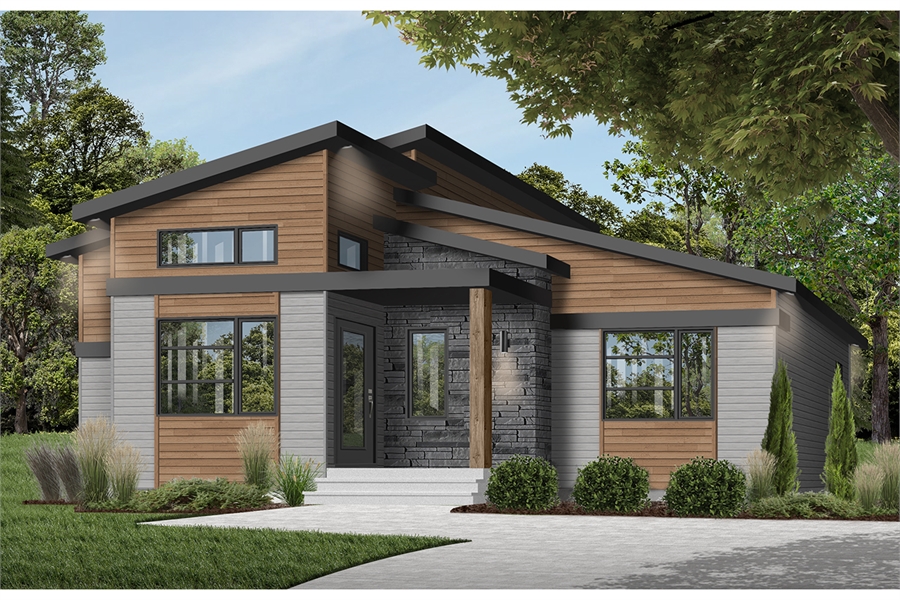 There are so many reasons to stick to one bedroom house plans over those "mid-sized" mansions that have taken over most of our communities. You'll find some of our favorite one bedroom homes below while we show you the seemingly endless list of benefits they provide.
Come find the dream home that fits not only your unique family and needs, but your budget as well. Check out our full collection of fantastic One Bedroom Home Plans! Like what you see in this blog? Be sure to click the picture captions to see more photos and each home's information in full detail!
One Bedroom House Plans – Anything but Small!
One of the biggest misconceptions about one bedroom house plans is that they need to be small. Let us be the first to tell you that this is absolutely not the case! Your build should cater to you, in whatever ways you need it to.
We know you'll likely love having the house to yourself most of the year, but with additional square footage in the main living areas, your home will be the perfect place for a holiday party or a weekend game night! Whether you're living the glorious single life, or ready to snuggle up in your empty nest, it's time to focus on spoiling yourself!
Wisely Used Budgets and Affordable Home Plans
One of the beautiful benefits of building a one bedroom home is that you can still have all of the creature comforts you crave, but without spending money on spaces you don't need! If you're like most of us, you spend the majority of your day in just a few areas of your current home. Consider leaving out the spaces you rarely use when building your new home. Cut out the unused spaces while focusing your time, attention, and budget on areas that really get lived in.
You'll save big by building a one bedroom home. Plus, you'll have a blast spending all that extra cash on features you love! Maybe you love outdoor living spaces? We do, too! Added outdoor living spaces inexpensively extend your home's square footage, plus they create wonderful curb appeal and resale value. Enjoy the great outdoors all year round with a new sun room, or relax with that special someone on your front porch's new porch swing.
Browse fan favorites with amazing outdoor spaces in "House Plans with Great Outdoor Living Spaces".
One Bedroom House Plans Go Green
When building a one bedroom home, you're bound to save big. Why not spend some of that pocketed cash on energy-efficient products throughout the house? Forget keeping up with the Joneses. Keep up on the latest energy-efficient home tech instead!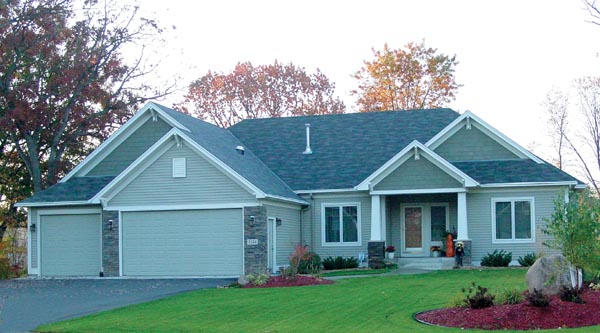 Upgrade things like windows and doors for increased insulation; this will help decrease your energy bill for years. The science behind solar panels has increased immeasurably in recent years. What was once considered rare and even unusual is quickly becoming a normal part of our local communities. We encourage our customers to also consider thick blinds that allow light and warmth in when you want it, and add an additional layer of insulation when closed. These upgrades, some simple and some technological, not only help the planet, but also your wallet!
Consider this: a team of specialists that use customer reviews and commonly requested modifications to update and modernize already popular house plans. Sounds good, right? We have that team, and we have that customer inspired collection of homes! Check out the incredible collection of Customer Preferred House Plans that our customers just can't get enough of!
If affordable and simple is your style, check out this new article on "Beautifully Simple Ranch House Plans". You can also be introduced to great house plans on our YouTube channel!