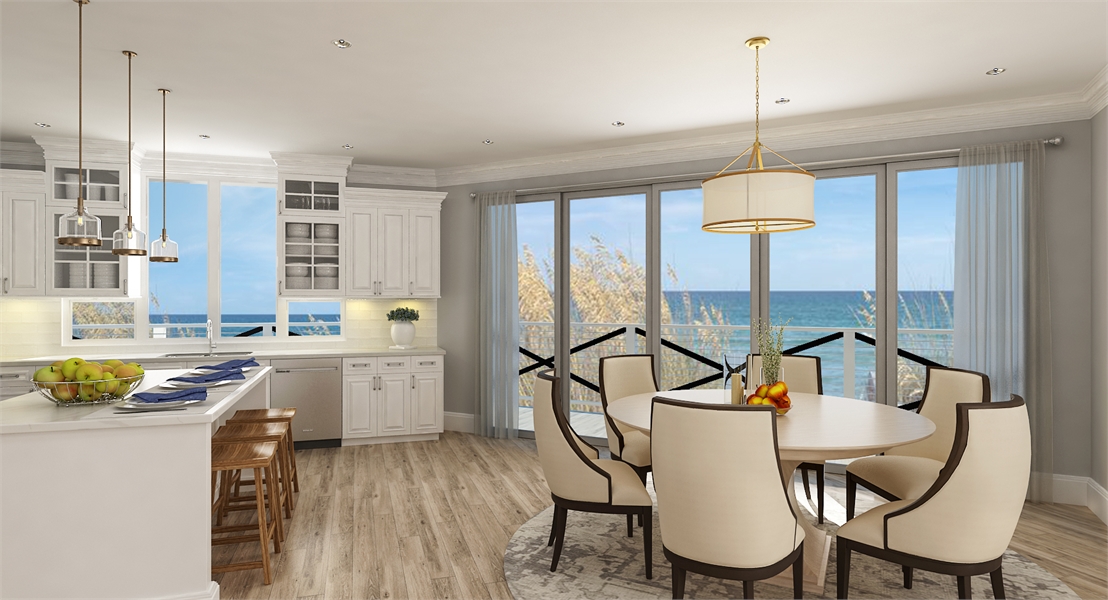 Most house plans with large windows and decks will fit in at the beach, lake, or river. These ensure that views can be incorporated into the design of the home itself! But homes designed specifically for a coastal location have a certain look and feel about them. Here are some of our favorite coastal and beach homes that will look great in all regions!
What makes a great beach or coastal home? Multiple large windows to allow water view is the number one feature. Wood, aluminum, or clapboard siding gives a beautiful beachy look. Flat or lightly pitched roofs that could allow for a rooftop deck are frequently added to these homes. Inside, expect to design with beachy with natural fibers. Natural seaside colors and textures should incorporate beautifully throughout the interior as well. 
A Grand Beach Home Raised by Drive-Under Garages
Let's take a peek at a larger beach home. This beautiful 3-story design boasts 5,177 square feet, 5 bedrooms, 5.5 baths, and a 3-car garage. Just imagine building it in the perfect vacation destination for you and your extended family! Lots of windows and exterior decks bring the natural light in and provide plenty of breezy space for relaxing.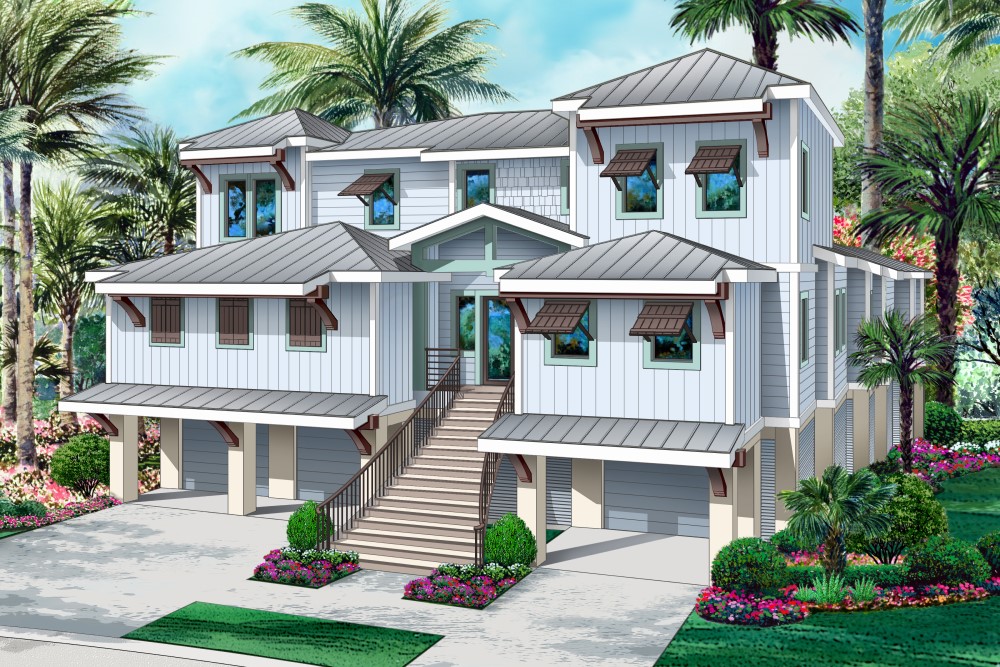 One of the Most Unique Coastal and Beach Homes Around
Check out another home, extremely unique in its design! This octagonal home has a beautiful wraparound deck on all eight sides. Inside, it includes 2,299 square feet with 3 bedrooms and 2.5 baths.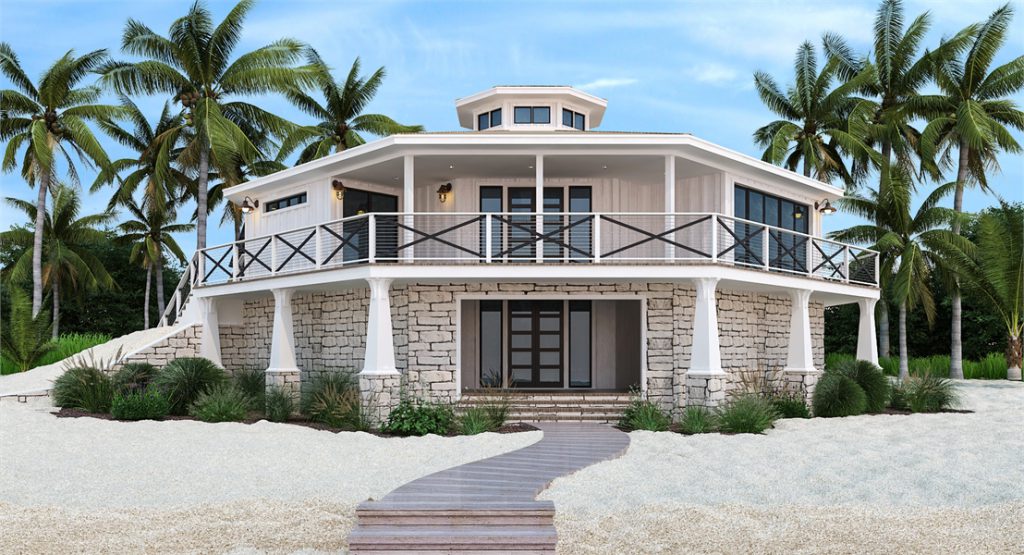 The octagonal shape provides a unique interior as seen in the great room. This central space connects the whole house!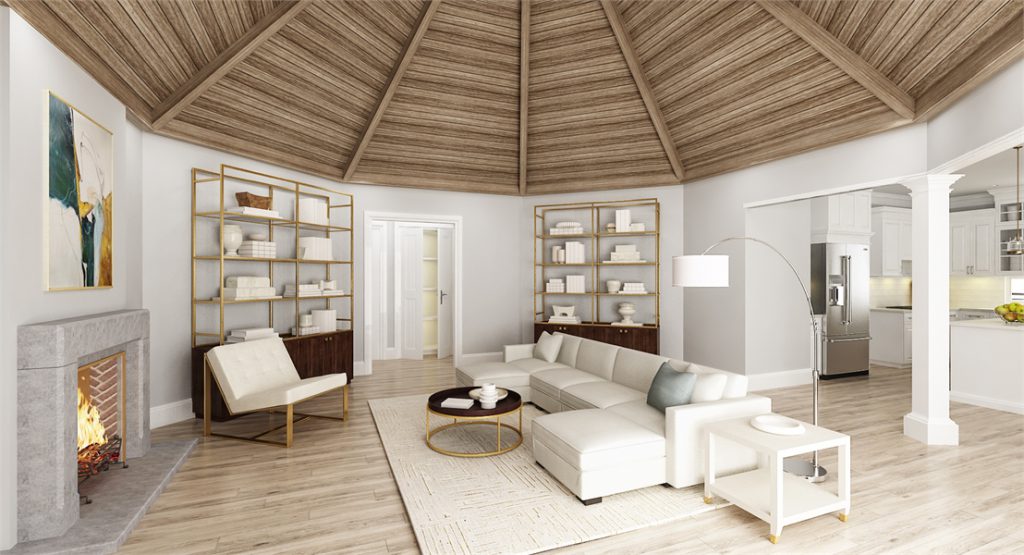 You'll enjoy beautiful views from the kitchen and dining room. What an amazing spot to have your morning coffee!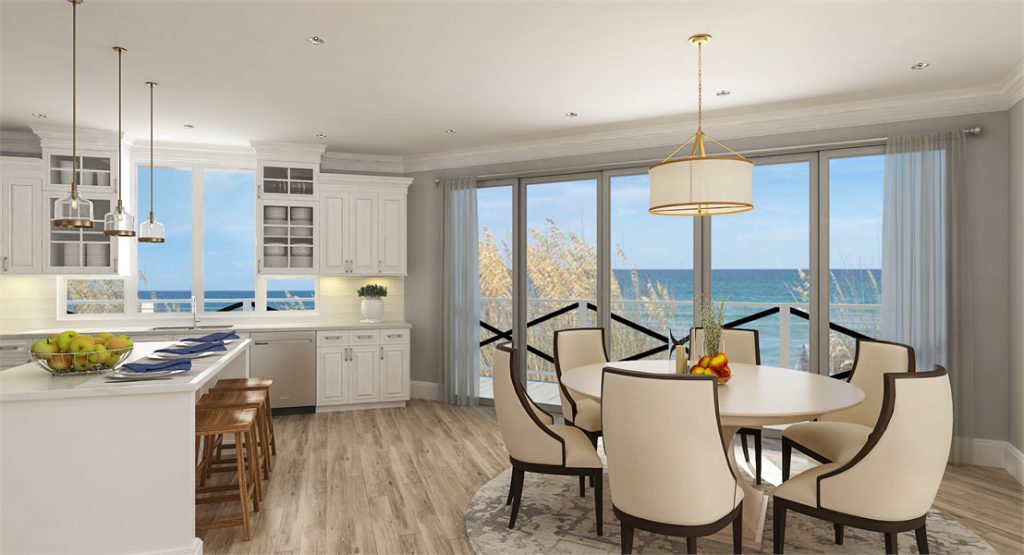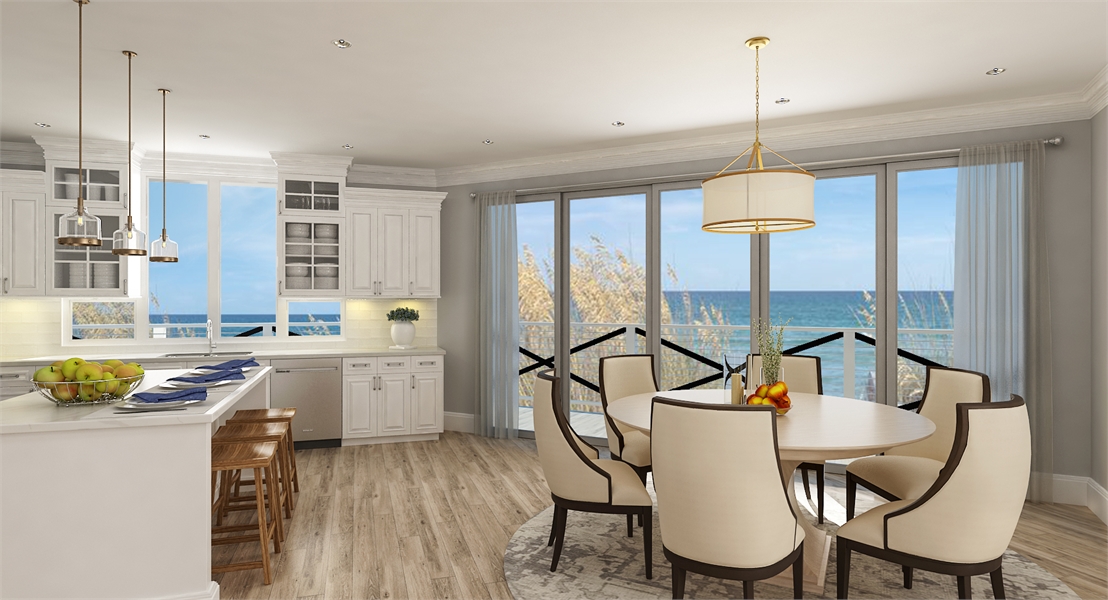 A Narrow Beach Design for Your Own Slice of Paradise
Need a tight luxury plan? Check out this beach-style home for a narrow lot. It's contemporary enough to fit in any neighborhood, yet ideal for a coastal environment. Plus, beach lots come at a premium, so a condensed footprint makes it easier to fit in without breaking the bank. This design has 3,139 square feet with 4 bedrooms and 4.5 baths, including a private 431-square-foot cabana suite over the detached garage.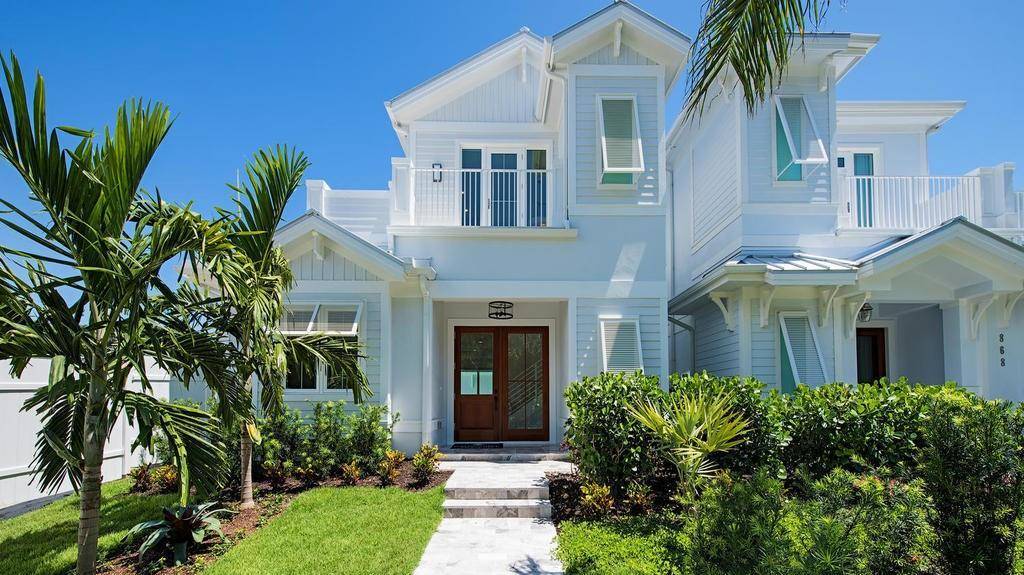 You might not expect much yard space with a narrow lot plan, but you'll get it here! The courtyard at the rear of the home includes a pool before you get to the detached garage. If you have a longer lot, just push it back to create more space! The photos below show the living room view out as well as the pool area by detached garage. Remember that you can extend this!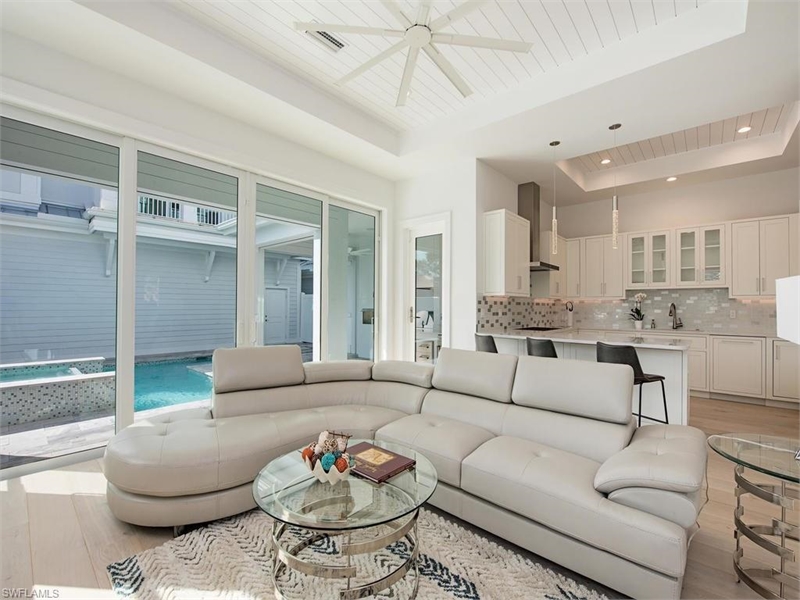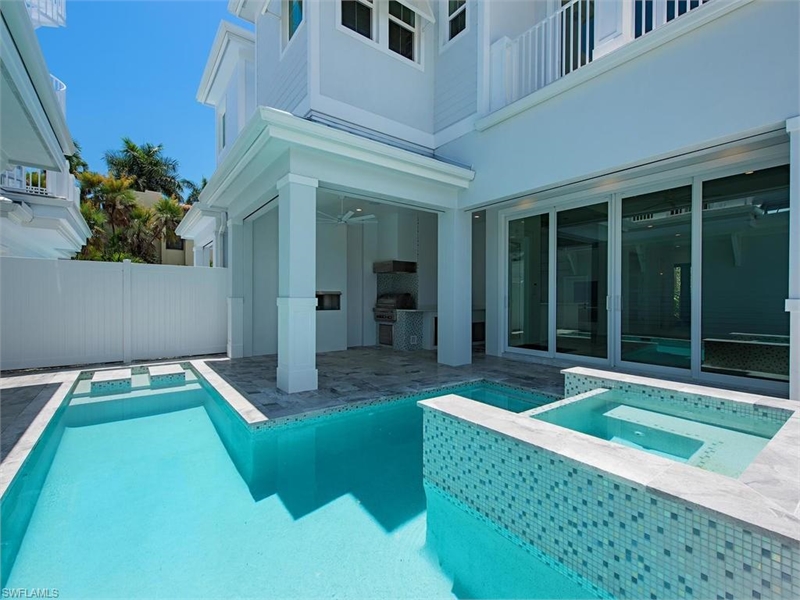 If you have any questions or need help finding the perfect house plan, feel free to reach out. Our team of expert designers can help start you on the journey to your dream house plan.
Whether you like our coastal and beach homes or want any other style, we look forward to helping you find that special design!