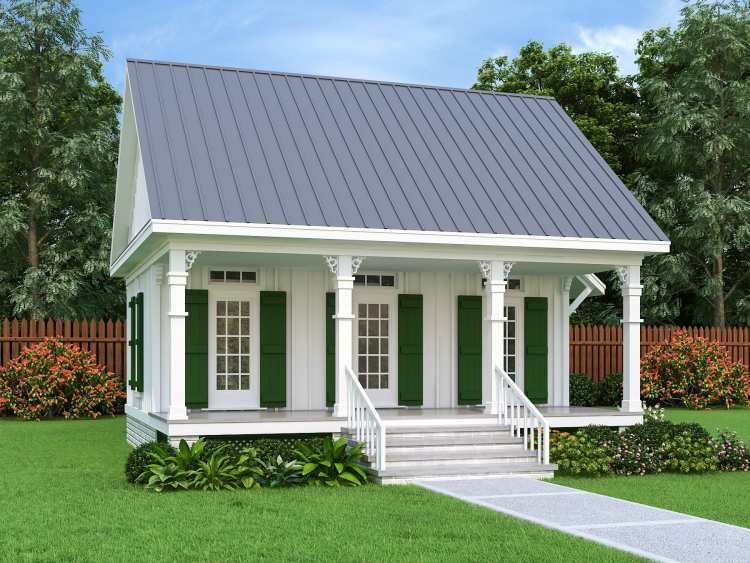 Tiny house living has become a major draw to Gen X and Millennials born between 1965 and 1996. These folks are investing in new homes and building their families right now. Eschewing the traditions of the Baby Boomers, Gen X and Millennial individuals want to enhance their lives with experiences rather than by accumulating tangible items. They see that the older generations have been "held hostage" by belongings and don't want to burden themselves with excess. In that same vein, today's families also have fewer children than they did in the past. As such, smaller tiny homes have great appeal, because they free up their owners' finances to let them live more!
As Baby Boomers downsize, items such as dining room sets with china closets and other large furniture pieces are going the way of the dodo bird. Newer generations no longer see the value in these items. Say goodbye to formal, sit-down dinners showcasing beautiful crystal and flatware. The tiny house movement encourages things like casual picnic potluck gatherings and BBQs as a means to connect with family and friends. If that sounds like the experience you want, you don't need a big house!
Let's take a look at the newest tiny homes from our talented architects and designers. These definitely keep square footage to a minimum, but don't worry—our collection of tiny homes has plenty of family-sized options up to 1,000 square feet!
3 of Our Freshest Tiny Homes
Starting with an adorable, Southern-style country cottage, check out House Plan 6486. This beautiful tiny home has an inviting front porch, columns, and open-concept living. This 544-square-foot home can be built as an open studio design or you can enclose the bedroom area for privacy.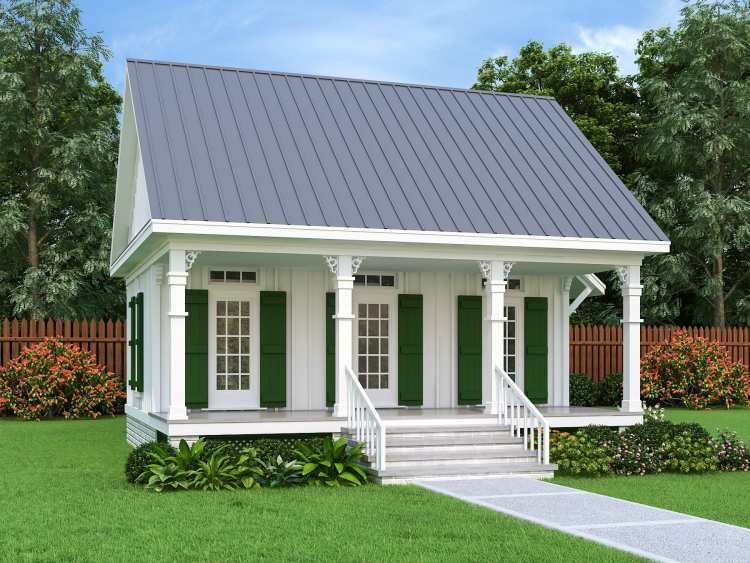 Next, take a peek at this comfortable mountain cabana-style house plan, House Plan 8635. This 500-square-foot design would make a perfect pool cabana or guest house off your main house or a standalone tiny home in the mountains by a lake. Just imagine it as a vacation getaway!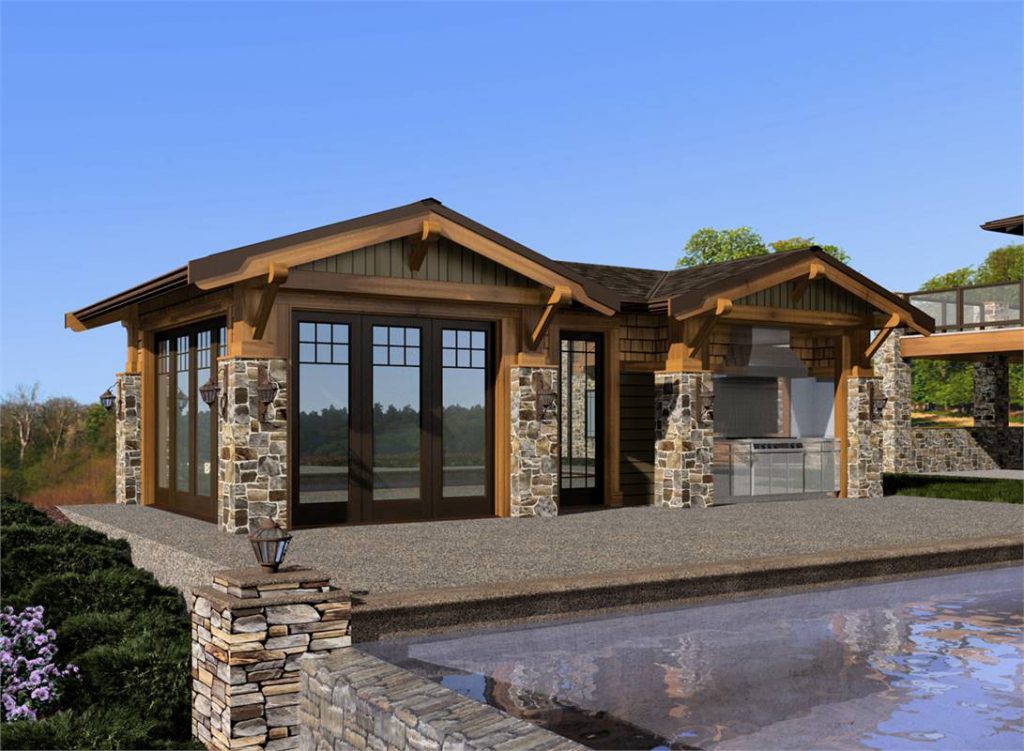 Next, check out House Plan 7220, a tiny contemporary design of just 312 square feet. Simplicity is the key to this home. Providing the basic necessities, this design is perfect for those just starting out or looking to downsize. The floor plan shows as an office/studio ADU, but it could easily be considered a tiny home in its own right.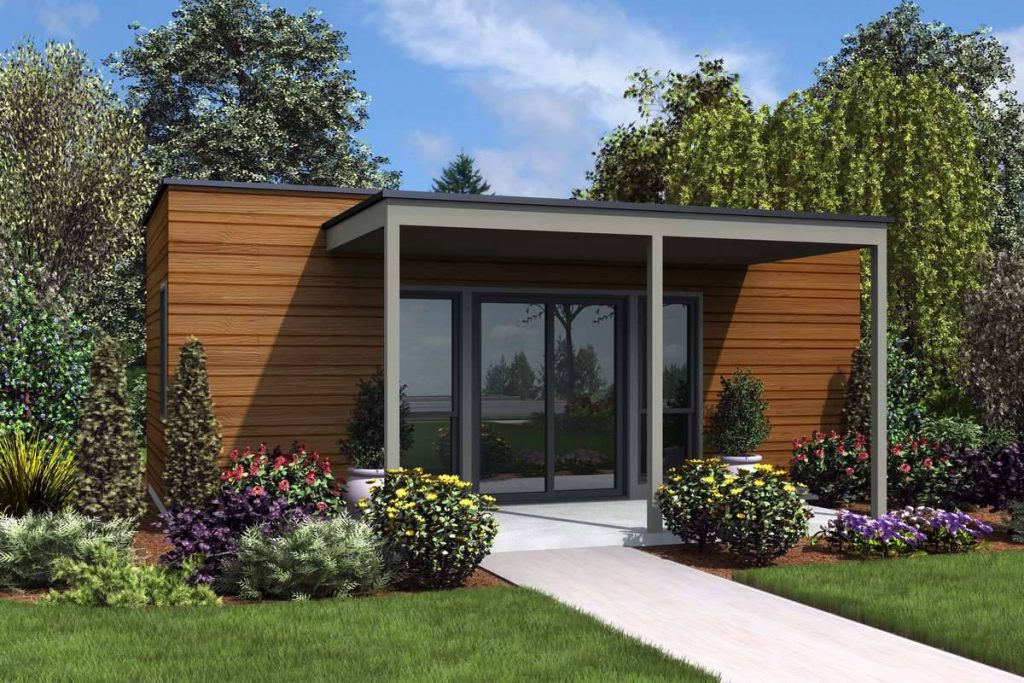 Each of these tiny homes offers awesome functionality, no matter its shape or style. They are cute, tiny, affordable, and make it possible to live LARGE. 
To find more tiny house plan designs, reach out to www.dfdhouseplans.com or call us at 877-895-5299 to speak with one of our knowledgeable home plan advisors. They can help you find the perfect blueprints for your needs and life goals!