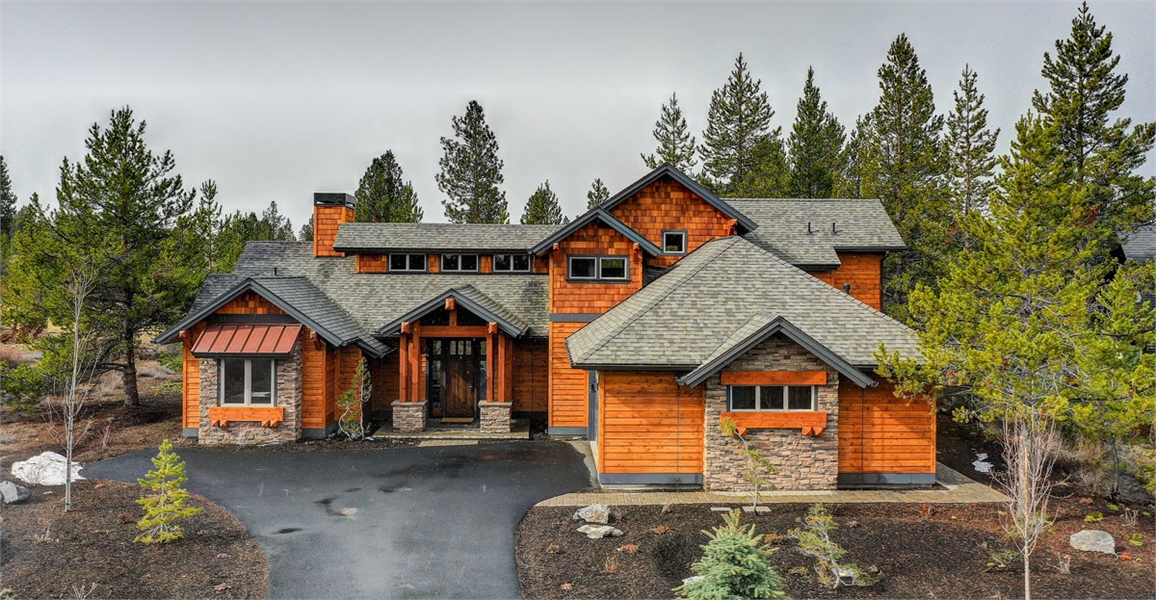 As the weather gets cooler and the nights get longer, having a fireplace can be a game-changer! Just imagine all of the memories you could make curled up in the warmth of a crackling fire. Homes that include a fireplace are downright cozy, and depending on the type, they can make a statement, too. Let us show you how selecting a fireplace for your home can be as fun as it is rewarding! If you have any questions or need help finding your dream design–fireplace and all–feel free to reach out.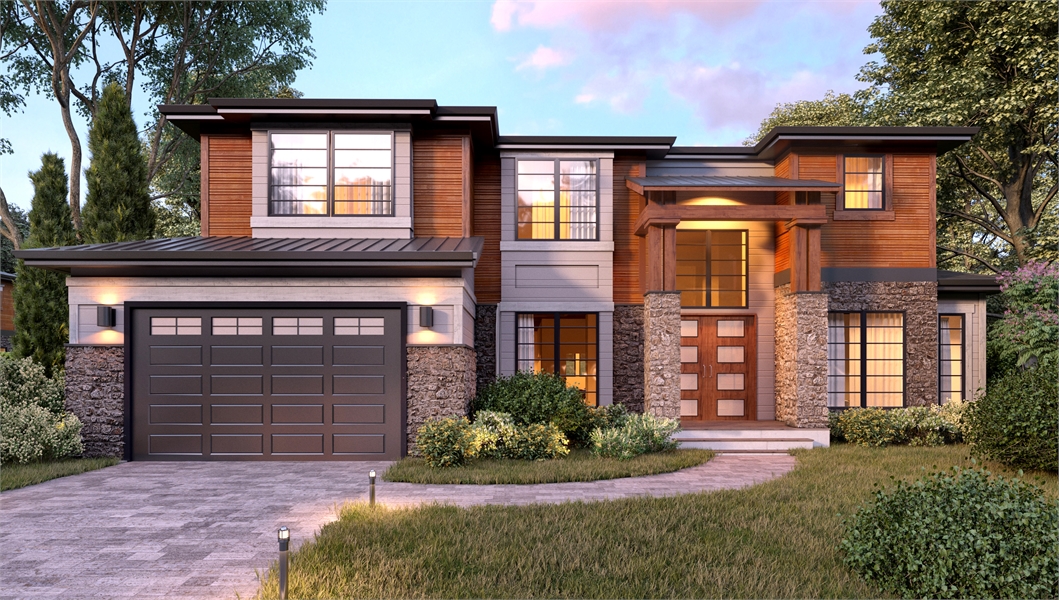 Choosing the Right Fireplace for Your Design
Did you know that there is a wide range of fireplace options for every style of home? Just like with other rooms and features, fireplaces can have distinct personalities to match the architecture of a design.
Here are a few common types of fireplaces for different kinds of homes. What catches your eye? Knowing what kind of house and fireplace you like can help you (and us!) narrow down the search to your dream home. Plus, we can always help customize any of our plans to include the fireplace of your dreams!
Cabin-Style Homes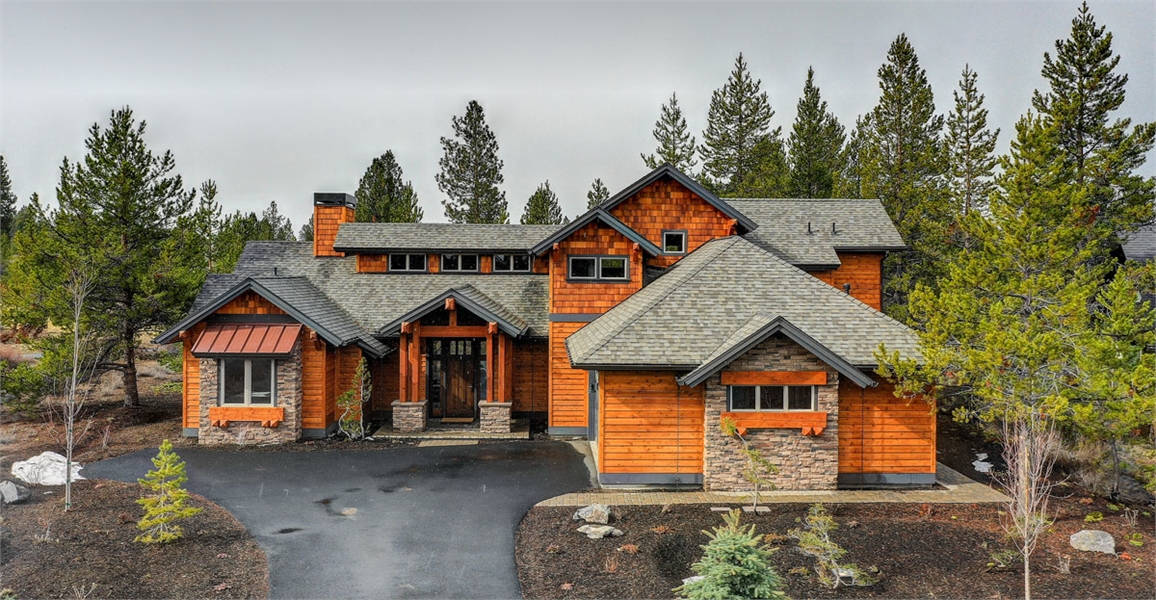 The most iconic fireplaces can be found in log cabin and lodge-style homes like DFD-7450 (above). These plans are great for mountain slopes or overlooking a lake. We really love these designs for their vaulted ceilings and natural materials that bring the outdoors in, and how they create a cozy campfire ambiance with the right rustic fireplace.
European and Traditional Designs
Traditional and European-style homes also often have fireplaces, but they look a lot different than what you'd find in a log home. You'll typically see large, stone fireplaces with stately features and eye-catching style. Just imagine how beautiful a fireplace could be in DFD-6900 (below), and then check out the interior photography!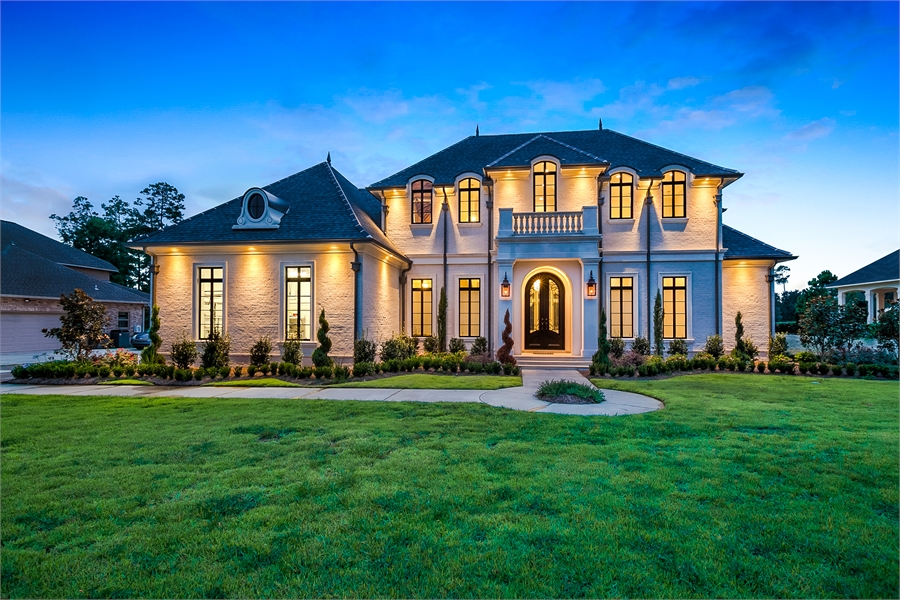 The General Vibe of a Fireplace
Finally, selecting a fireplace for your home could be more about style than needing it. If you live in a warmer climate, you might not need the heat, but many homeowners still love to have a fireplace because it can define a room and tie things together. For example, DFD-8611 (below) is a great example of a Southern-style home that features a neat corner fireplace in the family room.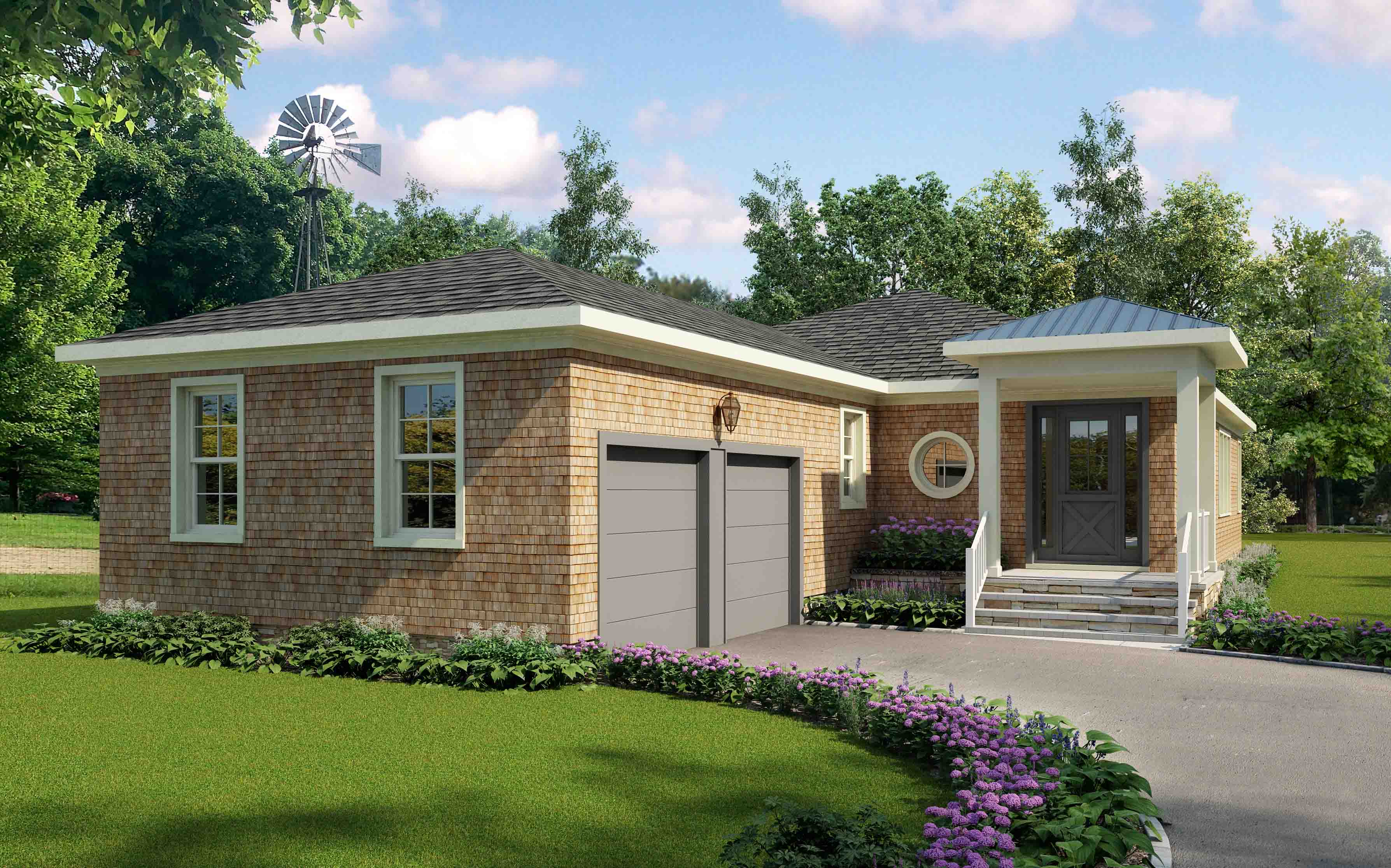 Different Types of Fireplaces
There are 3 major types of fireplaces to consider. Weigh the benefits of each to ensure you're selecting a fireplace for your home that meets your needs and expectations! For a more in-depth discussion about each of these fireplaces, check out this featured article.
Wood-Burning Fireplaces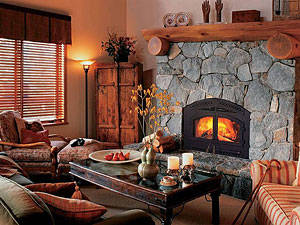 Crackling and popping wood along with the smell of a warm fire–nothing beats the traditional wood-burning fireplace. A time-tested feature in homes across the world, you can find some top-notch wood-burning fireplaces that are even energy efficient these days.
Don't want the actual fire, but like the look? Some homeowners seek out these fireplaces purely for design, stacking logs and creating wonderful mantle features to tie their living rooms together.
This featured fireplace is the Northstar Indoor Wood Fireplace from Heat & Glo®.
Gas Fireplaces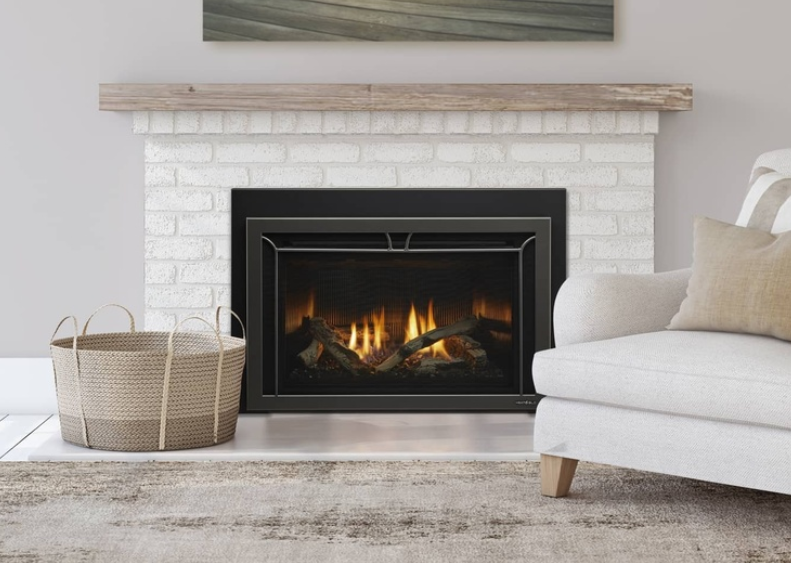 Folks who like the the warmth of a fire, but don't want the hassle of replacing logs, should look into gas fireplaces. These fireplaces are stylish and efficient, and you don't need to worry about having them cleaned as you do with wood-burning versions. With a gas fireplace, you get fire on demand, minus the cleanup and maintenance… the best of both worlds!
This featured gas fireplace is a Cosmo Indoor Fireplace Insert from Heat & Glo®.
Electric Fireplaces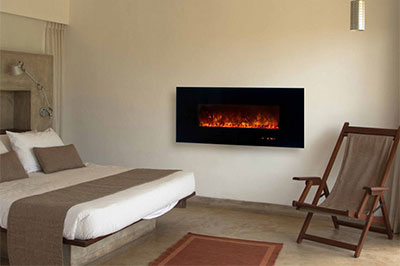 If you want the ambiance of a fire in a hassle-free and relaxing setting, electric fireplaces have you covered! Especially popular for master bedrooms and indoor/outdoor spaces, these are some of the most versatile options. They come as inserts and stately feature pieces, and are particularly popular for modern homes.
This electric fireplace is from Modern Flames.
BONUS: Outdoor Fireplaces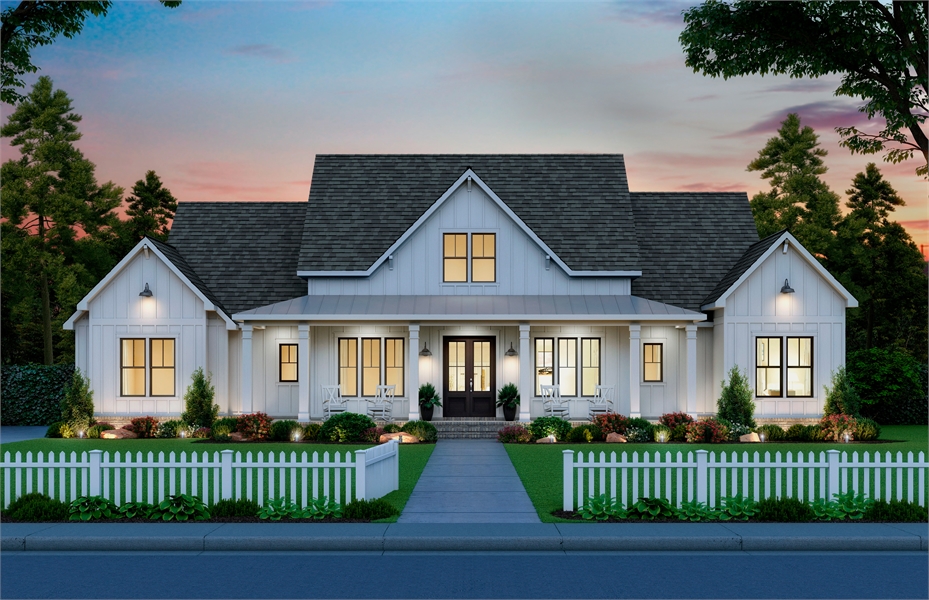 Finally, don't over look outdoor living! From firepits, to fireplaces, to interior/exterior double-sided fireplaces, there are plenty of ways to add a fire element. Just think how amazing your weekends could be, from playing in the yard with the kids, to grilling dinner, to relaxing by the fire as the sun sets. It doesn't get much better than that!
Ideas to Transform Your House Plan's Fireplace
Whether you want to extensively re-do the living room and fireplace area of a home, or you just want to freshen it up, our team of designers can help make it happen. Let us know what you have in mind–do you want to bring the surround up to the ceiling or share the feature with more than one space? And be sure to ask your builder what they can order in terms of finishing materials, because this is one of the best parts of a house to customize to define your style!