Pocket doors – sliding doors that recess into the walls – are a great way to maximize space in floor plans. However, there are some drawbacks to these sliding space savers. Here's everything you need to know about pocket doors.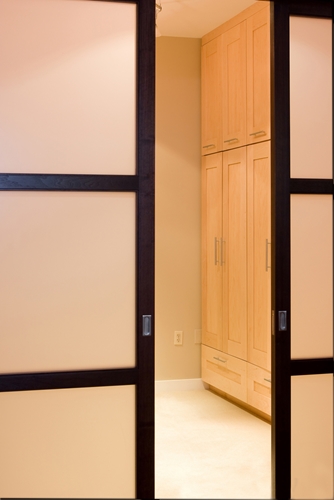 Opening issues
Regular doors have a swinging radius of about 2.7 feet, which eats up considerable space in a room for the sake of opening and closing a door. This can make for a considerable logistical problem for bathrooms, especially efficiency bathrooms, where tubs, closets and toilets must be artfully placed to avoid the swing of the door. Once inside, it can also be difficult to close the door depending on the layout of the room.
In other rooms of the house, regular doors mean that furniture, some mirrors and any other thick or delicate objects cannot be placed against the wall toward which the door swings. Furthermore, an open door will block posters, trim or any other kind of decoration behind it.
Pros in your pocket
Pocket doors eliminate these problems. While most commonly used for bathrooms, they are now increasingly incorporated into the design of bedrooms, living rooms and closets. For living rooms and bedrooms that incorporate chairs or couches, the use of a pocket door frees up space for a more spacious, evenly distributed furniture layout. If furniture feels too claustrophobic by the door, the open area is also the perfect spot for deep or even floating bookshelves, thereby freeing up space elsewhere in the room.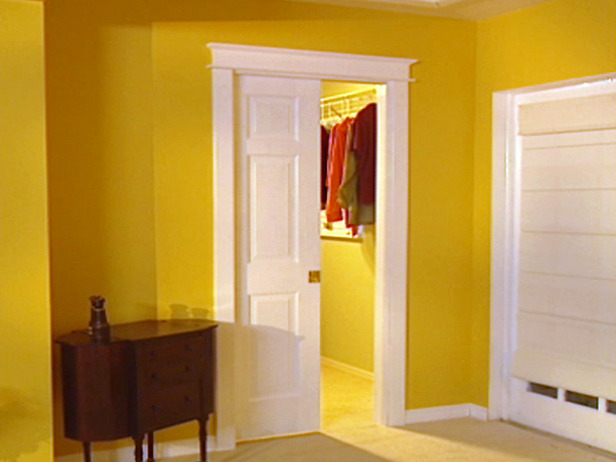 Source
The recessed door also creates a more holistic design space – the full effect of the room can be on display even with the door open. After switching to pocket doors, regular doors may even feel like nuisance.
Constructing cons
While there are many benefits to a pocket door, it does pose its own problems. The biggest issue is installation, which is much more difficult than a regular door. The door will not slide smoothly if there are any slight deviations in calibration during the construction of the interior frame or the setting of the track. Even experienced carpenters can have a problem with these fickle frames.
They can also be a hassle to maintain. A regular door that's damaged or broken need only be removed from its hinges and replaced. However, it can be frustrating trying to repair any damages or remove any objects that have made their way into the recessed frame.