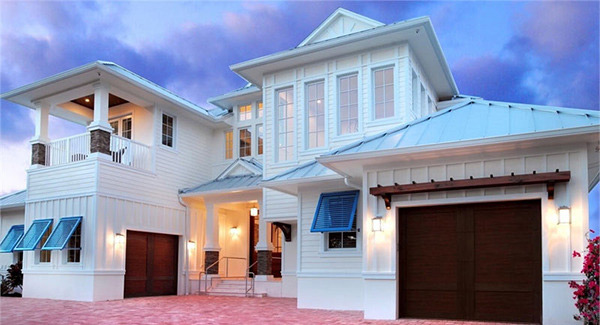 Desired for its wide variety of landscapes and diverse locales, North Carolina is one of the hottest home building markets in the country. This state offers the perfect combination of affordable land, lower home prices, low taxes, and high-paying jobs―no wonder it's a great place to raise a family! If you're considering a move to the Tar Heel State, consider these tips for building a home in North Carolina.
We are here for every step of the journey. Just let us know how Direct From The Designers can make your dream home in North Carolina or anywhere else a reality. Happy hunting!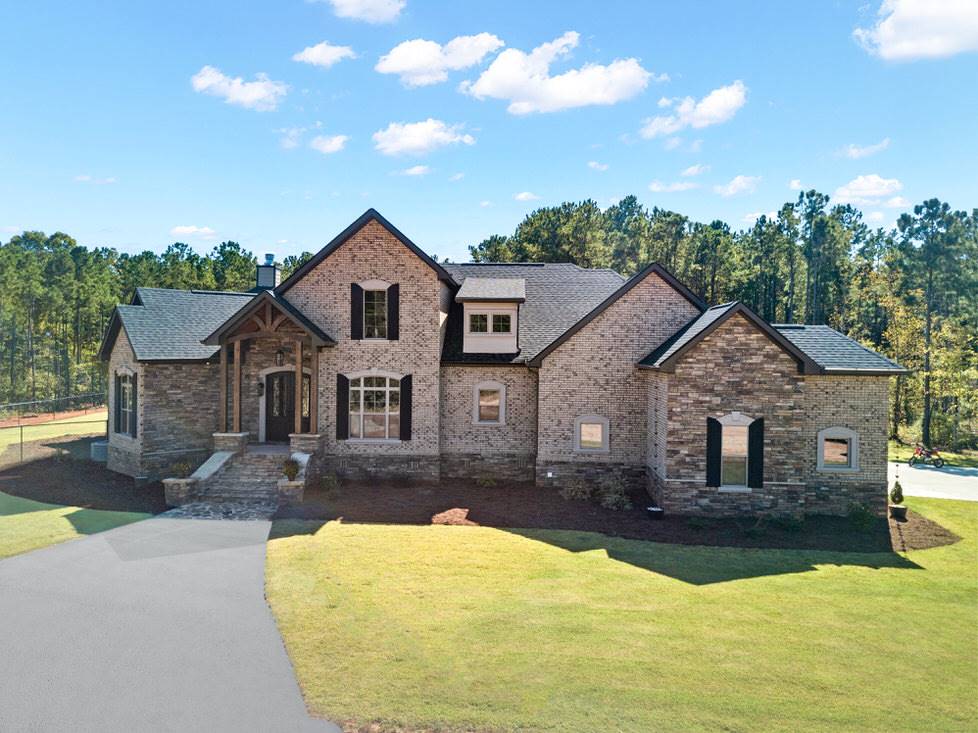 Before you decide on a move, get acquainted with the state and its distinct regions. The location of your build will dictate many of its features. Knowing what to look for can help you zero in on your dream home. So, don't adjust your design on the fly―we'll show you some insider tips for building a home in North Carolina so you can have a great experience from start to finish. And let us be the first to welcome you to the land of the long leaf pine… Hope you like barbecue!
Deciding on the Perfect Location
With thousands of unique designs and layouts to choose from, Direct From The Designers is your dream home destination. Feel free to ask us any questions as you explore the possibilities. We are here for anything you might need.
Before choosing a home to build in North Carolina, it's important to understand the state's 3 distinct geographies: the mountains, the piedmont, and the coastal plain. Each area lends itself to different home styles. Let's break down what you should consider before choosing a house plan for any location!
The Mountains in the West
North Carolina has some stunning mountain views. You'll see the iconic Blue Ridge Mountains and Blue Ridge Parkway seen on postcards for sale at every stop. And speaking of stunning, have you ever been to the Biltmore Estate, taken a hike to Hanging Rock, or gone through the caves at Linwood? These are just a few of the amazing places you'll have easy access to when you build in the mountain region of North Carolina.
You are likely to see a lot of cabin-style homes here, as you would in any other mountainous locale. Many of them feature large windows and expansive porches, as you can see on DFD-9807 (below), to capture picture-perfect views all year long. If your lot allows, consider a walkout basement, too. This can allow you to easily head outdoors to enjoy your surroundings without dealing with exterior stairs. Of course, you can also add to your living space!
Before building a house in North Carolina's mountains, you should be aware of the cold winters. Invest in materials properly to make sure your home is also ready for the weather. Many folks love the mountains for the cool summers and the snowy winters spent skiing and snowboarding, but they can forget that it takes more to keep your home warm and cozy if you plan to live there through all the seasons. Work with your builder to choose great insulation and efficient windows and doors to help keep your bills low and your spirits high!
The Piedmont in the Middle
The Piedmont region is where most of North Carolina's population resides. Many folks who want to build a house in North Carolina choose this central plateau. Not only is it home to big historical cities like Raleigh and Charlotte, but it also has plenty of affordable space to build new. There are tons of neighborhoods and lots to choose from in this booming area!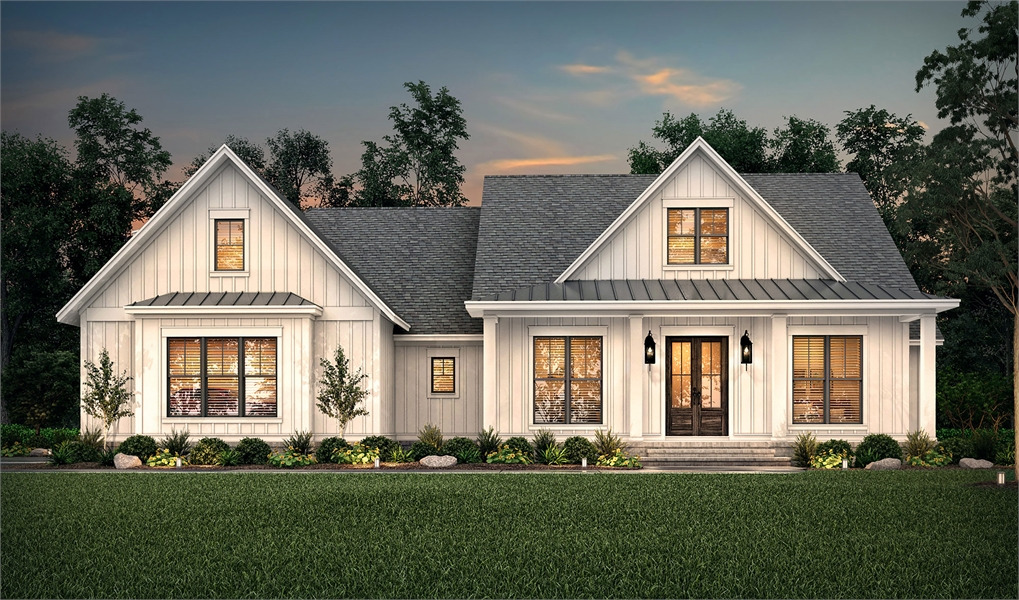 As the flattest part of the state with the most average climate, the Piedmont is home to all sorts of houses. From traditional ranches and farmhouse designs like DFD-8516 (above) to more modern plans like DFD-5107 (below), there is practically no limit on the homes you'll see. We can help you find a home that embodies your unique wants and desires―don't be afraid to stay true to your own style! Just tell us where you'd like to build and we'll help you make a great choice.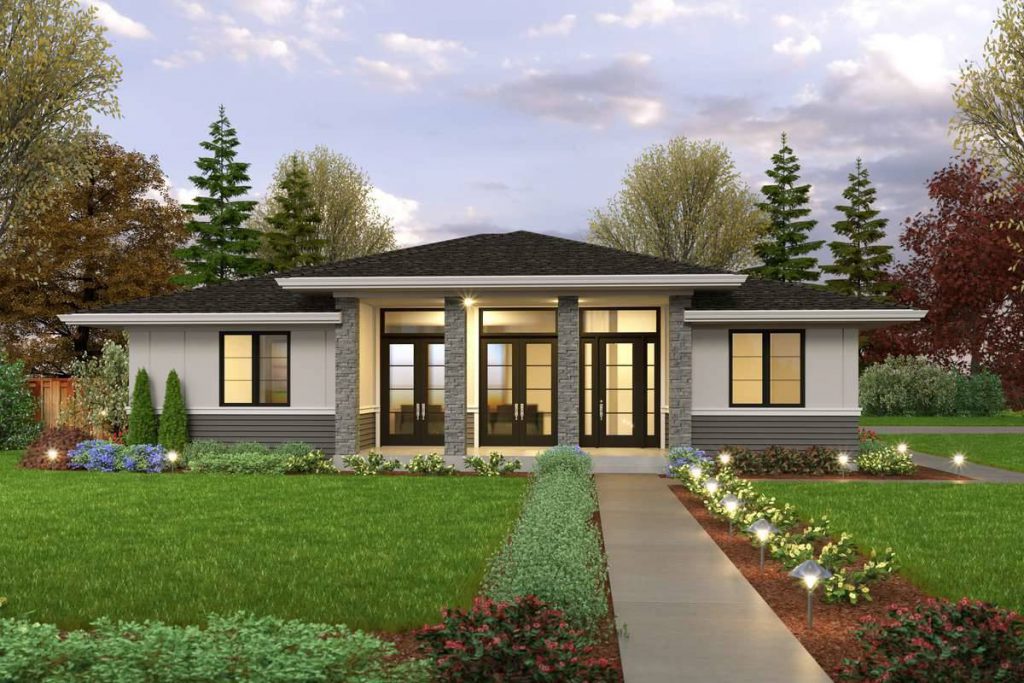 Make sure to check local rules and regulations before buying a lot. Does it come with any restrictions or requirements? Is there a homeowner association (HOA)? Any style limits? Check with a local builder or another professional to ensure you don't miss anything before buying and building your dream plan.
The Coastal Plain in the East
The final of North Carolina's regions is a fan favorite―the beach! There's just something relaxing about the sound of crashing waves and smell of salt air. Whether you want a summer home or a year-round dwelling, consider a home made for the coast to match the surroundings. Take a look at DFD-1456 (below) for some inspiration!
It's important to remember another of our tips for building a home in North Carolina especially when it comes to the coastal plain: no two areas are alike. With varying sea levels and geography, what might work on the Outer Banks could be different from Wilmington or New Bern. Ask for recommendations if you aren't sure what'll work best.
One thing to be aware of when building on the coast is that the land is low lying. In some places, like the popular Oak Island or Sunset beaches, homes must be on stilts to protect against flooding from tides. Talk with your builder to make sure that your plan is perfectly suited for your location. Remember, we can help narrow the search and recommend certain plans to check all the boxes.
Embrace Your Lot's Features
As you now know, North Carolina has a wide variety of landscapes and each one has its own unique style and personality. If you talk with anyone who lives in the state, they'll likely mention the variety of homes present in each area. So, at the end of the day, you have free reign to choose whatever home you'd like.
Take stock of the whole picture when you buy a lot. You might need a long driveway or access road for a rural build. This might not be appealing to a family with limited mobility. The same goes for an elevated coastal home that requires stilts, although you might be able to add an elevator to alleviate that concern. And while there are relatively easy lots in the Piedmont region, the dense red clay soil present there might prevent you from having a basement in many locations. This is why it's so important to know your location before buying a house plan!
Overall, building a house in North Carolina is a dream come true for many. With a few key considerations and a little bit of help from our team and a local professional, your dream home can come to life in this gorgeous state.