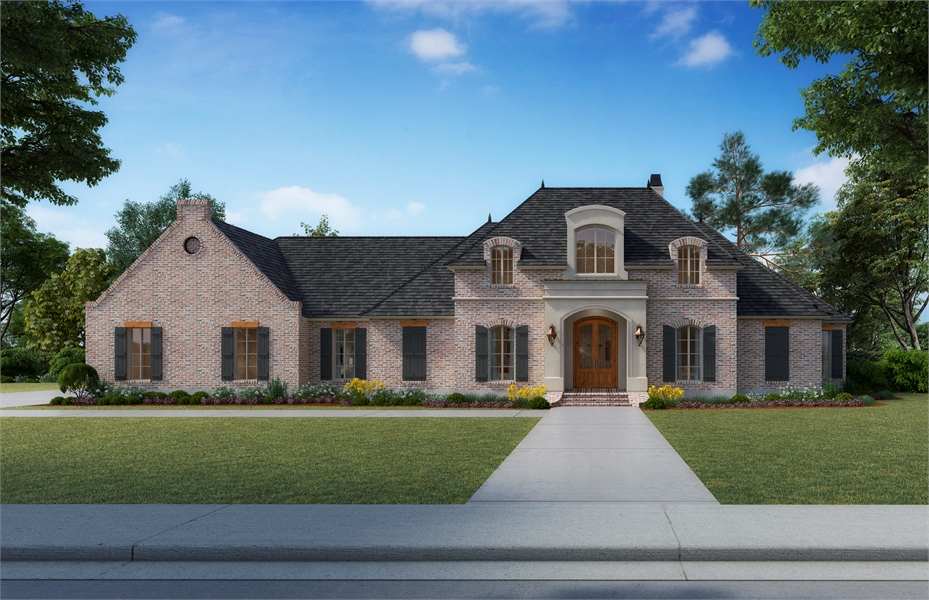 With the start of the new year, many folks are making the commitment to get or stay in shape. That's why now is the best time to explore designing the perfect home gym! By having your own space mere steps away in your own house, you can fight the urge to skip workouts due to inconvenience. Whether you prefer a quick 30-minute bike session before work or a full regimen of weightlifting, we can help make a space that accommodates your gear. So, avoid the smelly locker rooms, waiting for crowded equipment, and worries about germs spreading from strangers. With your own home gym, you get all the benefits of working out with the privacy and cleanliness of a personal space!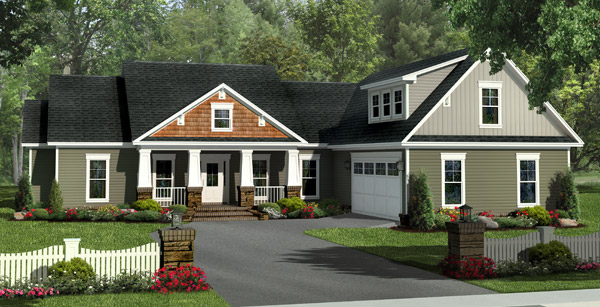 Here at Direct From The Designers, we have thousands of home plans to choose from. Available in virtually every style, shape, and size, we can customize any of them to fit your unique needs. Have questions or want to learn more? Reach out and let us know how we can help! Our team can't wait to see what your dream home will look like… home gym and all!
The beauty of designing the perfect home gym is that you can put one just about anywhere in your house. Whether you need a smaller home and space for yoga and stretching or you want a sprawling estate and the full gym-style setup, we have you covered! We'll show you just how easy adding this space can be, regardless of your layout. Let's get exploring!
A Private Space to Workout
One of the main reasons that homeowners start designing the perfect home gym in their minds is because they want to work out in privacy. We can't blame you there! Being fit requires ongoing commitment, and some can feel discouraged going to a gym filled with hardcore fitness fanatics. While nobody else should define your goals, it's just a bit more relaxing to work out and pursue better health from the comfort of your own home. That's where having a home gym comes into play!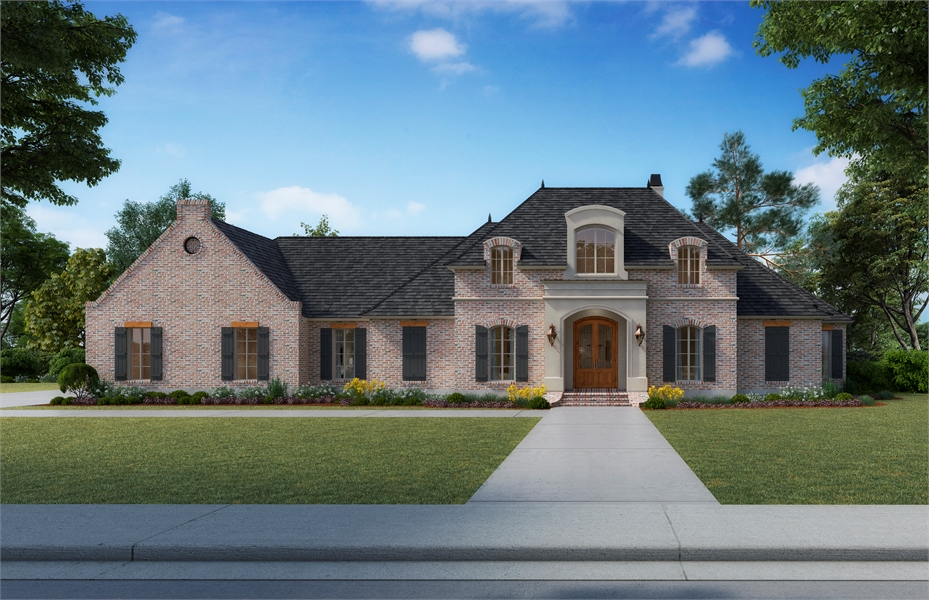 A home such as DFD-1979 (above) offers awesome home gym privacy. An exercise room is included in the master suite! This design also features a large game room that could be outfitted to house a larger workout space, too! Imagine the ease of waking up every morning and walking a few steps to get your exercise in before starting the day. With comfort and convenience like that, every day will begin with a bit more energy! When designing the perfect home gym, we recommend looking for convenient and accessible spaces like this to start.
Designing the Perfect Home Gym from Scratch
Most home plans don't have a dedicated gym space when you look at the floor plans. Fear not! We are able to customize just about any space to house virtually any feature, so we can easily add a home gym to your plan. So, where is the best place for you and your family?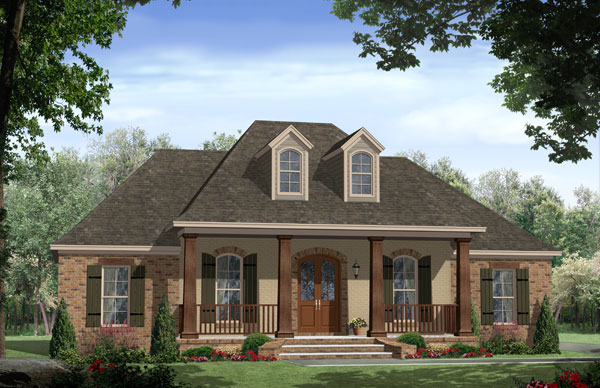 Many people choose to put their home gym in a bonus room or basement area. These spaces are large and flexible, so homeowners often use at least a portion of the extra square footage for working out. Take, for instance, DFD-7683 (above). This charming Southern design might not seem like it has space for a home gym, but it does! You can expand now or in the future thanks to its optional bonus room. A plan like this is perfect for considering a home gym addition whenever your budget allows. But that's not all! This home also has a sizeable garage with an added storage area, perfect for storing any seasonal or larger equipment you might have.
Getting Creative and Understanding Your Needs
Just like architectural style preferences, everyone's gym needs are unique. With so many different workout regimens and types of online classes available, no two home gyms have to look the same. That's why we encourage you to think about what you actually need out of your home gym. If you need something small for just a few machines, we can divvy up a larger space so you can get the most functionality out of it. If you want an area that can house larger equipment and a wide variety of exercise tools, then we can customize your plan with a much bigger room. Just let us know your dreams and we can make them a reality!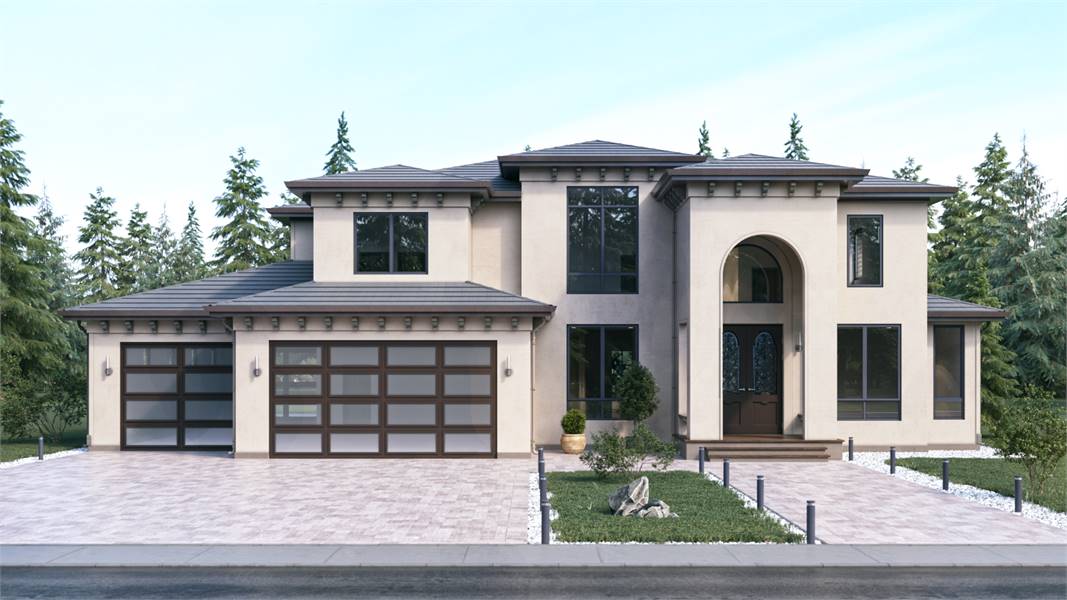 DFD-8762 (above) is a great example of a plan with tons of flexibility for designing the perfect home gym. If you don't need a huge area, it has a flex room tucked beside the foyer. And if you're into CrossFit or need an Olympic lifting area, the workshop garage space is right for you! You won't have to sacrifice parking with the four-car tandem garage, plus the front and rear garage doors of the workshop open to allow a cooling breeze to flow through. Talk about convenient!
No matter what you want out of your home, we here at Direct From The Designers can make it happen. Happy hunting!