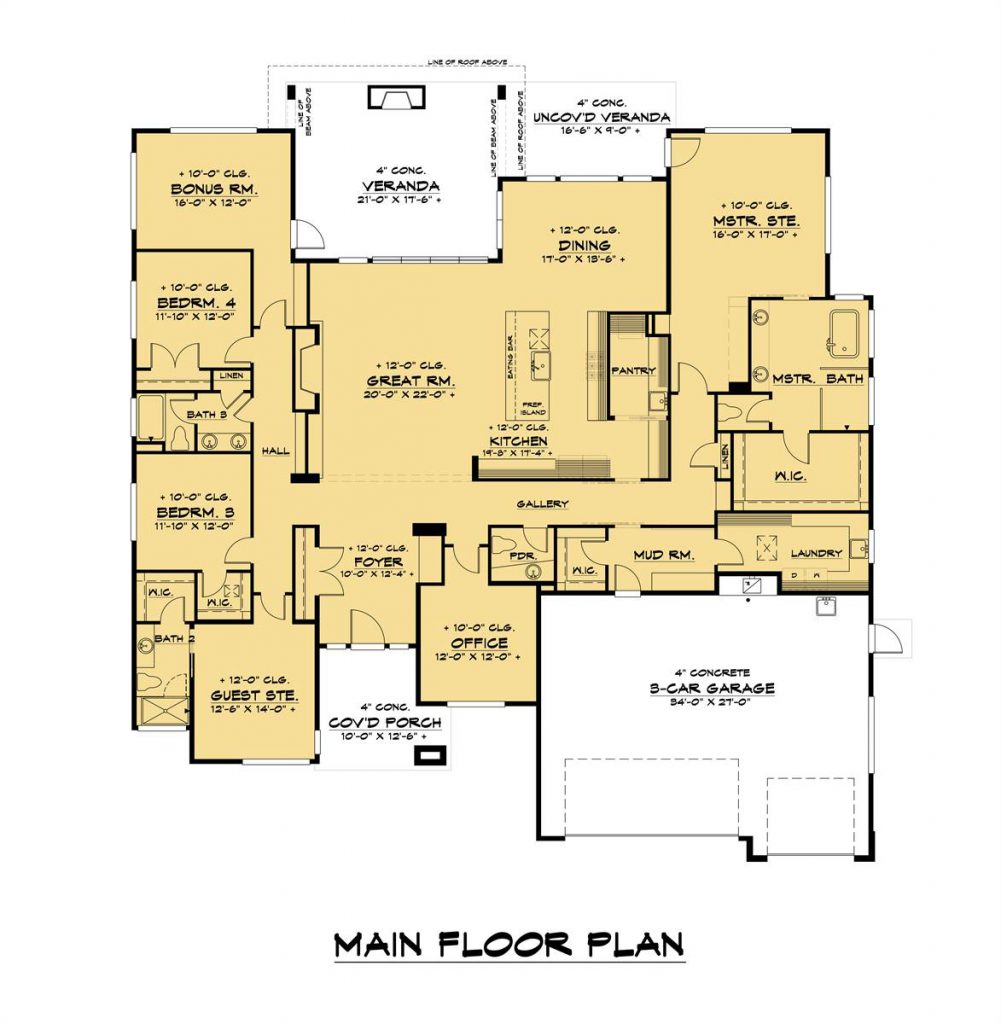 As more people working from home becomes the norm, it's important to have a great office in your layout. Let us show you how easy designing the perfect work from home space can be. You can increase productivity and convenience without breaking the bank―it doesn't get much better than that! And no matter your needs, Direct From The Designers is here to help every step of the way. Take it from the experts, a home office can add tons of value to your dream home.
Whether you want a new home or to update your current one, don't overlook the importance of designing the perfect work from home space. The fix could be as simple as renovating an extra bedroom. Or you might convert your bonus space into a private work hub. Whatever you do, make sure to design a space that serves your needs. This will make the transition to at-home working more convenient! It will create an area that is custom-fit to you―our own corner office suite if you will!
Why You Need a Home Office
Working from home isn't only for displaced office workers. More and more small business owners are choosing to buy homes that have thoughtfully designed office layouts. Instead of spending money on rent, they can grow their businesses from the comfort of their own home. How great would it be to do the same? You can reduce your commute to zero! And sometimes you can even get a tax write-off for the space, too.
Don't just take our word for it! Check out some of our favorite plans for designing the perfect work from home space. We encourage you to keep track of the features that appeal to you. Then let our team help make your new home perfect. You can also try out our Plan Search to filter through thousands of homes, all at the click of a button. Let Direct From The Designers ease the stress of building your dream home.
It's All About Location
So much of a home office's productivity depends on its location in the floor plan. For folks who need to be on the phone or need quiet to think, consider an office away from busy parts of the house. For those who need easy access to the front door or garage for shipping items or welcoming clients, an office off the foyer or mudroom would be best.
Another thing to consider is whether you want your home office to have a purely utilitarian design, or if you want it to combine functionality with beauty. Either is great depending on your needs! We most often see gorgeously designed offices when they're located closer to main living areas or entryways. DFD-7550 (above) is a good example, because its home office is right beyond the foyer. This would make a professional impression to both guests and clients who visit.
Converting Any Space into a Work From Home Area
While many of our favorite plans come ready-made with office spaces, not all do. Don't worry! Adding or turning a room into a workspace is one of our most-requested modifications. Big or small, almost all homes have areas you can turn into a work from home space.
DFD-5516 (above) makes it easy to add an office. This spacious home has a lot to offer, but you'll notice that it doesn't note an office in its original floor plans. If a design like this speaks to you, we can easily incorporate home office finishes to make the perfect space for you.
Just look at that guest suite and envision adding a workstation there. Or maybe part of the upstairs game room could be partitioned off into an office. Our team has seen it all and is ready to exceed your needs.
The Little Things Make All the Difference
When planning your home office, it is important to not overlook the "small" things. By this, we mean things that you will probably end up needing or using a lot more than you realize. While location and layout are very important, so are the perfect finishing touches.
Things like built-in shelving and extra electrical/internet connections can prove invaluable. Especially now with so many video calls, you'll want to make sure you aren't holding up the meeting with a poor connection. Maybe you need lots of storage for client files, books, or even to showcase awards and recognitions. Built-ins can help with that! Or you might need extra outlets to power all of your displays and high-volume computing. You can add floor-based outlets to help hide all the cords and wiring! Whatever your job demands, you can design a great home office to handle it.
DFD-7892 (above) offers a lovely workspace with its office/fourth bedroom. The room will easily accommodate a desk and computers on two walls, because the windows limited to one side. Plus, it even has a private bathroom for convenience!
Whether you are working at home in the short-term or for the foreseeable future, designing the perfect work from home space will simplify your life. Focus on your exact needs and use these ideas to create the perfect office. We can't wait to help you design your dream home down to the last feature―just let us know what you need.