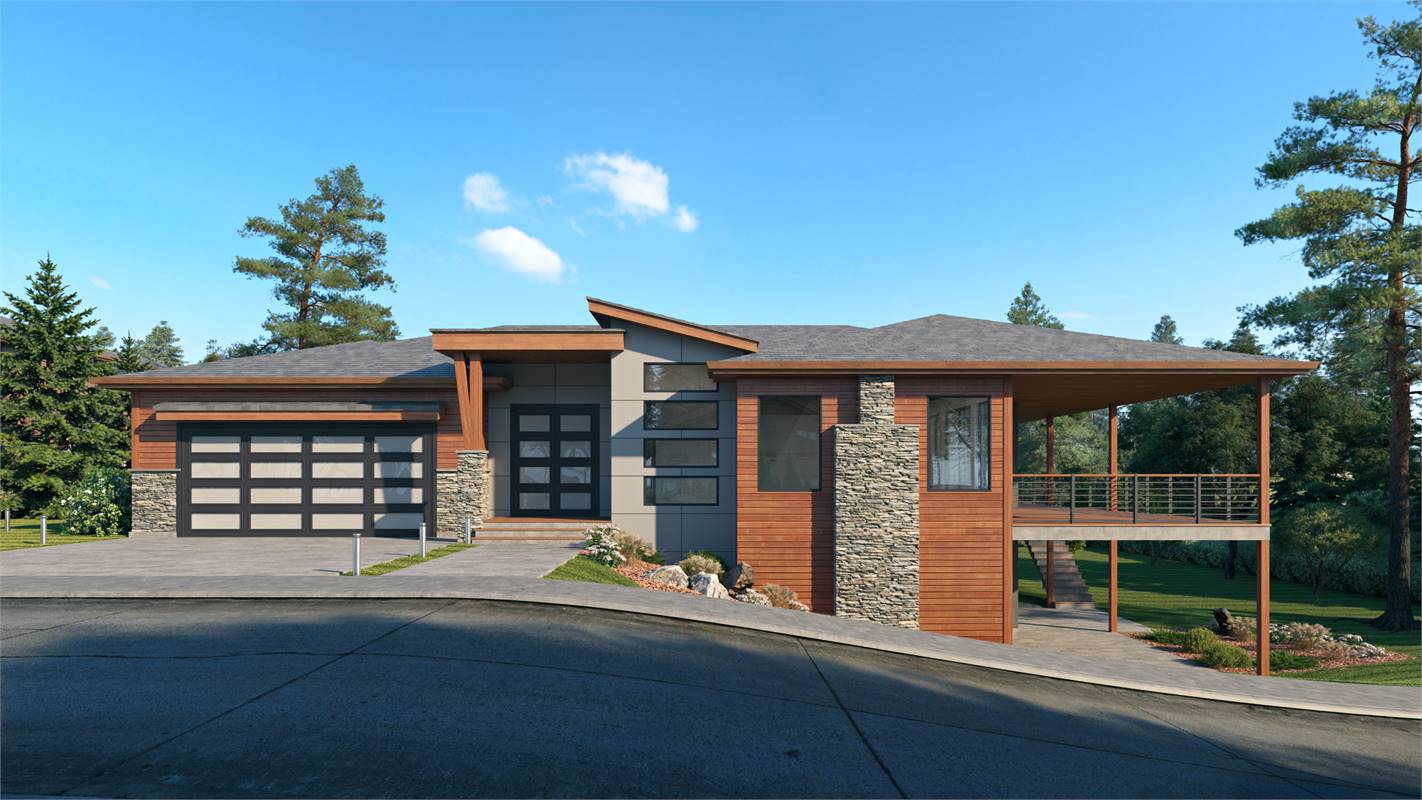 Building a home in North or South Carolina is a smart idea! Many people choose to build in the Carolinas to enjoy the financial benefits of living in lower-cost states and to enjoy the natural beauty of this area.
The Carolinas feature distinct landscapes from the beach to the mountains within a few hours' drive of each other. With beautiful cities like Charleston and Myrtle Beach on the coast and Asheville and Greenville in the mountains, residents enjoy a unique blend of Southern hospitality and alternative buzz. It's no wonder so many families find the Carolinas to be perfect place to build a new home.
Let's take a look at popular house plans available at Direct From The Designers that are perfect if you plan on building a home in the Carolinas.
Mountain Style Plans
Let's start with plans that would fit in perfectly in the Blue Ridge Mountains. DFD-9040 offers a unique mix of modern and cottage style. It also adapts to rugged land, so don't worry about slopes! Front and rear porches and a sundeck provide plenty of space to enjoy views on all sides. You can also enjoy them while comfortably inside thanks to all the windows. The exterior design blends in with nature with plenty of wood and stone elements. This rendition might look a little too tropical for the Carolinas, but it'll fit right into your land when you select local materials. This plan has 2 bedrooms and 2 bathrooms if you select the crawlspace foundation, but you can have a third bedroom and bath alongside a game room if you go with the basement. That flexibility makes DFD-9040 an excellent vacation, retirement, or family home.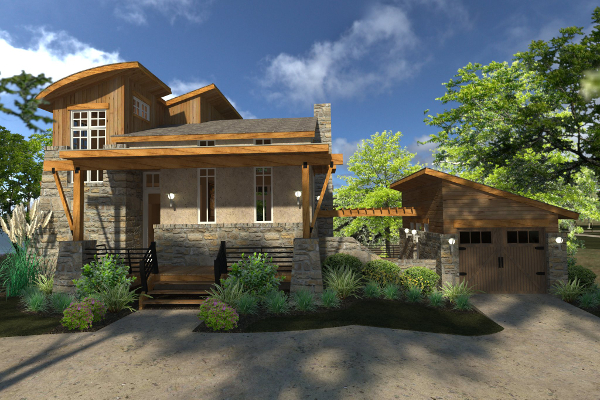 Another lovely mountain-style home, DFD-9506 comes ready to adapt to a side-sloping lot. This breathtaking design would fit right into a neighborhood or out on its own if you want to enjoy the privacy of nature. The huge covered deck provides a wonderful space for taking in the fresh air and gathering friends and family. The inverted layout keeps all main spaces including the master suite conveniently on the boosted main level to make the most of views. DFD-9506 is on the larger side and has 3 bedrooms and 3 ½ bathrooms, so it's ideal for a growing family.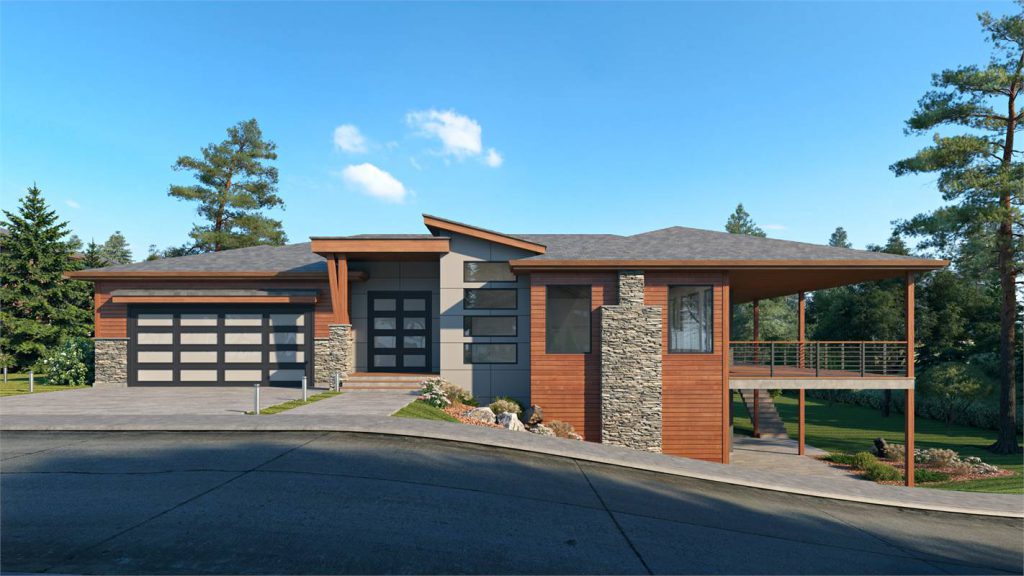 Beach Style Plans
Perhaps you need a beach or lake house instead? DFD-4651 sits atop a drive-under garage and has a wraparound porch to make the most of water views! This arrangement is ideal when you build along a coastline because it helps protect the living spaces from flooding. A smaller plan with 3 bedrooms and 2 bathrooms, DFD-4651 would make a great vacation or starter home. It also has a main-level master suite to appeal to retirees.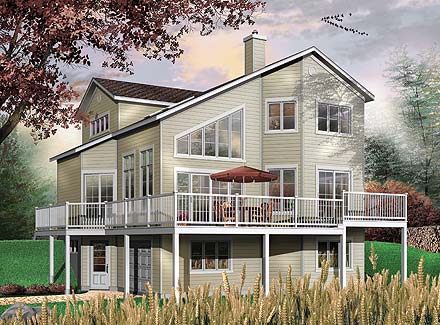 What if you really want to be able to take in full-surround views? Behold the octagonal design of DFD-8652! Built upon a basement full of future space, the entire house resides on the upper level. The wraparound deck surrounds it on all sides for terrific views no matter the direction! DFD-8652 boasts 3 unique bedrooms and 2 ½ bathrooms and comes in at a modest size for most families.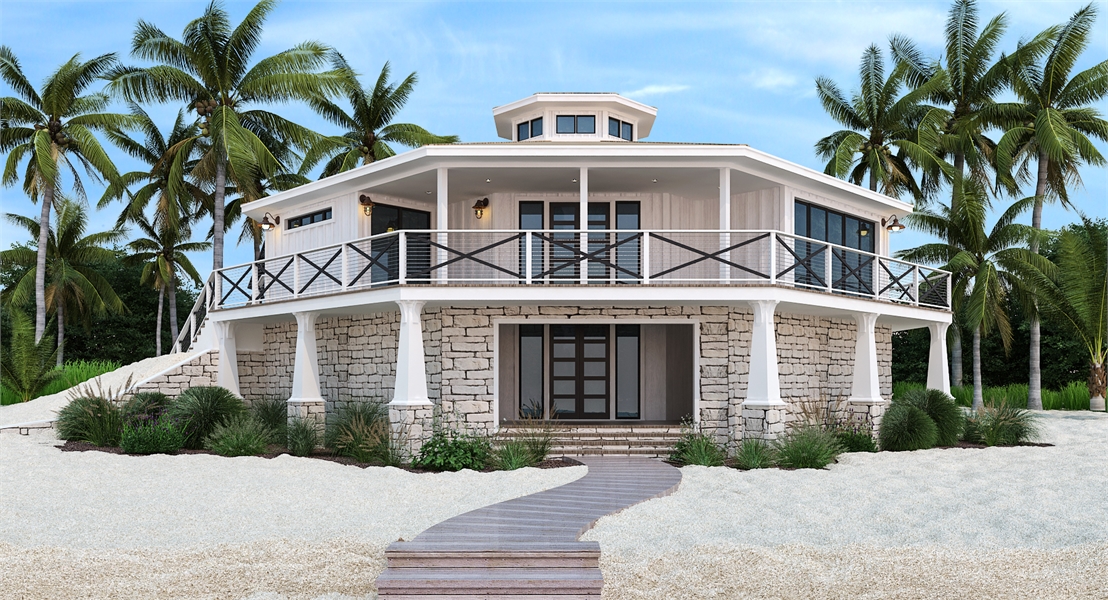 Check out our website, Direct From The Designers, to find the perfect plan for your family! Whether you're building a home in the Carolinas or you have your sights set elsewhere, you'll find tons of options in our collections. We can even help make modifications to the blueprints, if necessary. Give us a call at 877-895-5299 to get in touch with our knowledgeable Home Plan Advisers!