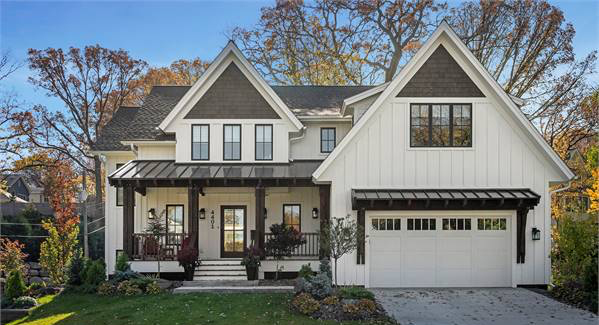 No matter your budget or lot size, you are sure to love these unique homes with flexible spaces!
Having good "space" is one of the most requested things among our customers. And while space often comes in the form of an expansive layout, it can also come in more affordable plans. We encourage you to think outside the box and consider spaces that can have multiple uses. You can get room for everything you want out of your home, at a price that won't break the bank!
While every family has their own wants and needs, adding flexibility to a home helps make everyone happy. As you look through all that these great plans with multi-use spaces have to offer, take note of what you like. Our talented team of designers is here to help incorporate your favorite features into any of our amazing plans!
Getting Creative in the Laundry/Mudroom
Often overlooked or ignored, many homeowners still spend a lot of time in the laundry room. Weekend chores are never fun and this area can feel dreary… Get creative and add some flexibility so this once-boring room can become a multi-use dream space!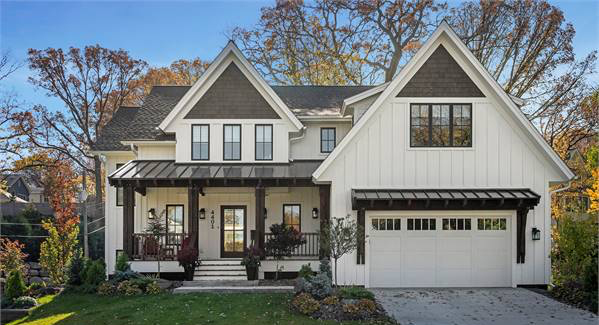 DFD-2001 is a wonderful example of how a few simple additions can make a mudroom uniquely functional. Check out all of that additional closet and locker storage, and even the dog shower! With spaces like these, tracking mud across your floors can become a thing of the past. Plus, its location directly off of the foyer and garage makes for quick and discrete chores.
You'll notice that the laundry room is actually upstairs with the bedrooms, but if you want, you can always move it down here to maximize the functionality of the space even more! Or keep it upstairs, and turn part of it into the craft room you've always wanted!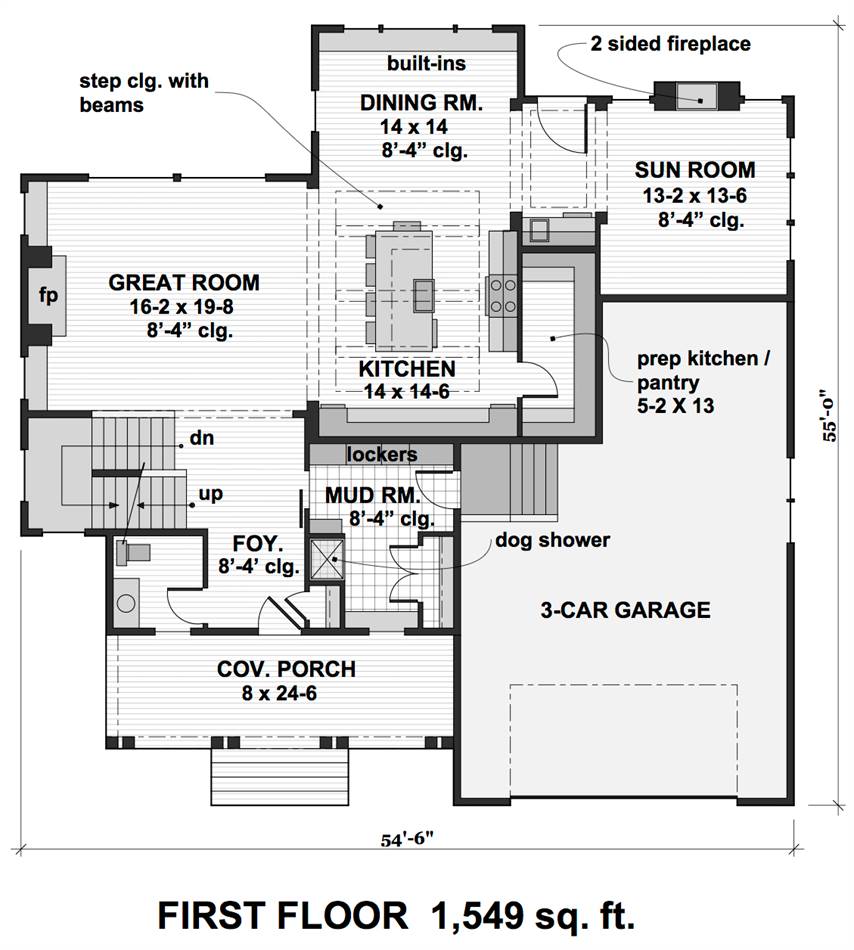 Take a look at some more great laundry and mudroom ideas in these lovely and practical plans. Notice how each one is both efficient in design and flexible in use. You'll never look at the laundry room the same after seeing these great options.
Entertaining Guests All Year Round
Some of the most creative spaces in homes center around entertaining. A gourmet island kitchen usually stars in the show, followed by an open family room, dining room, and sometimes even a wet bar. Many plans also offer outdoor areas with their own kitchens, perfect for hosting backyard parties.
While these spaces themselves are often hubs of creativity in terms of design and function, you must make sure that they accommodate your needs. We're talking about finding that all-important flexibility that allows you to get maximum enjoyment from these spaces, big or small. You have to take your own circumstances into consideration to decide what's right for you.
The good news? Adding flexibility is probably easier than you thought. Check out DFD-1946 and notice how the simplest details can make all of the difference when it comes to entertaining.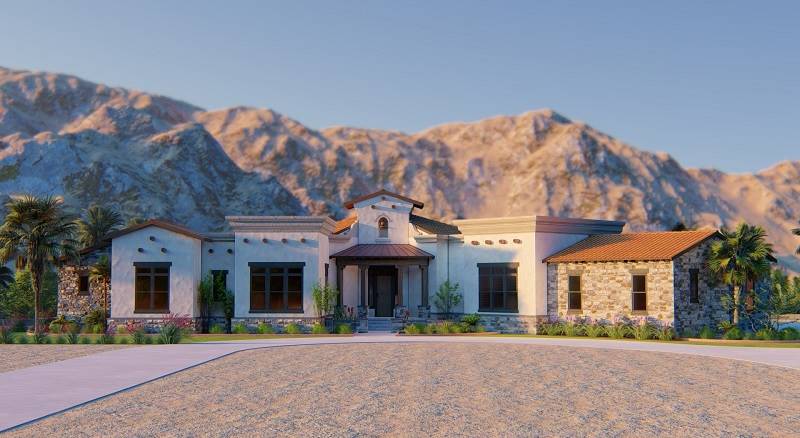 We absolutely love this unique, V-shaped home's large kitchen, fit for a chef, as well as the outdoor entertainment area. Take a look at how the living spaces are enhanced thanks to the addition of multiple patio doors. This allows seamless movement inside and out, making hosting large parties easier. No one will feel excluded from the good times when everything is open and inclusive!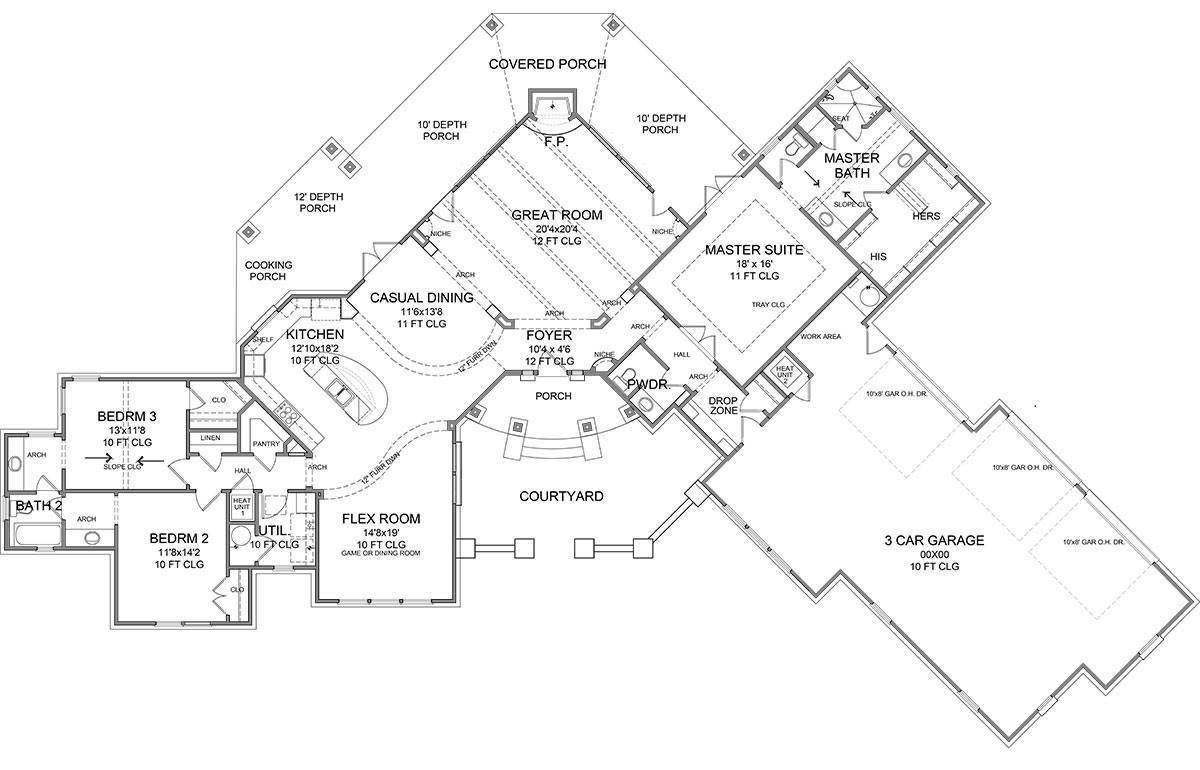 When it comes to finding a unique home with flexible spaces, sometimes less is more. While there are plenty of stunningly grand offerings to choose from, don't overlook the little things. Adding an extra set of doors or some more windows can brighten a room and make it feel more inviting all year long.
Bonus Rooms and Future Spaces
As you look through all of the great house plans out there, you'll notice that many have bonus rooms. These spaces add a little bit of unique function all on their own!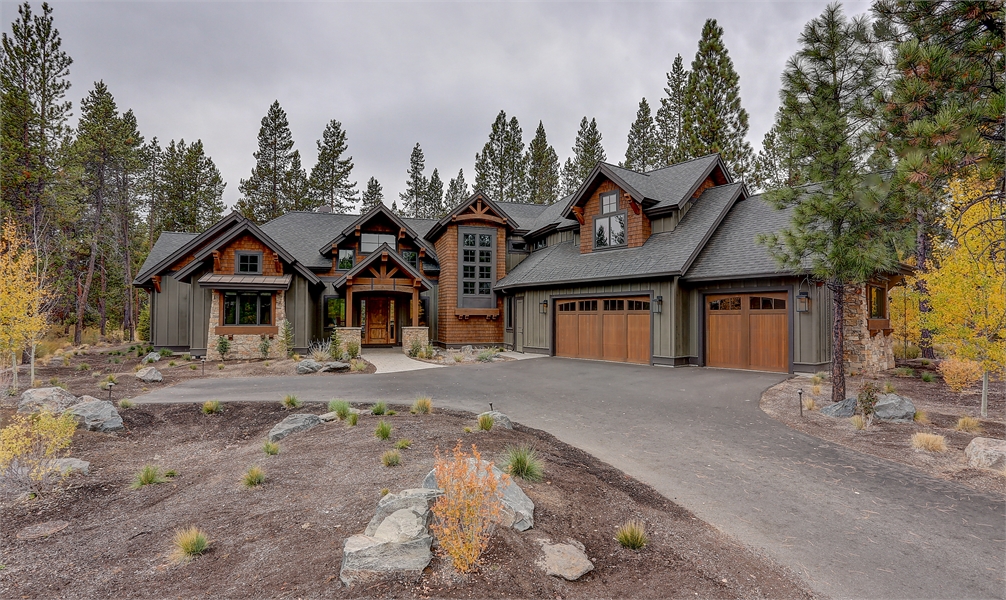 Maybe it's an office or a game room, or maybe your very own home theater. The beauty of a bonus room is exactly that… it's a space for you to add a cherry on top (a "bonus" if you will) to your already amazing home! Choosing from unique homes with flexible spaces (including bonus rooms) gives you some wiggle room to make your home flexible enough to meet all of your needs.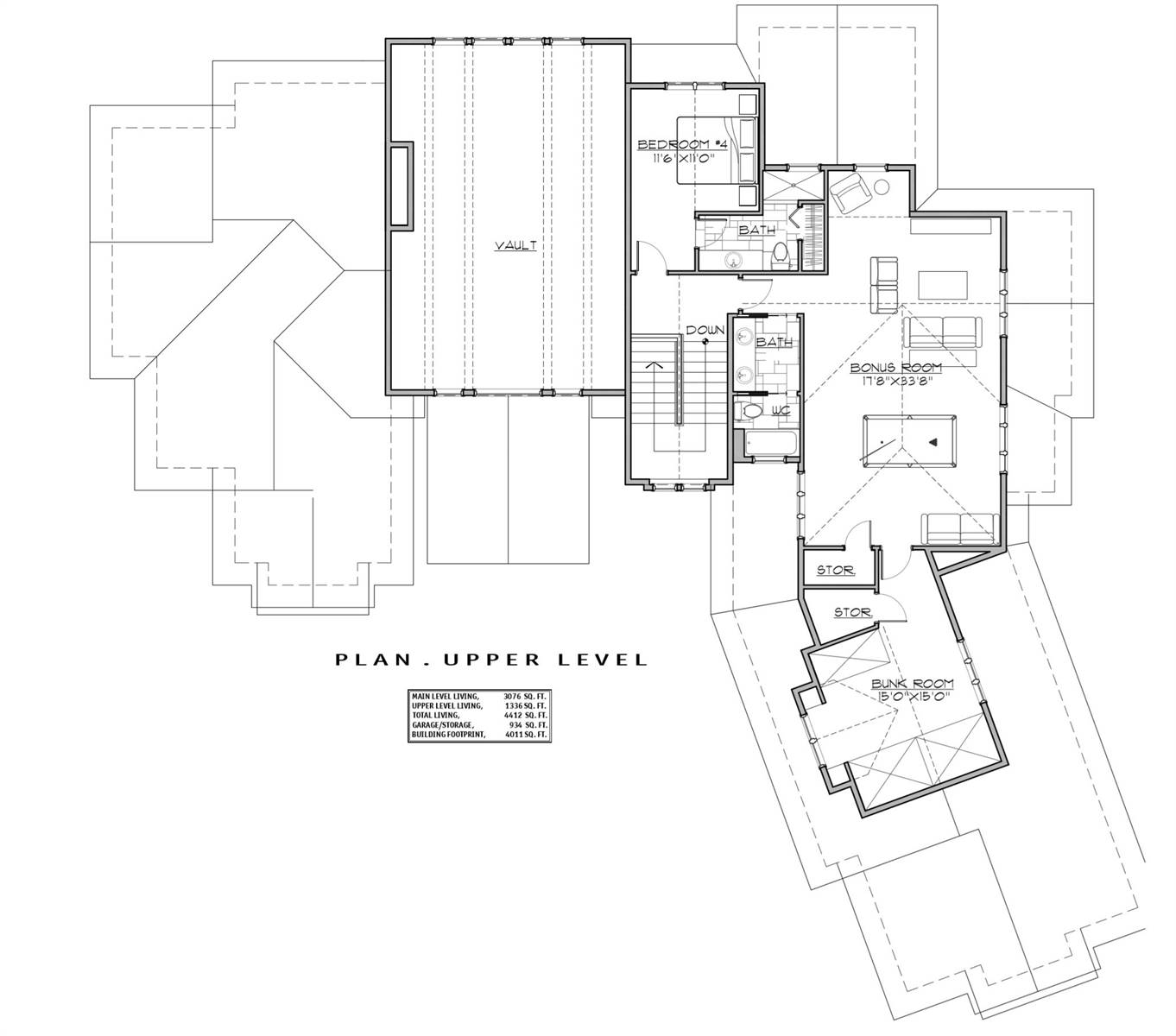 Also look at plans that have future growth potential. Whether in the form of an unfinished basement or attic, or a simple room addition, these come in all shapes and sizes. Make sure that your dream home still feels like a dream years down the road as the family grows and ages! By focusing on unique homes with flexible spaces, you'll never have to worry about feeling cramped again.
Questions, comments, or concerns? Feel free to contact us and let us know how we can help you find the perfect dream home. No matter your budget or style, we love helping customers find the plans that fit their needs exactly!