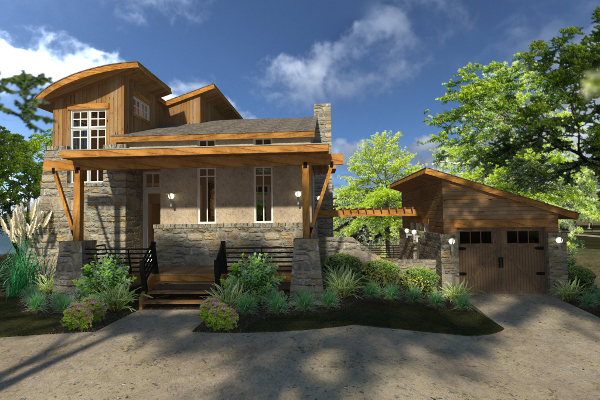 When it comes to choosing your dream home, looking at unique small house plans can be a great way to express your style without stressing your budget. Available with countless looks and finishes, these plans are some of our and our customers' favorites. From Craftsman cottages to modern dwellings, we encourage you to explore the world that is small house plans.

Often confused with 'tiny houses,' small house plans are usually 2,000 square feet or less and have many more features than extremely tight tiny homes. Many homeowners are amazed at just how much a unique small house plan can pack into its walls. Small house plans aren't just for new homeowners or small families. Most of our plans in this category have 3 or more bedrooms. By choosing to build a smaller plan, you can save money without cutting corners on style or comfort.

Among the many benefits that these house plans provide, you'll notice that each one has been designed with attention to even the finest details. A small house plan often has as many if not more unique features than some more extravagant homes. Take a look around our collection of unique small house plans – you may just find a surprise!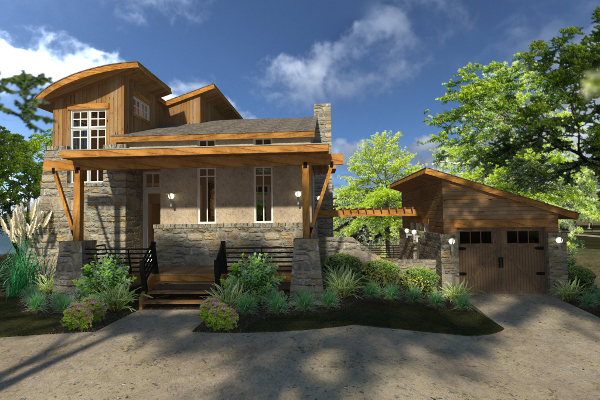 Money-Saving Style

All of our small house plans provide the same assurances and attention to detail that can be found in any plan we offer. But the wonderful thing about small house plans is that they are often the most creative! This means that you get a quality dream home, and also might get some unique features that are hard to find anywhere else. And what's even better is that you can get these things without having to pay astronomical prices.
A great example of cost-effective style is seen in House Plan 9040. This 2 bed, 2 bath plan is a perfect medley of striking design elements at a price that you can afford. Many larger homes don't have the beautiful fusion of styles that this 985-square-foot home offers. Notice the exposed wood and stone which join perfectly with a unique roofline to define this modern marvel. If you love it but need more, get the walkout basement foundation that adds another bedroom, full bathroom, and a game room!

When searching for your perfect small house plan, take note of the unique features that each one has. Whether it's an interior addition to make your life easier, or an exterior that is sure to catch the eye, each plan has something special to offer.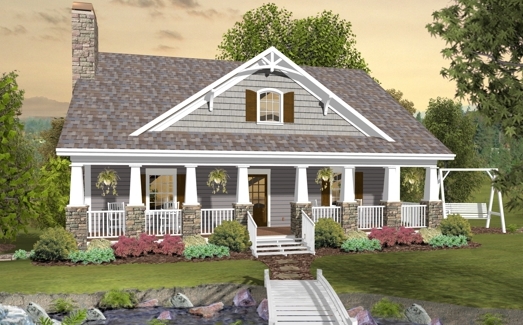 Surprising Spaces and Comfortable Living

Don't let the word "small" dissuade you from considering these many great plans. With up to 2,000 square feet, many of them feel anything but small, and they all come with an emphasis placed on your comfort and enjoyment.

Take, for example, House Plan 3061. You may be surprised to know that this 1,666-square-foot plan with 3 bedrooms and 2.1 bathrooms is designated as a unique small house plan, but it is. Check out the great features this home has to offer! An inviting front porch, media room, and 2-car garage are only the beginning. We think you'll love the open floor plan and 5-piece master ensuite! The reality is that there are countless small homes just like this with plenty of living space and enjoyable room.

As you look through the many different plans within this collection, remember to use our filter feature. This advanced search option can help sort through homes that have the perfect spaces for you and your family. Whether it's a plan with an in-law suite or one that focuses on outdoor living areas, we have them all!

Customer Favorite Unique Small House Plans

Many of our unique small house plans are also some of our best-sellers. Check out our top-selling plans, some of which may be just what you've been looking for.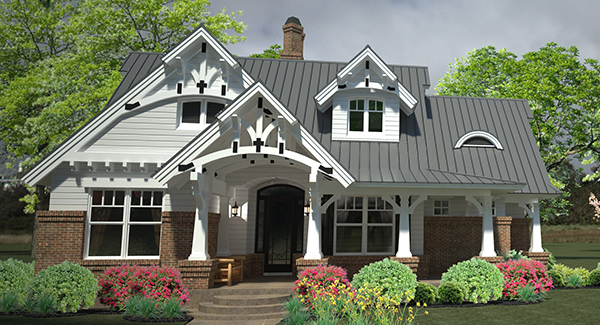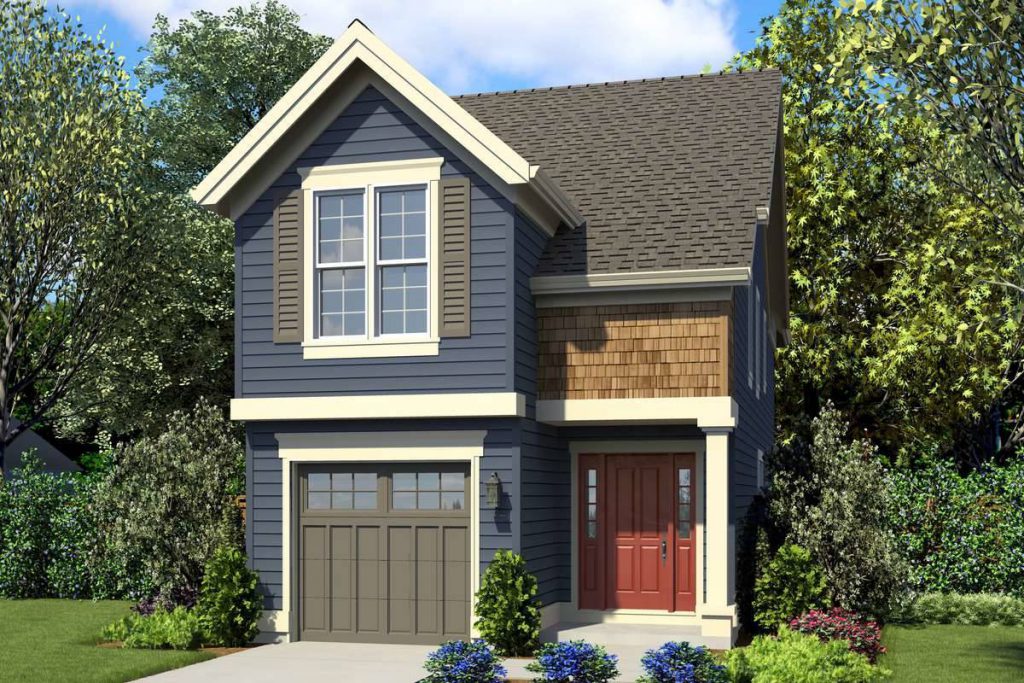 No matter where you are on the journey towards your dream home, consider the endless benefits of a unique small house plan. Think of the possibilities for you and your family. If you haven't previously thought about choosing a small house plan, go through our many options and see if there's one that is right for you. Have questions or need help? Our experienced team of home plan specialists is at your service!