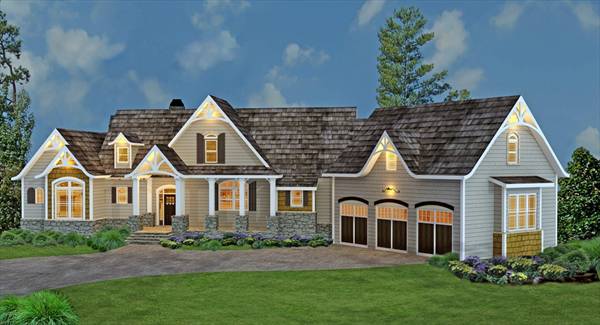 Choosing a suitable floor plan should be one of your top concerns, but we get a lot of questions about what makes them different. Do you know what makes an open floor plan special? So many people demand this type of layout, so it's a good idea to know what you're looking for!
First of all, the sought-after open floor plan is an inclusive and accessible layout that centers around the main living areas. They usually include wide-open kitchens and airy family rooms. It doesn't have to stop there, though; these homes often share other things in common, like split bedrooms and additional closed media spaces. Families love the comfortable and informal feel, and it's a good investment because the market value of open-concept designs always seems to go up!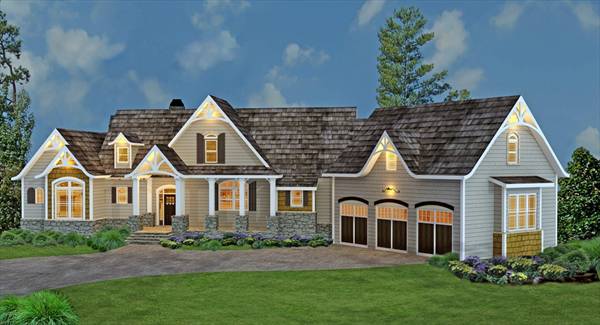 The Value of Open Floor Plans
People think that an open floor plan is an invaluable asset to main living areas, but these homes can offer a lot more throughout. It's doesn't just cover the traditional living, cooking, and dining spaces – you'll often find secondary living areas upstairs or in the basement, and/or outdoor entertaining spaces that make it possible to spread out. So if you want a home that gives you options, look into open floor plans.
DFD-2001 is a wonderful example that provides openness and connection throughout. Notice how the second floor is designed with a large hallway that ties all of the bedrooms together. It even has a large bonus room and a private office. And check out the great sunroom/entertainment area on the main level! Some homes like this have large auxiliary bedrooms with their own en-suites and walk-in closets, perfect for guests and older children.
As you search for your dream house plan, look for plans that incorporate openness throughout. Everyone will love these inclusive spaces for years to come!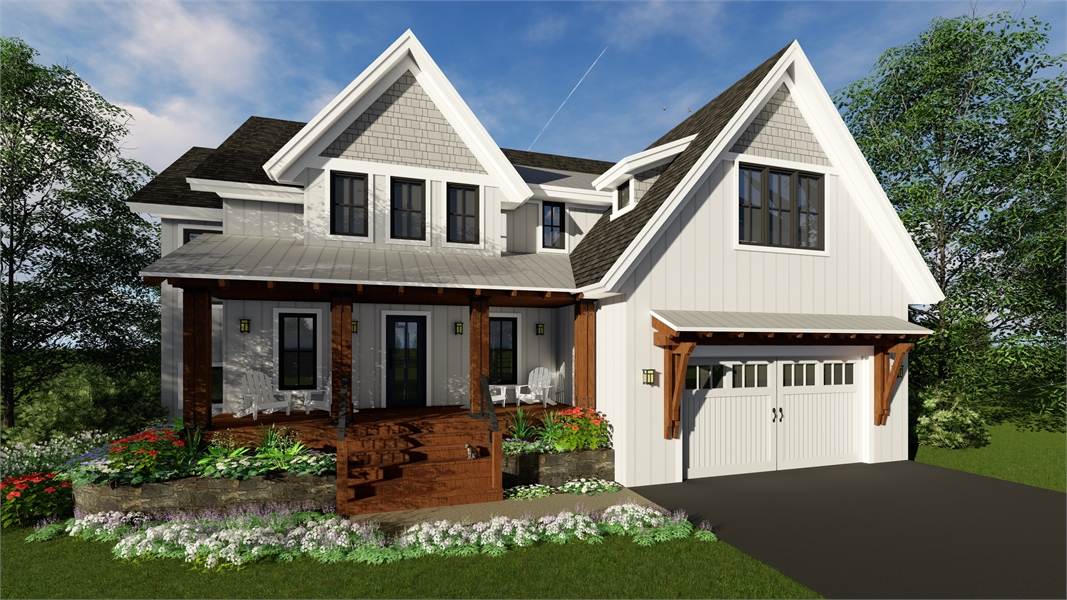 Accessibility for All
Say goodbye to tight rooms and narrow hallways. When you choose an open floor plan, your whole home can feel light and airy. It'll also feel much cozier, no matter the size. Everyone of all ages and capabilities can enjoy what your home has to offer.
Consider DFD-4465. Not only does this one-story plan provide open spaces, but it's also extremely accessible. It features the option for a wheelchair ramp as well as wide hallways. It even has a handicap-accessible master suite! Whether you are looking for a home that is feasible as you grow older, or just want a place for entertaining large crowds, open floor plans make it so everyone can enjoy the space.
Think of how an open floor plan can enhance your dream home. Maybe you like having a bright and airy feel? Or hosting everyone together in one area? Take the headache out of planning events and parties and rest easy knowing that no one will be excluded because of an inaccessible layout.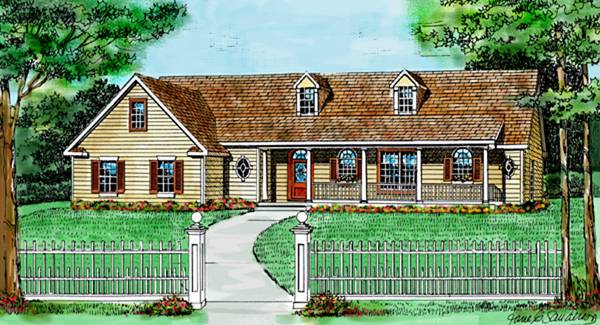 So, What Is an Open Floor Plan?
The answer to this question is actually quite simple. Plus, it can be found in practically all of our most popular house plans! An open floor plan encompasses any two or more spaces or rooms that are seamlessly joined together, offering distinct yet not totally defined areas.
No matter if you're looking for a cozy cottage or a sweeping manor, we offer so many great homes with open floor plans. We promise you can find an open floor plan that fits both your budget and style!
Take a look at a few favorite open floor plans to get started!
Homebuyers simply can't get enough of open floor plan layouts! We're confident you'll love a floor plan that gets rid of choppy rooms and dark spaces. Trade those in for an enjoyable layout that is open to everyone!
If you still find yourself wondering what an open floor plan is or how one may be right for you, connect with our house plan experts for personal assistance! We would love to answer any questions you may have. Don't hesitate to contact us and see how we can help you find exactly what you want!