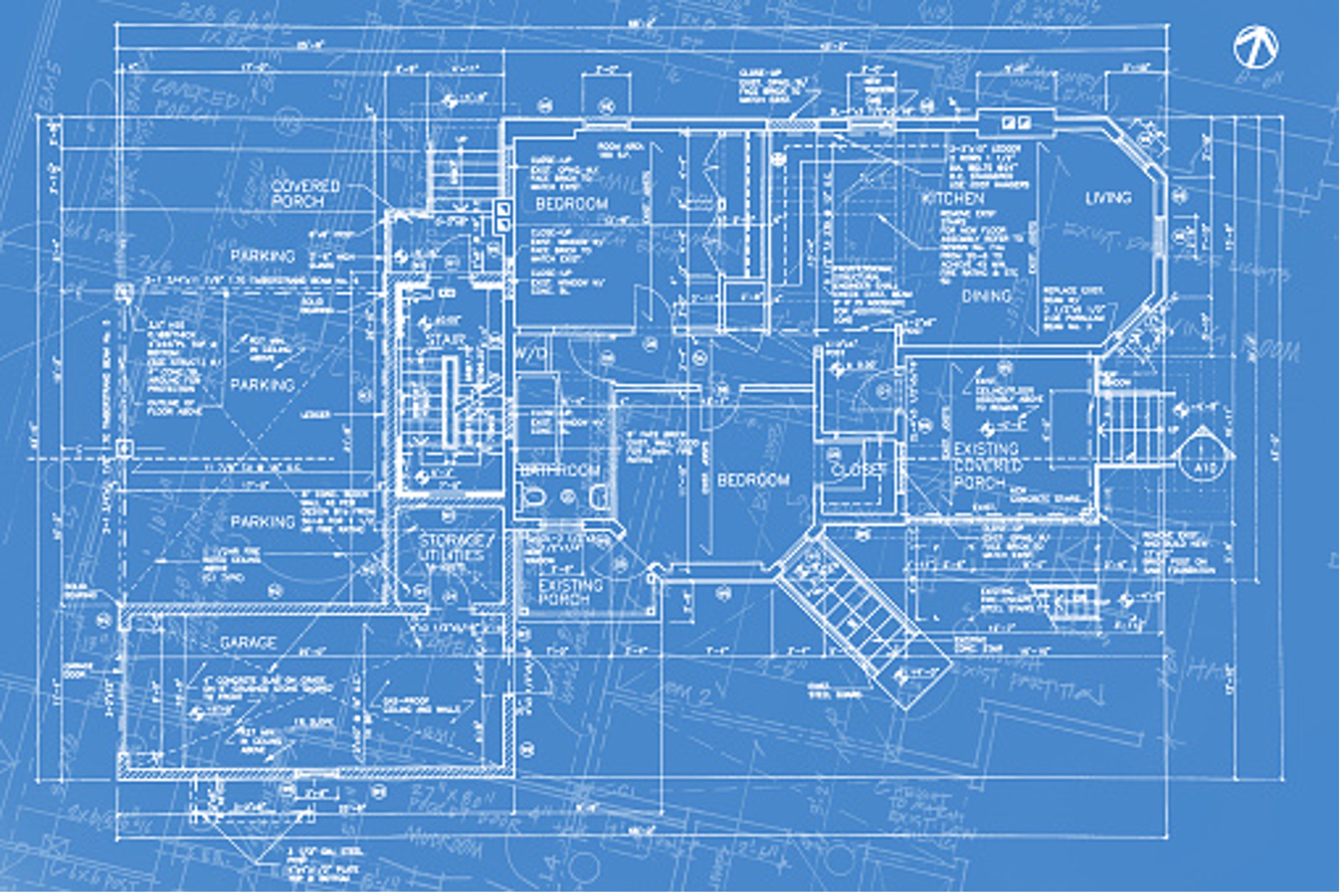 If you build anything that requires a permit from a building jurisdiction, you will need construction documents also known as blueprints for the project. Architectural blueprints are a type of construction drawing that shows how a building is designed so a professional knows how to construct and finish it. A blueprint shows how the frame of the building goes together. It also shows the location of doors, windows, plumbing, and electrical features. You will see what materials to use and where as well as the overall aesthetic. Construction drawings are created by a team of designers, architects, and engineers to bring together all the pertinent items required into one set of documents. Whether you're looking at house plan blueprints or blueprints for a commercial building, the basics are the same!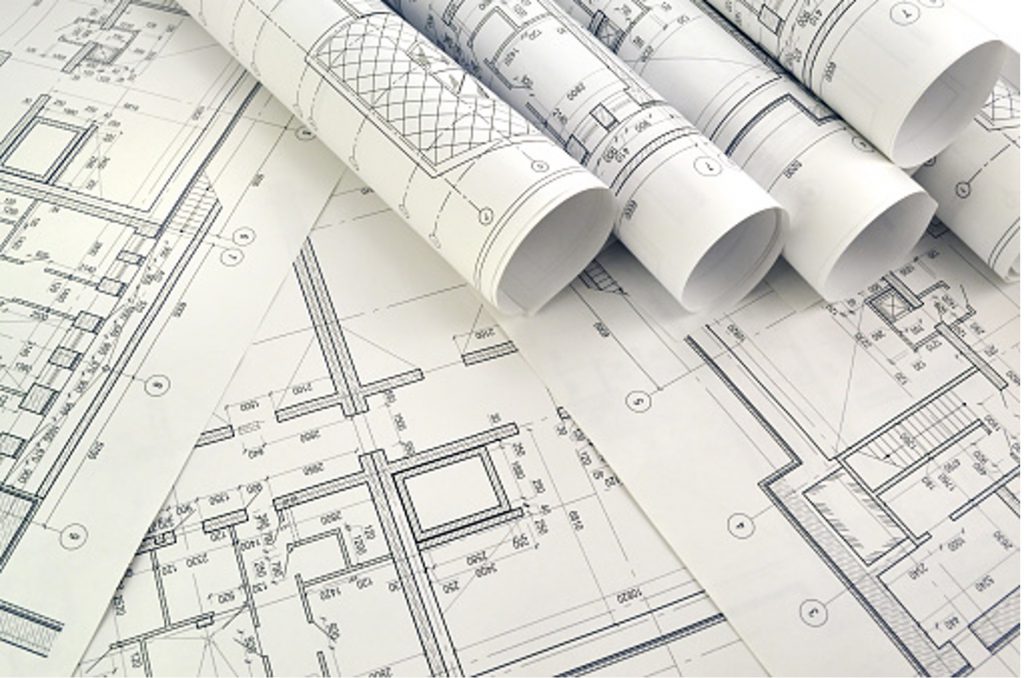 The History of the Blueprint
The word blueprint comes from the past. Construction documents were created by taking a drawn image on semi-transparent paper weighed down on top of a sheet of paper or cloth. The paper or cloth was pre-coated with a photosensitive chemical mixture of potassium ferricyanide and ferric ammonium citrate. When exposed to light, the exposed parts of the drawing (the background) became blue, but the drawing lines blocked the coated paper from exposure and remained white. So, the original blueprints—cyanotypes—really were blue!
This process was developed in 1842 by John Herschel and remained in use until the 1940's. First, the cyanotype blueprint got replaced by diazo prints. These inverted the colors—they had blue lines on white paper—and people called them whiteprints or bluelines. In today's modern world, digital construction files created on CAD (Computer Aided Design) software have replaced paper altogether. Why? Because PDFs of plans can be emailed directly to the consumer. Printed sets are still available to buy, but they aren't as popular. Many people prefer sending their plans digitally to their bank, builder, building department, etc. Some people even bring them into the field on a mobile device. You can always print PDF plans at a local shop if you need physical copies!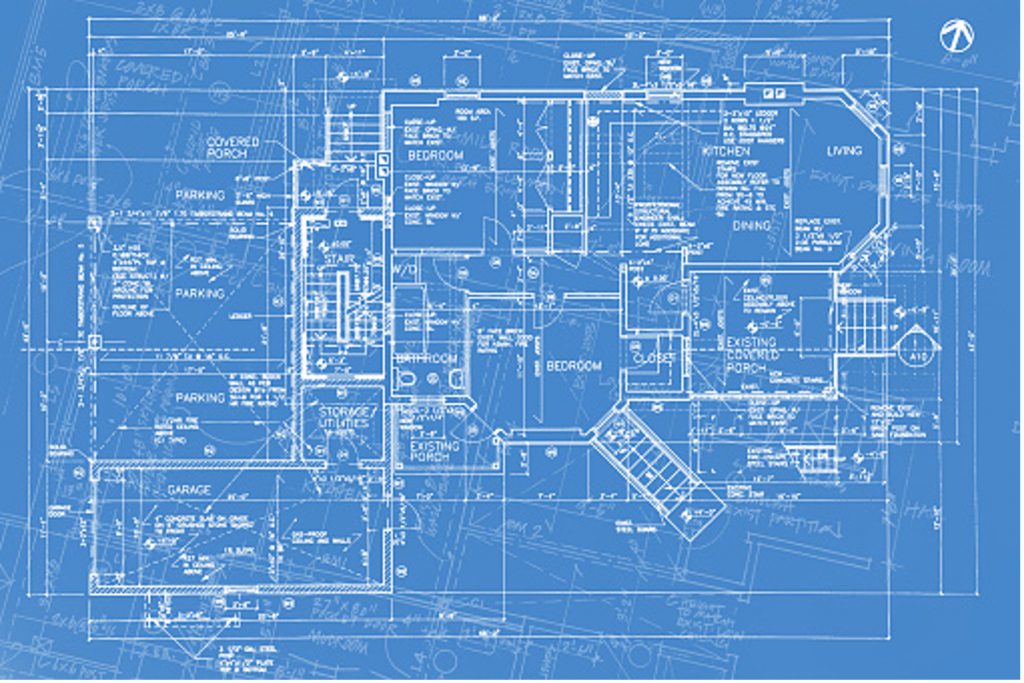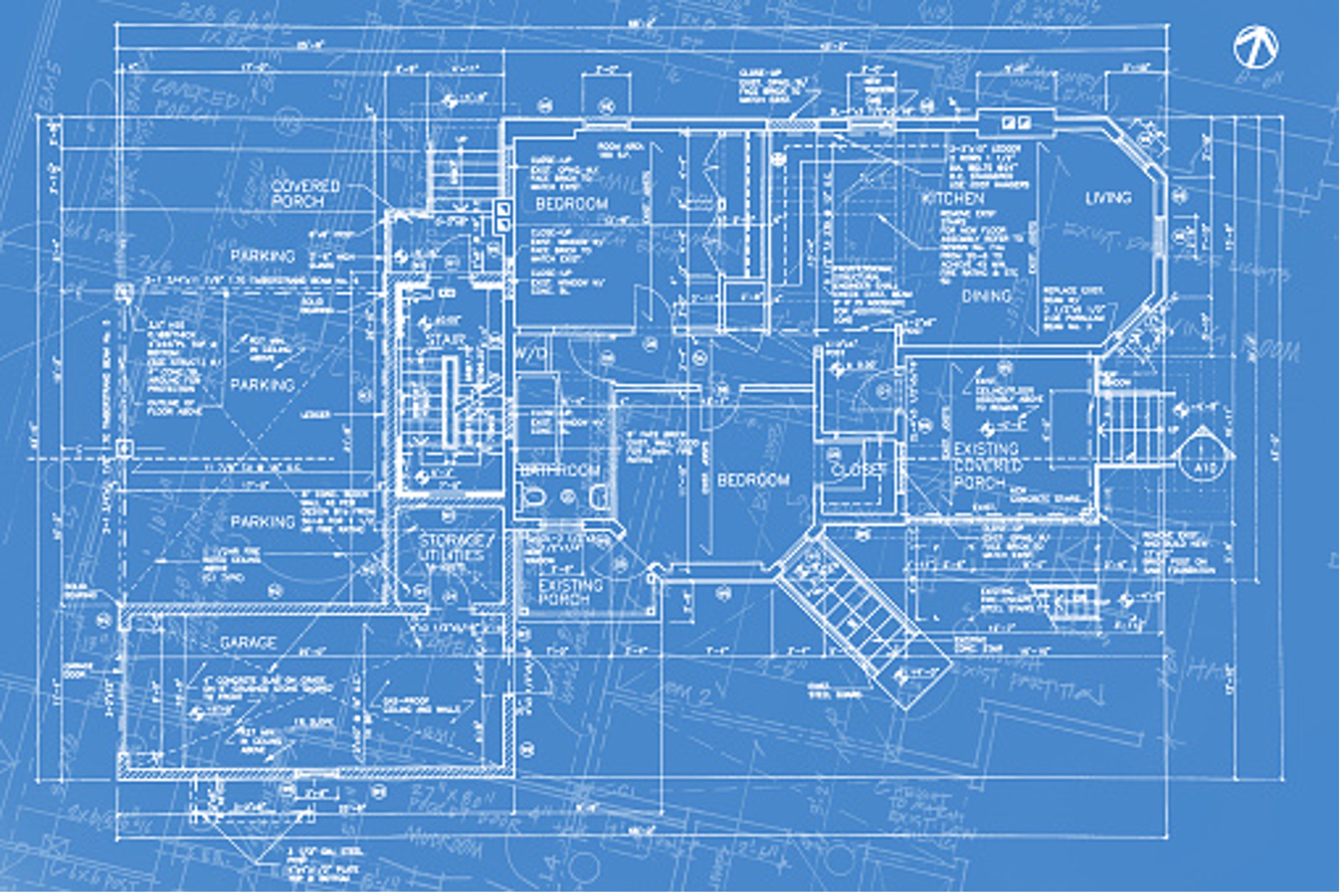 What Is Included in Blueprints?
A full set of construction documents includes a number of pieces. They typically contain:
A cover sheet
A site plan
Floor plan(s)
Elevations
Cross sections
A roof plan
Detail sheets and schedules
Mechanical, electrical, and plumbing (MEP drawings)
Truss and structural engineering
Each of these sections uses a scale, symbols, and abbreviations to simplify reading the many elements on the page. Professionals can easily decipher blueprints and figure out everything needed to build the home.
Want to read your house plans yourself? There are a few things to keep in mind. First, blueprints are typically drawn on a ¼ inch scale. This means that every quarter inch on the plan equals 1 foot of actual length on the completed structure. Many people struggle with all the abbreviations on blueprints, but just look at the key on the side. It tells you what all the abbreviations and symbols mean to ensure everyone understands what they refer to. Your builder knows how to read blueprints, so feel free to ask them questions!
Finishing Up
Clearly, blueprints are necessary for the successful completion of any construction project. Due to ever evolving codes, you should always look for current, up-to-date house plans. It's vital for a successful build! If you have questions, reach out to your building professional or contact Direct from the Designers so we can help you find the perfect set of home plans.
Looking for some inspiration? We have plenty! From grand homes to the simplest of cabins, our collections suit all needs. Explore the possibilities and see how your blueprints can ultimately become a beautiful home for you and your family!