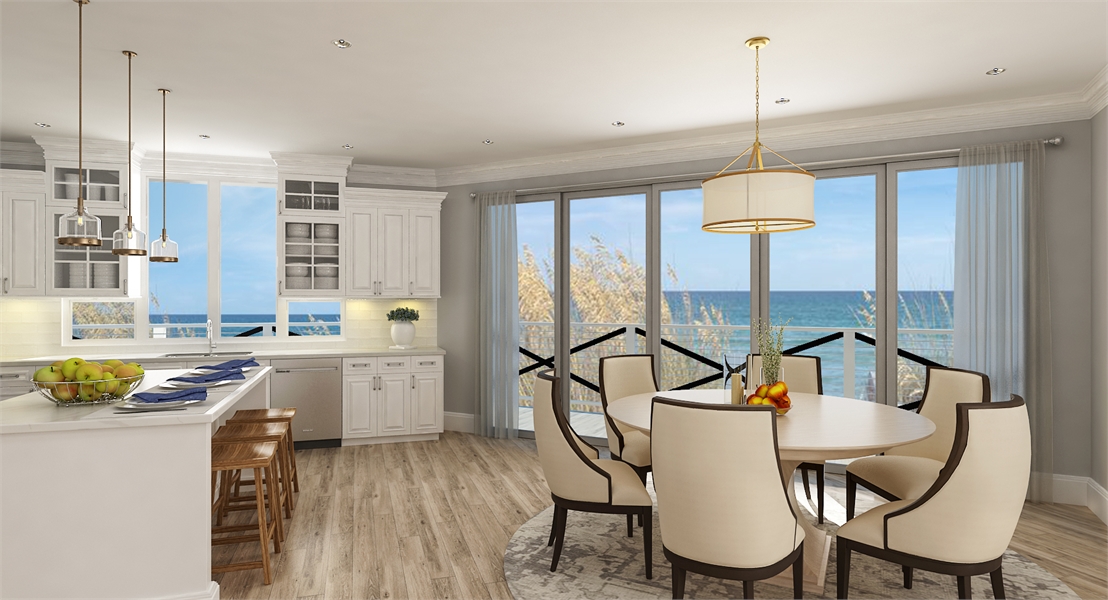 If you love the outdoors and want to bring those sights into your home, let us help! Choosing the right sliding glass doors means finding a balance between beauty and functionality. Just imagine being able to open a room to the backyard area, refreshing the space and expanding the possibilities. By choosing the right sliding glass doors for your home, you can create a customized space made for enjoying the fresh air on both sides of the wall. This simple addition also makes entertaining a breeze! It's no wonder that this is one of our most requested upgrades!
Direct From The Designers is a team of experts dedicated to bringing you the best quality at the lowest price. While we have thousands of unique homes to choose from, all of us have our favorites. If you haven't found your dream home anywhere else, it might be hiding among our exclusive plans. These designs are gorgeous throughout, and as an added bonus, some of them come with unique product recommendations to complete their individual appeal. That includes doors, of course!
If you ever have any questions, feel free to reach out. We'd be happy to help you find the perfect home and design it down to the finishing details!
Enhance Your Home's Flow
One of our favorite things about sliding glass doors is their ability to make an open room feel even more inclusive. Whether it's a single set or a whole wall, they can make one room feel like more. With seamless flow from the indoor space to the outdoor areas and back again, the home will feel larger than it is. This makes it easy to catch a cool breeze or host a large gathering. And imagine how great it would be for a lakeside or beachfront home!
If you enjoy grilling up meals, watching beautiful sunrises and sunsets from home, or just being outside as the kids run around the yard, sliding glass doors might be for you. The reality is that they can improve a home for anyone and everyone! Just be sure to prioritize your outdoor space and check out all of our outdoor living home plans, many of which have sliding glass doors. And for those that don't, we can help you add some!
Views All Day, Every Day
Whether you live in a cozy suburb or overlooking a mountain vista, it's important to have a home that can capture views! It could be something gorgeous in the distance or your own manicured garden up close. Morning, noon, and night, you get to see and be one with the nature around you. By choosing the right sliding glass doors, picturesque views can become your new normal. This will only make your dream home that much dreamier.
Make sure to choose sliding glass doors that are designed to stand up to the elements. And if you are building your home on or near the beach, find a line of extra-durable doors made to perform well in storm conditions. Most are even warranted against corrosion, which can be a problem in salty air!
Door Styles for Any Style
The great thing about doors is that there are options for every style and home imaginable. From a modern masterpiece plucked out of an art museum to a timeless Craftsman with a rustic outdoorsy vibe, you can find doors to complete your design vision! We can't wait to hear what you have in mind. Now is the time to build, upgrade, or enhance your dream home plan!